Revolta: Delta Selection 2018
01/01/2018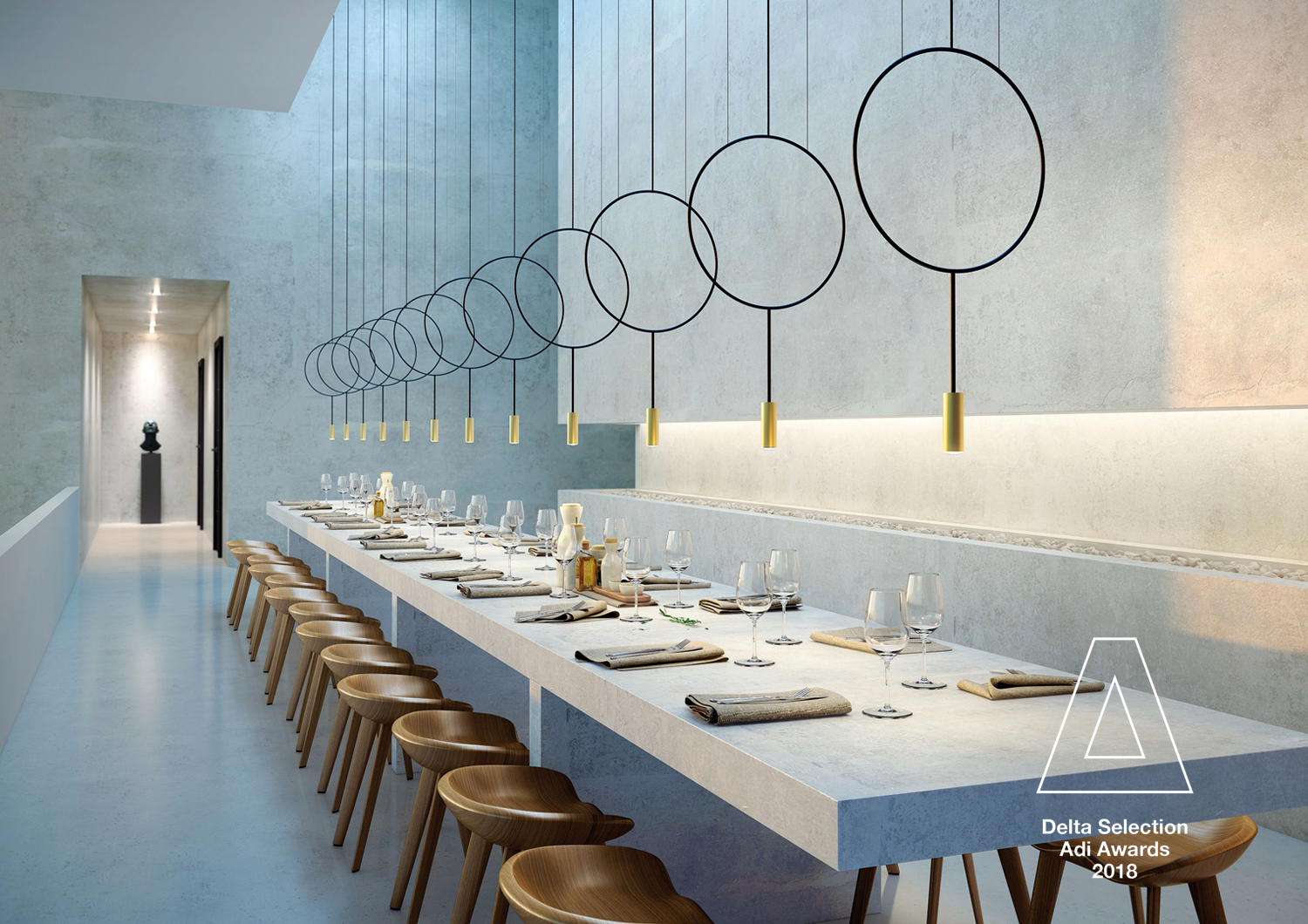 Revolta achieves the recognition of ADI-FAD (Association of Industrial Design and Promotion of Arts and Design) with regard to its participation in the Delta Awards 2018.
Since its beginning REVOLTA is born with the idea of closing the circle that the delicate arcs initiate in such an elegant manner that characterize its predecessor VOLTA, finalist at the Delta Awards 2016. On this occasion the new design of the Nahtrang Studio also achieves the recognition of the Association of Industrial Design and Promotion of Arts and Design ADI-FAD as a product selected in the Delta 2018.
Revolta is a suspension lamp that takes maximum advantage of the dimensional limits of space with a minimum formal expression. Its empty circle creates a very potent graphic image that transforms itself radically upon filling it with acoustic absorption.
Revolta will appear in the edition ADI Awards Book 2018 y will participate in the exposition of the ADI Awards 2018, where it will be evaluated by a jury composed of experts in different fields linked to industrial design. Of the selected products the candidates worthy of the two Delta Silver and the so much desired Delta Gold will be chosen. These awards symbolize the recognition of the work carried out by national and international designers and celebrate the excellence of the industrial design. The winners of this edition will be made public next June 14th, an awards ceremony that we really look forward to.
MUCH LUCK REVOLTA!

News