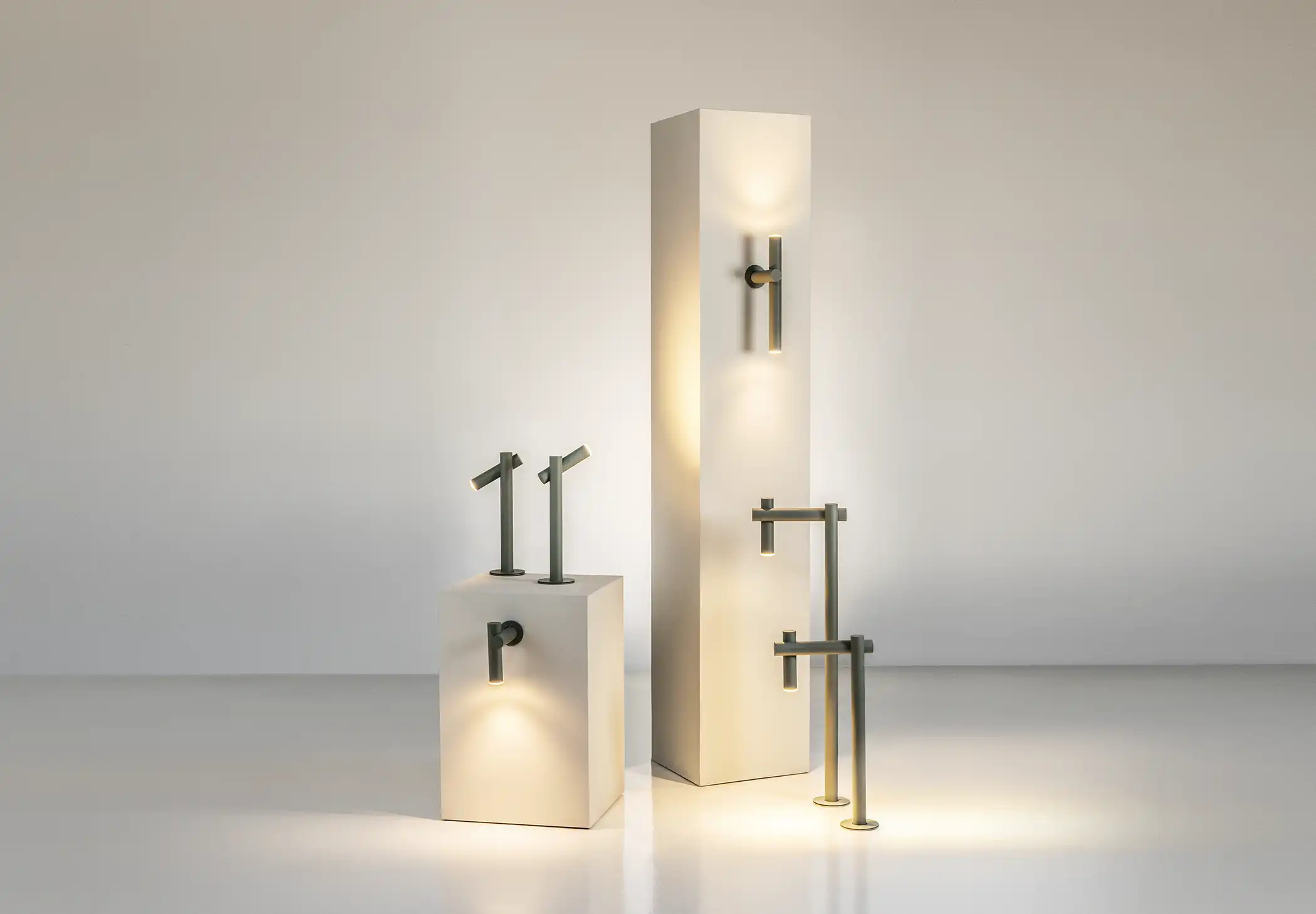 Tik
by Boti de Dominicis Studio
Why TIK is different: Geometric Purity + Simple Shapes + Passion

Simplicity contrasted with the fine quality of detail. The delicate intersectionof different shapes gives TIK an interesting distinguishing feature in theoutdoor lighting landscape.
The inspiration behind TIK originates from the idea of transforming a simple and accessible element like a tube into a captivating collection of lighting designed to enhance outdoor spaces.
The family consists of two sleek wall sconces and four elegant bollards that play with proportions and intersections to create the different pieces in the collection. A minimalist product characterized by geometric purity, yet capable of conveying and adding significant visual richness to its environment.
The simple shapes of TIK and the delicacy of its intersections are the soul of the collection, making it a set of luminaires with a bold personality.