Metallic suspension lamp providing direct and indirect light. Glass shades and integrated dimmable LED. Adjustable height and can be mounted facing upwards or downwards.
T-3714: Suspension lamp with one glass shade.
T-3715: Suspension lamp with two glass shades.
T-3716: Suspension lamp with three glass shades. It has a rotating arm that allows you to install the lamp at an angle.
Ideal for the living room, dining room, kitchen island, bar counter, restaurant, hotel and retail shop.
Circ Suspension lights T-3714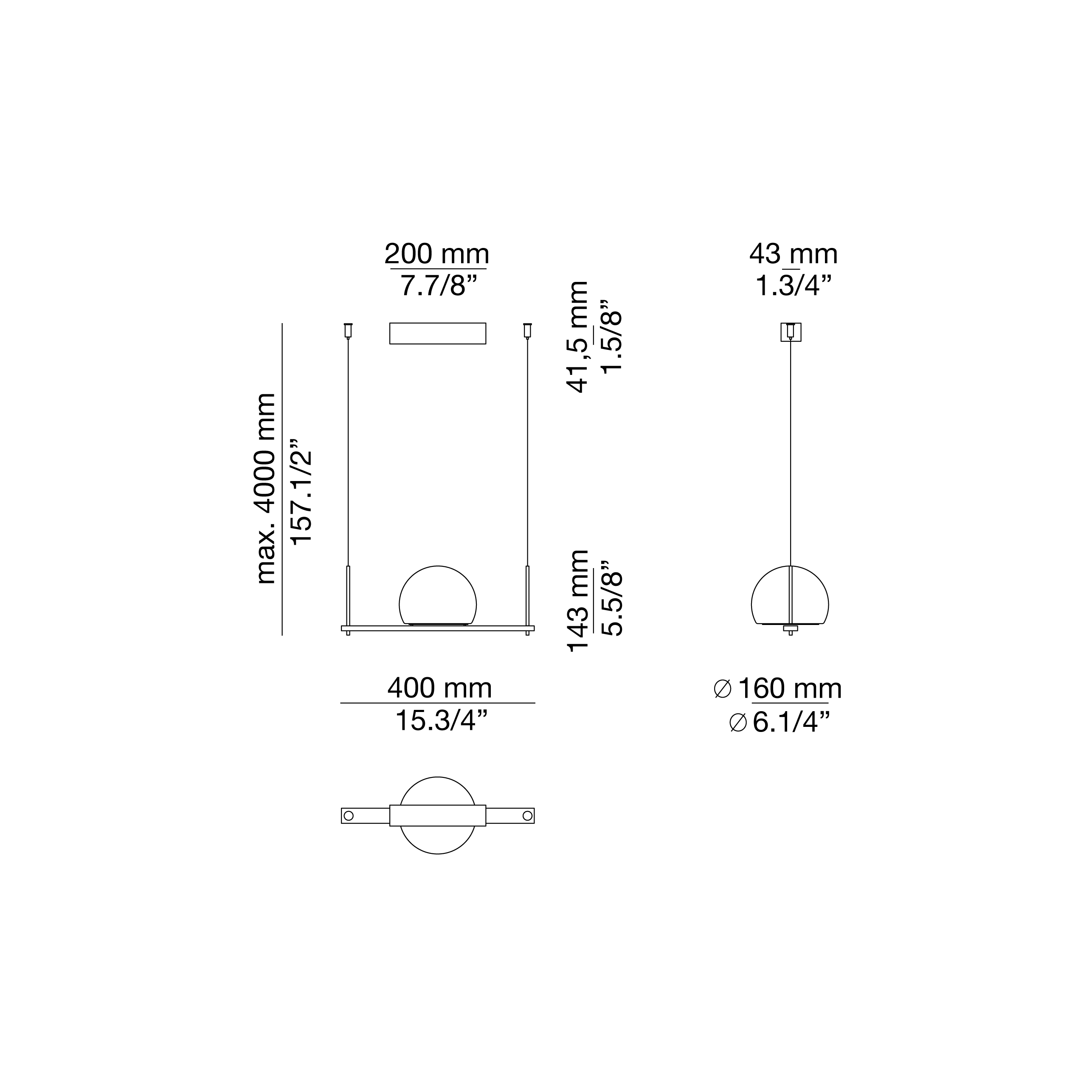 Technical
LED 6,1W
(2700K / Ang. 120º / >90 CRI / 350mA)
100V - 240V / Typ* 565 lumens
Dimmable Triac
Glass shade




Finish Body
26 BLK
61 S GLD

Circ Suspension lights T-3715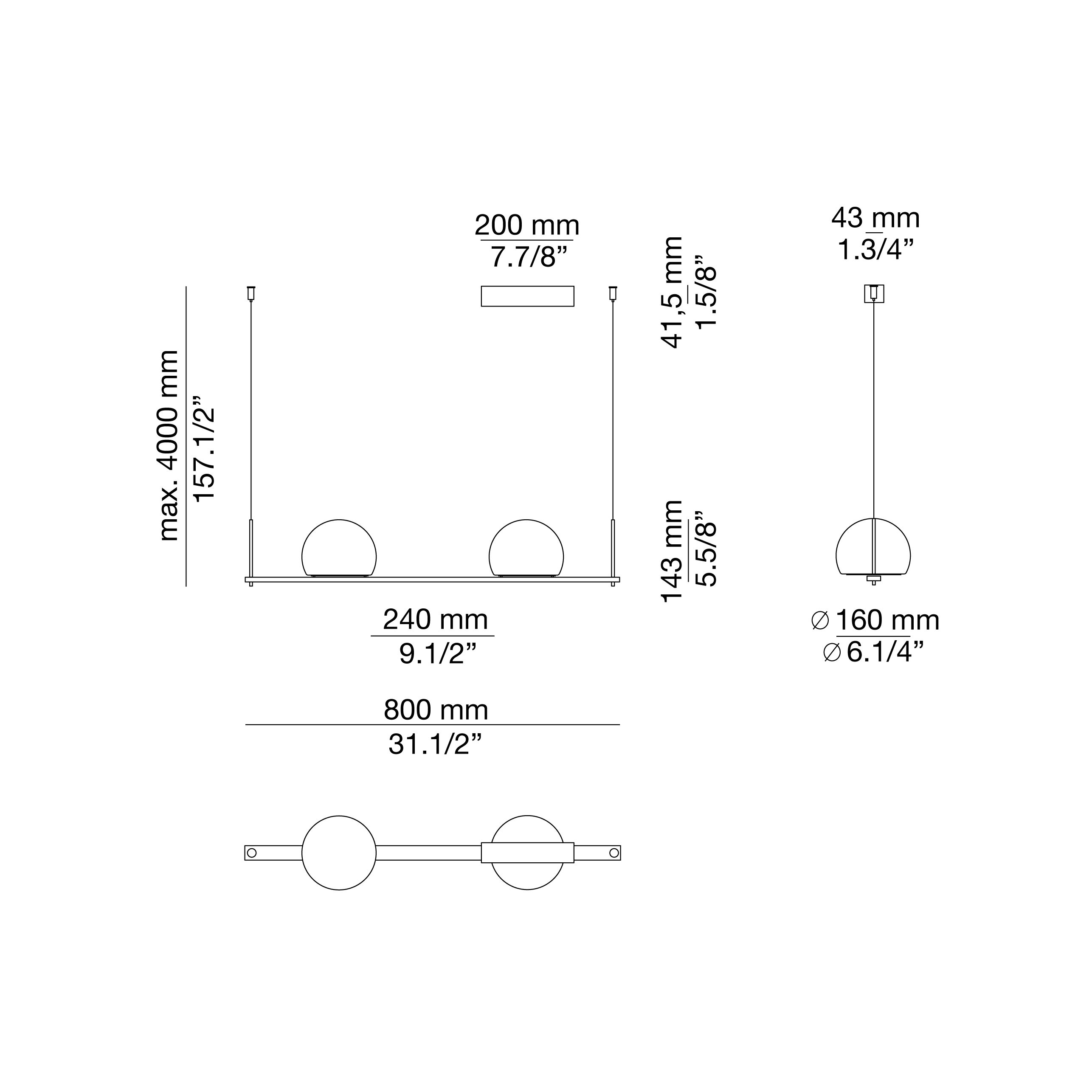 Technical
LED 2x6,1W
(2700K / Ang. 120º / >90 CRI / 350mA)
100V - 240V / Typ* 2x565 lumens
Dimmable Triac
Glass shade




Finish Body
26 BLK
61 S GLD

Circ Suspension lights T-3716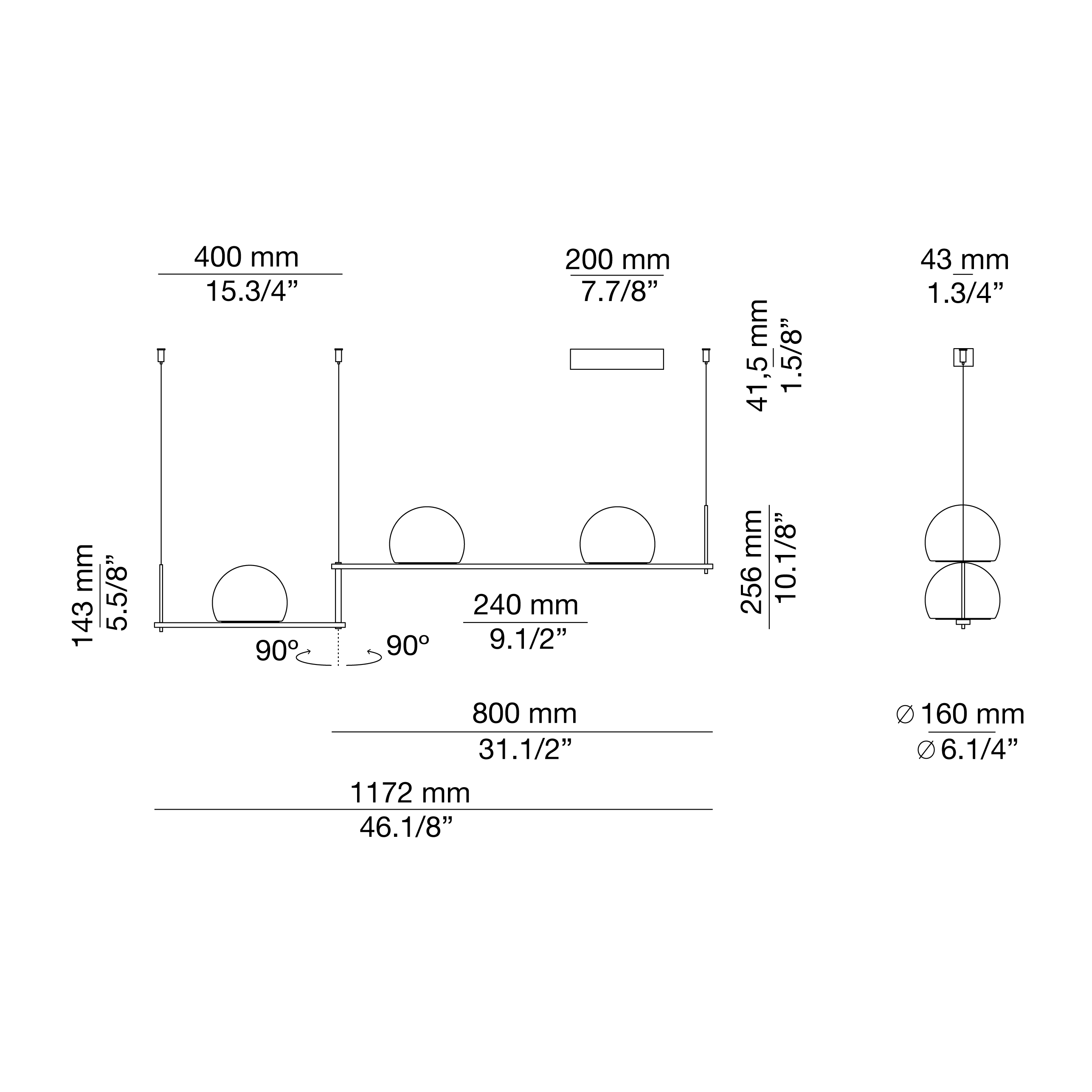 Technical
LED 3x6,1W
(2700K / Ang. 120º / >90 CRI / 350mA)
100V - 240V / Typ* 3x565 lumens
Dimmable Triac
Glass shade




Finish Body
26 BLK
61 S GLD