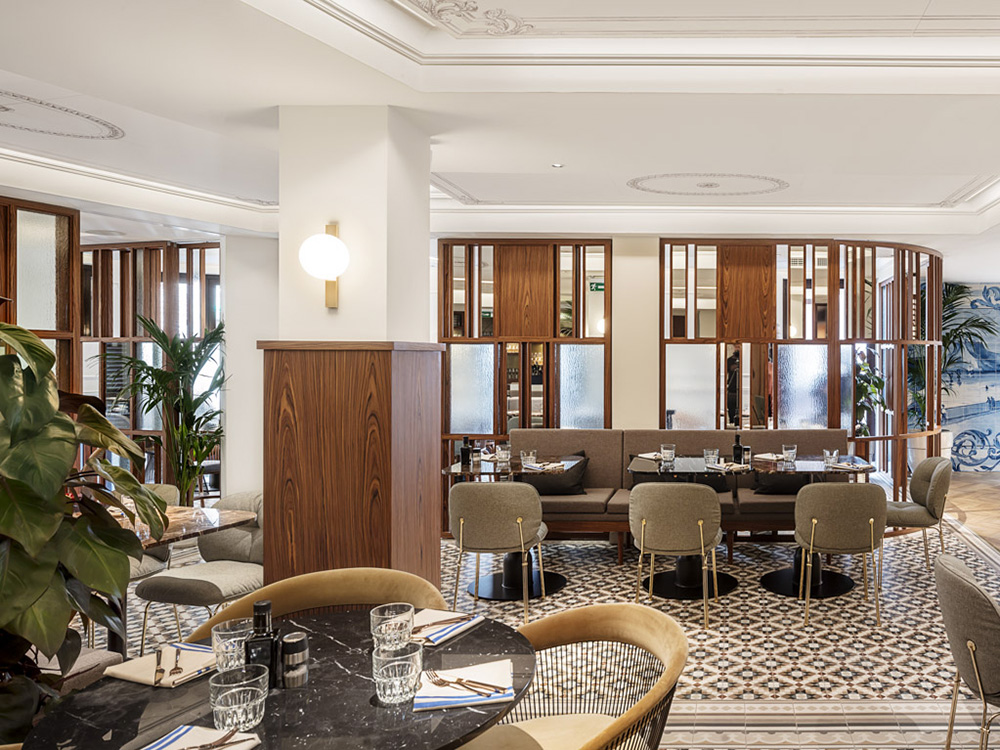 El Equipo Creativo designed the Kimpton Vividora Hotel project in the Old City of Barcelona. Offering a unique and inviting atmosphere, there are various areas of the hotel to enjoy - such as the Fauna Restaurant. Aiming for a cozy vibe with a highly decorative and traditional look - they ended up featuring a number of Estiluz lights - specifically, the VOLTA collection and the CIRC collection, both models designed by Nahtrang Studio. The end result is a fresh environment with the feel of an inviting art gallery.
The VOLTA pendant composition has quickly turned into one of our defining pieces. The classic look of the black arches with the 5 gold heads is perfect for the ambiance of the space. The wood, the size of the space, the furniture. This composition is paired with the linear CIRC wall light that features a gold decorative metal bar and opal glass. An amazing piece for hotel projects. It hardly takes up space, allows for laser cut numbers, and effortlessly blends in.
The final piece on this project is another part of the circular CIRC wall light family. This fixture is very similar but uses a hanging metal ring instead of a metal bar. The designers take full advantage of this sconce and maximize it by pairing them up. The circular design and the ring works excellently when lined up together.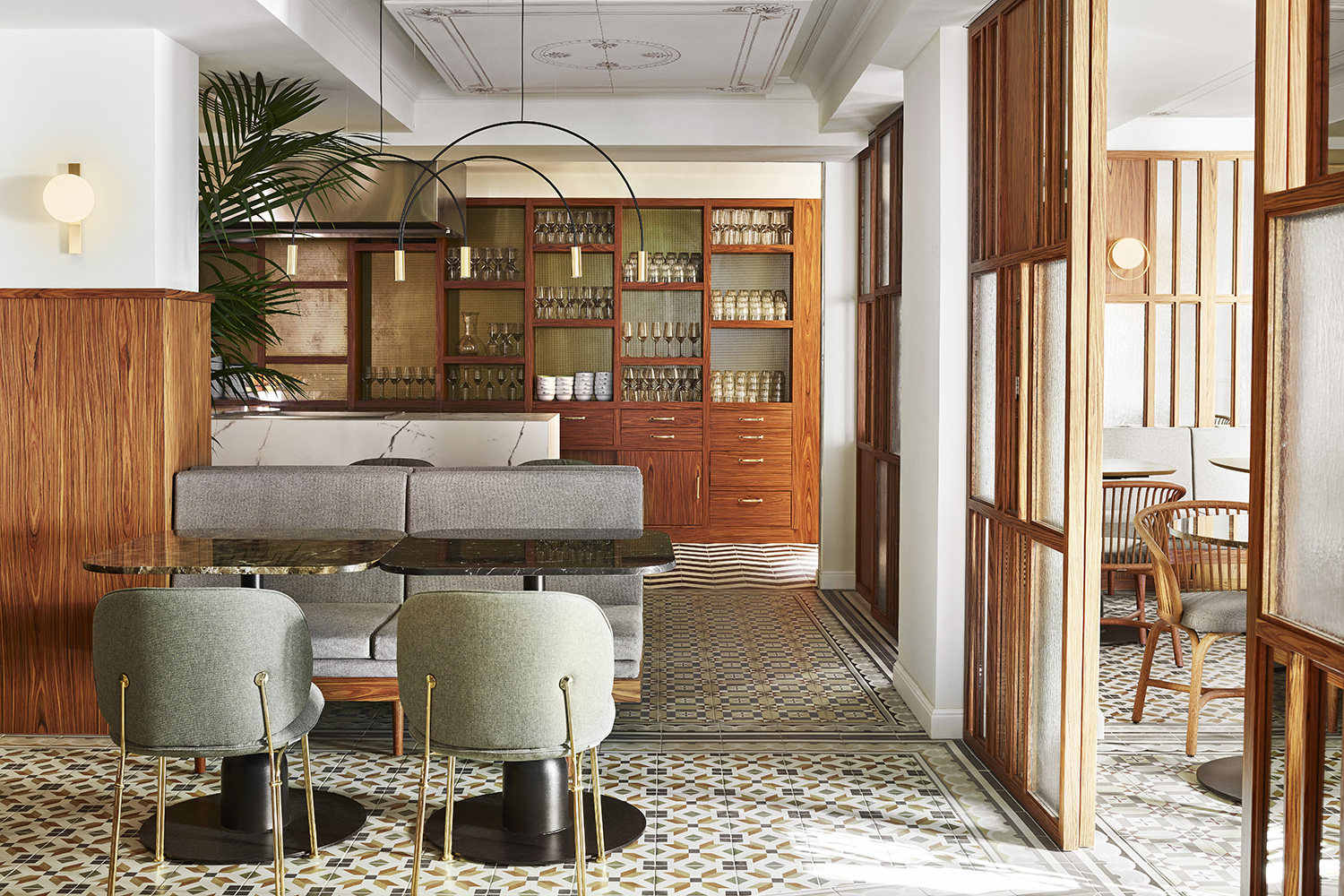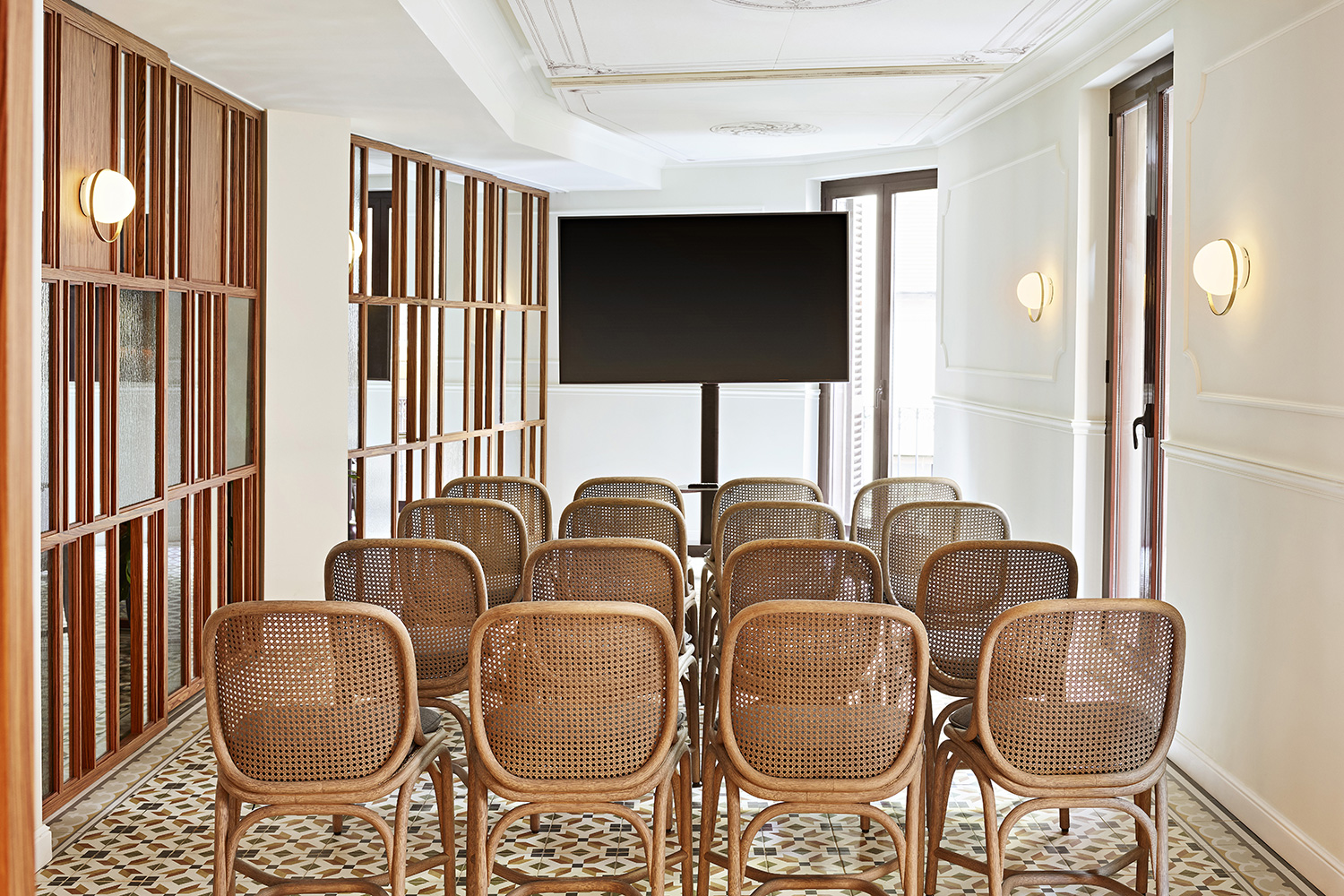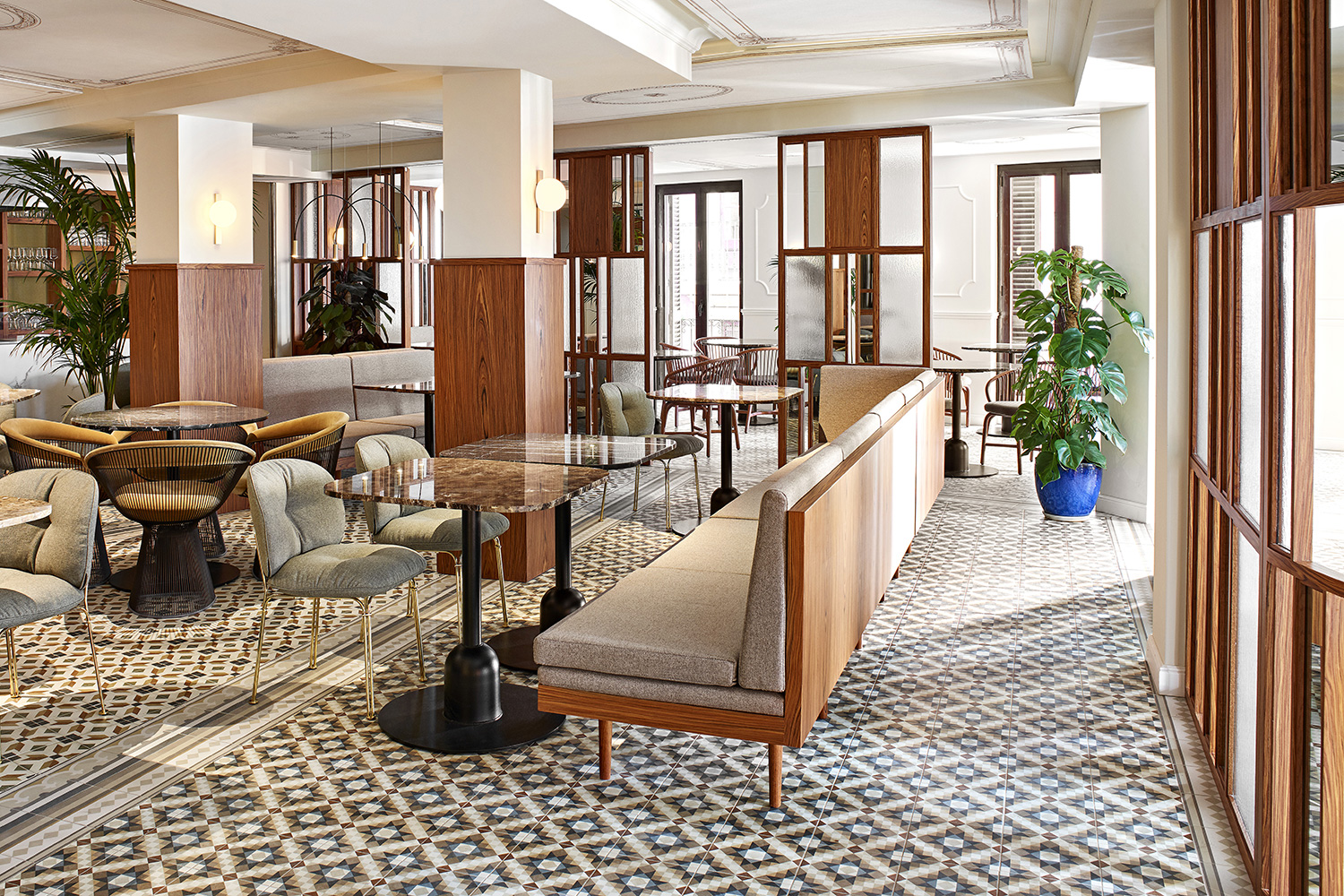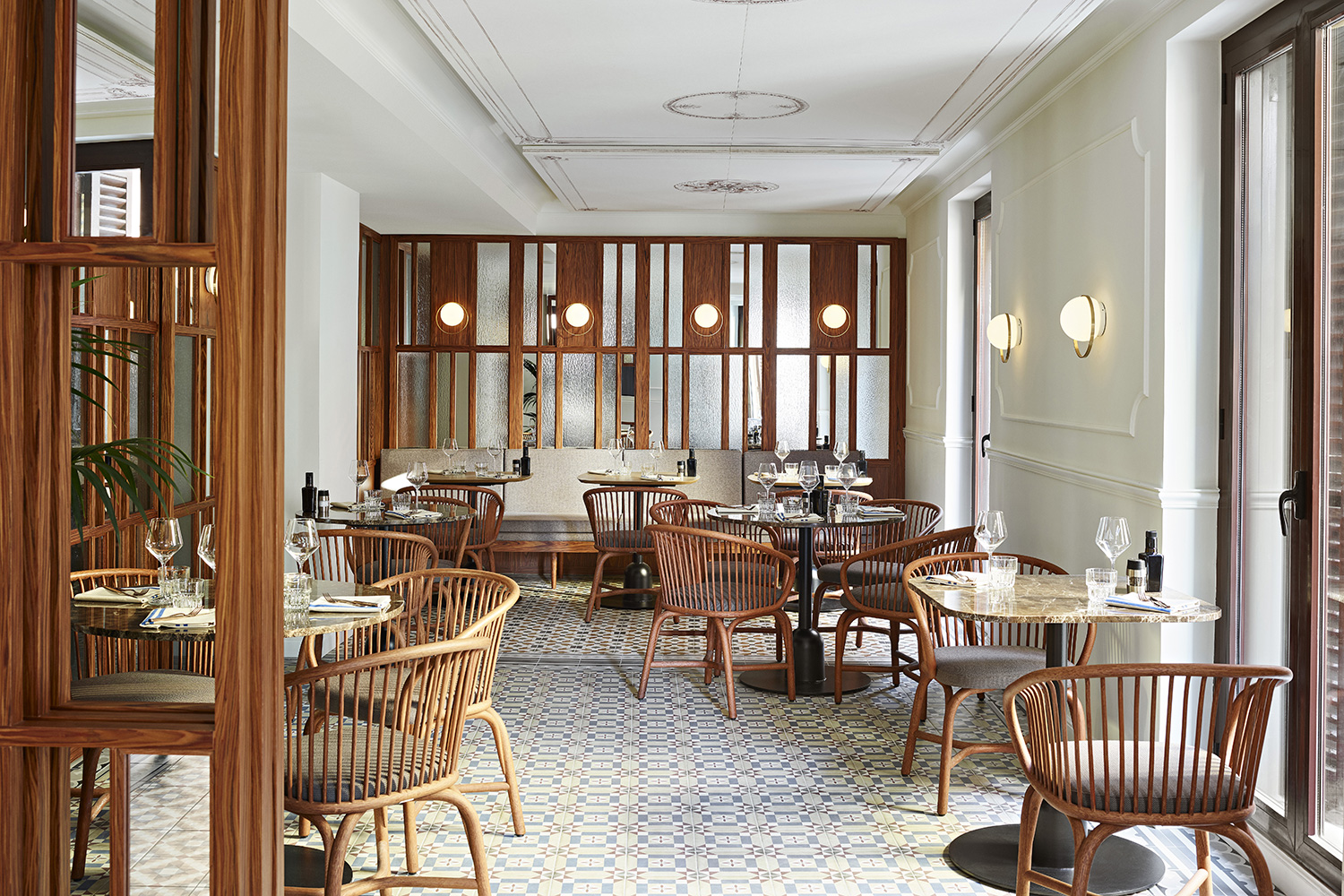 Projects