A hotel for lovers of modern design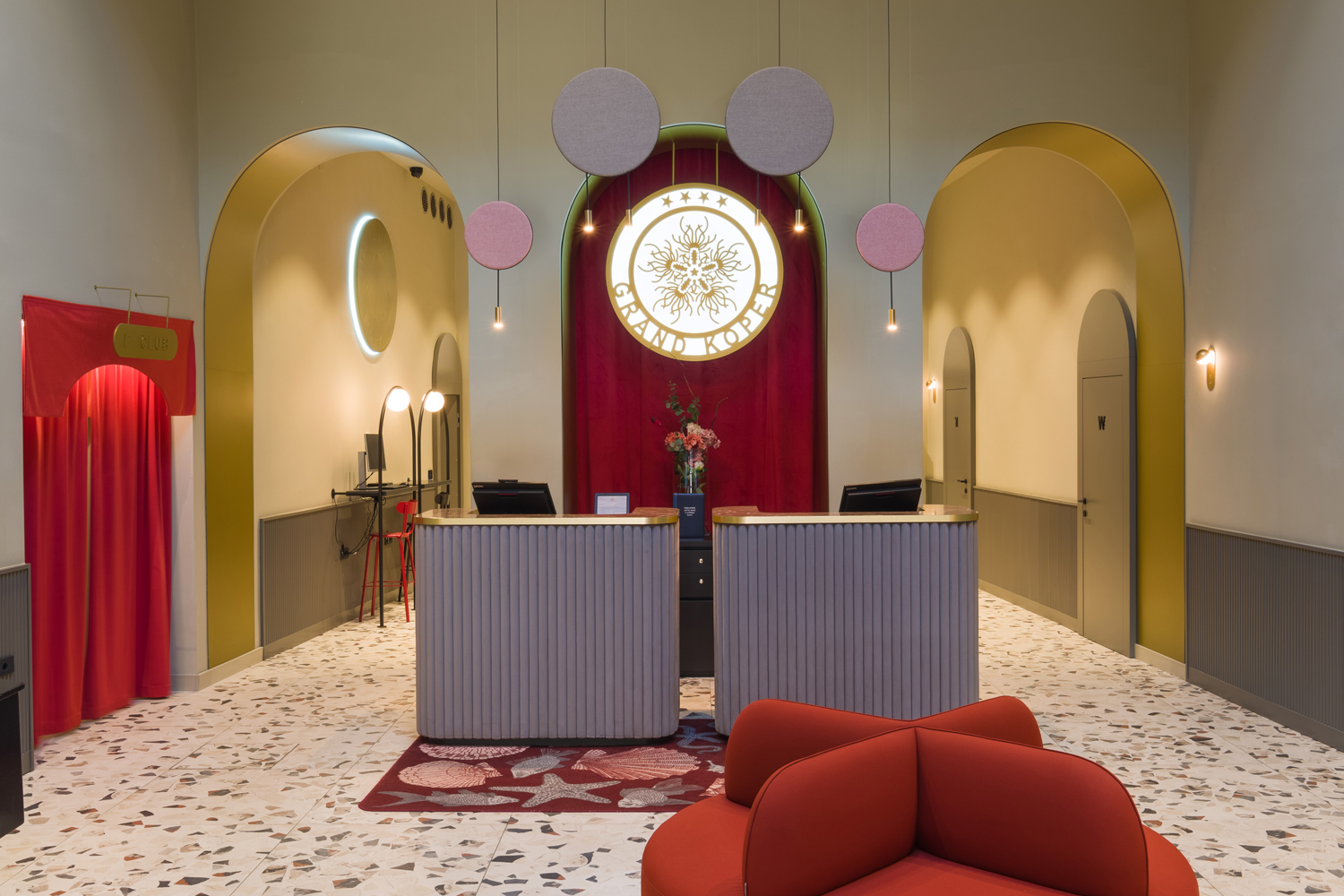 Located in the Old Town of Koper in Slovenia, the Grand Koper Hotel was rejuvenated by AKSL Architects. The ultimate goal was to modernize the central hotel while drawing inspiration from the building's long and culturally important history. As part of this renovation, they found the perfect partner in Estiluz. AKSL ended up using the REVOLTA, ALFI, and CIRC mirror as part of the overhaul and the result is incredible.

A cluster of Revolta pendants in two sizes brighten the hall with its simplicity. The circular design of the family brings a welcoming aura to the hotel while fitting beautifully in the layout where arches are predominant. The geometric nature of the Revolta just blends effortless. As the final touch, the pendants use colored acoustic panels that match the spirit of the space while adding a little flair.

For the common area bathroom entry points, the architects chose the Alfi wall light. The simple design serves as a homage to the humble roots of the building - while the flashy Satin Gold finish and the shade over the light push more towards the modern and attractive look. The Alfi is excellent for these types of areas because it allows for laser cut signage for easy and effective communication with your customers.
Lastly, the individual bathrooms use the Circ mirror family. Always an elegant and classic choice. However, AKSL needed something special for this area - something that would stand out from the rest. They ended up with a customized mirror - larger, special shape, backlit - that used our standard mirror luminaire. The final result is a beautiful and functional mirror that also perfectly meets the needs of each space.

Interior design by AKSL Architects
Photography by Janez Marolt
Revolta and Circ designed by Nahtrang Studio
Alfi designed by Estudi{H}ac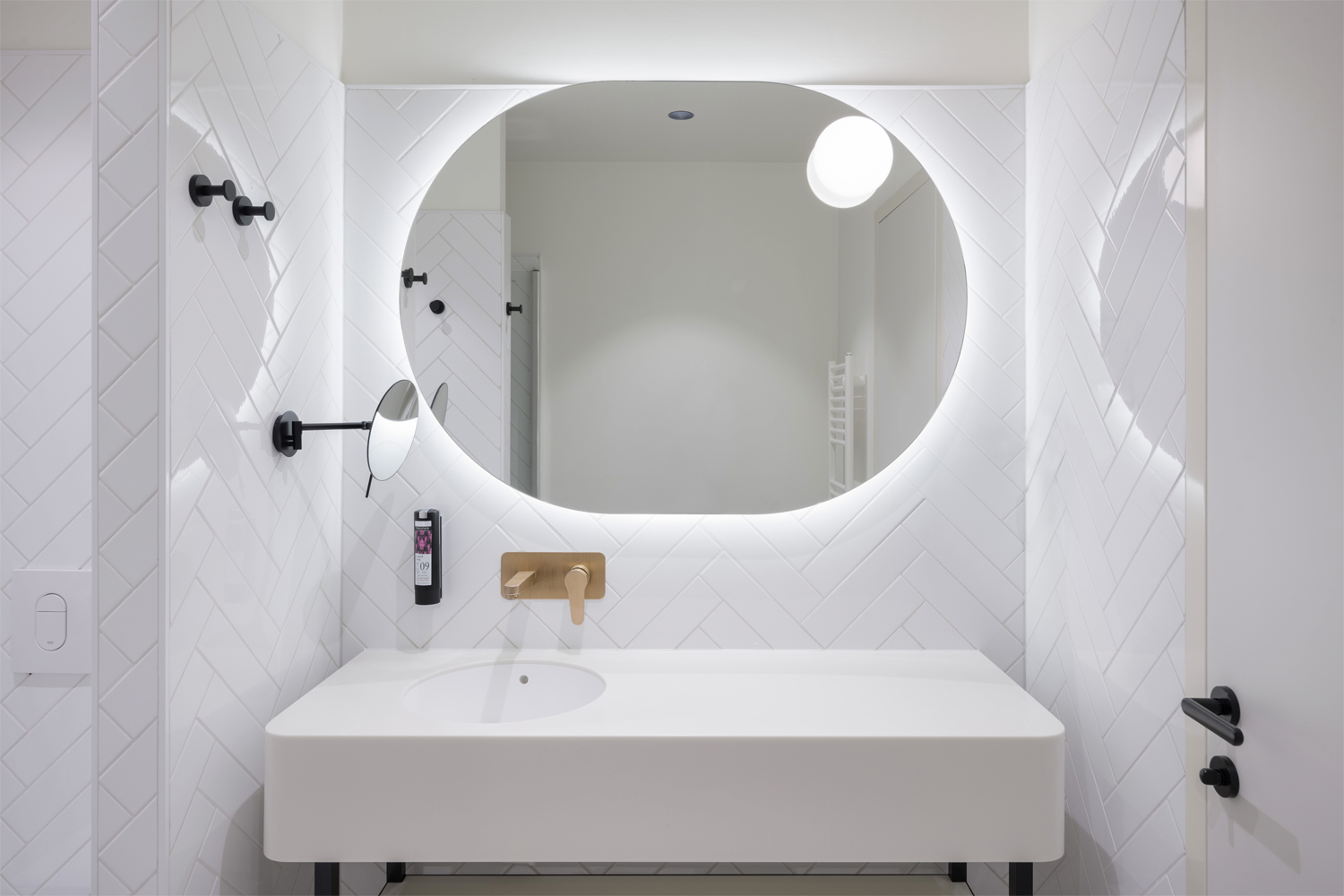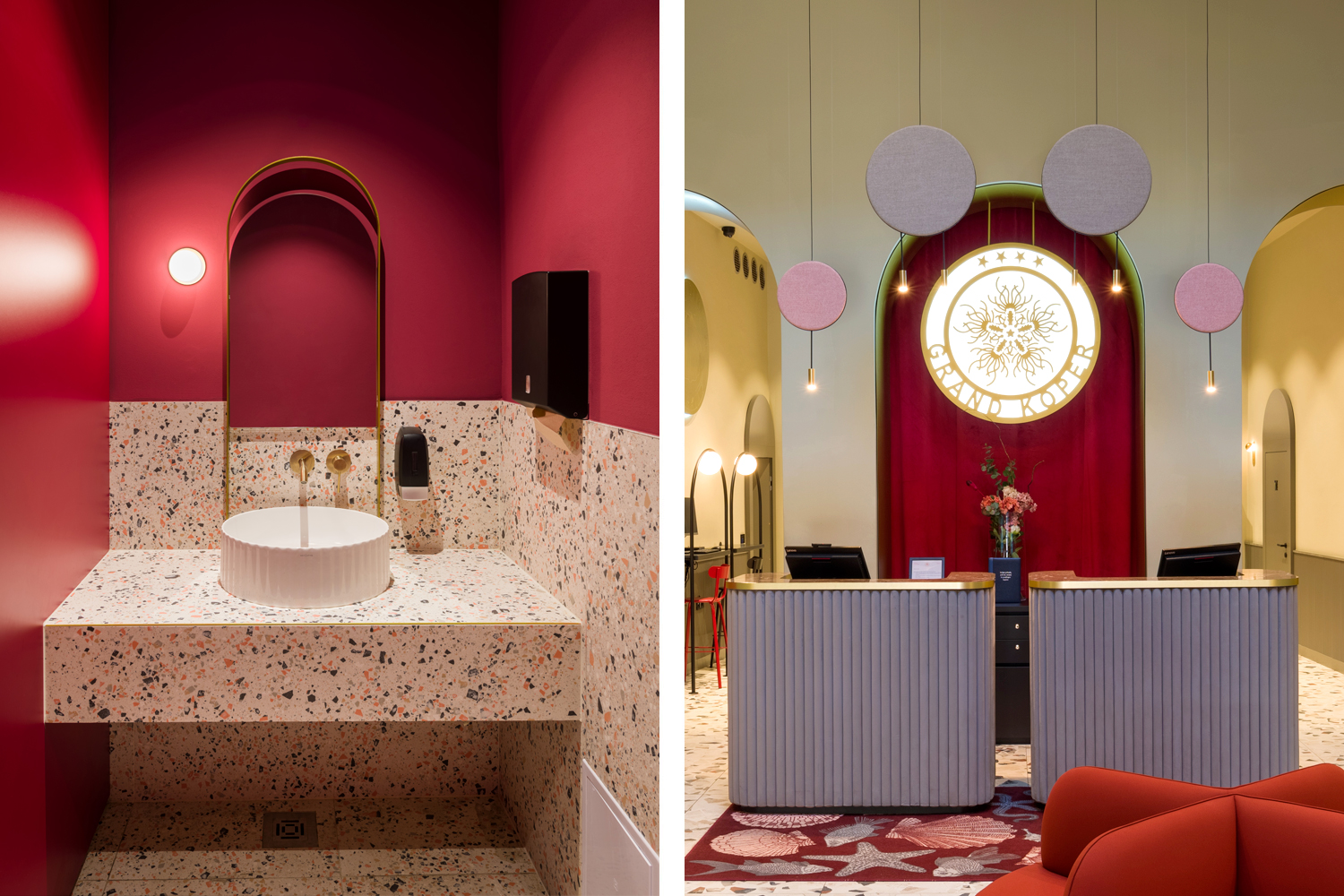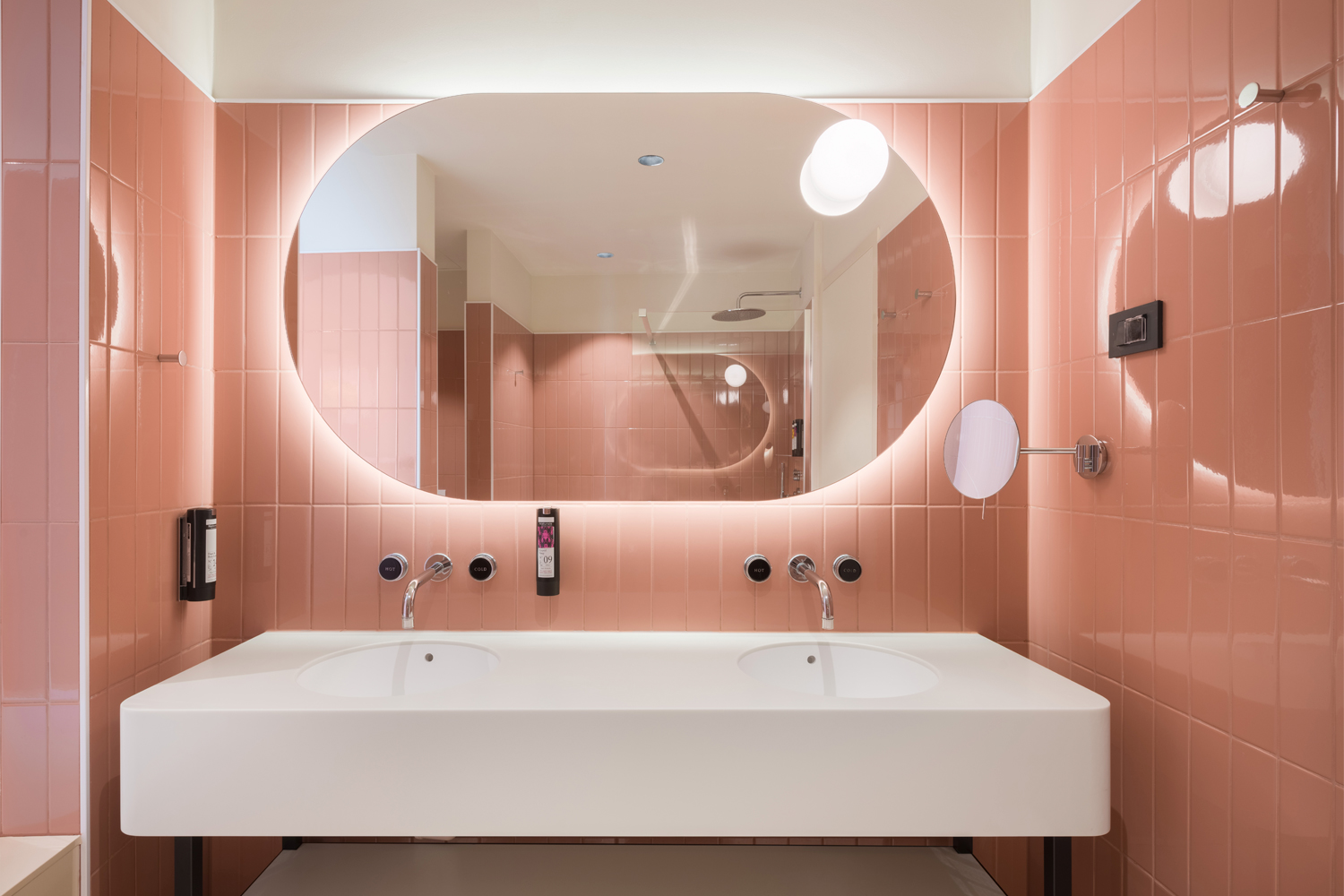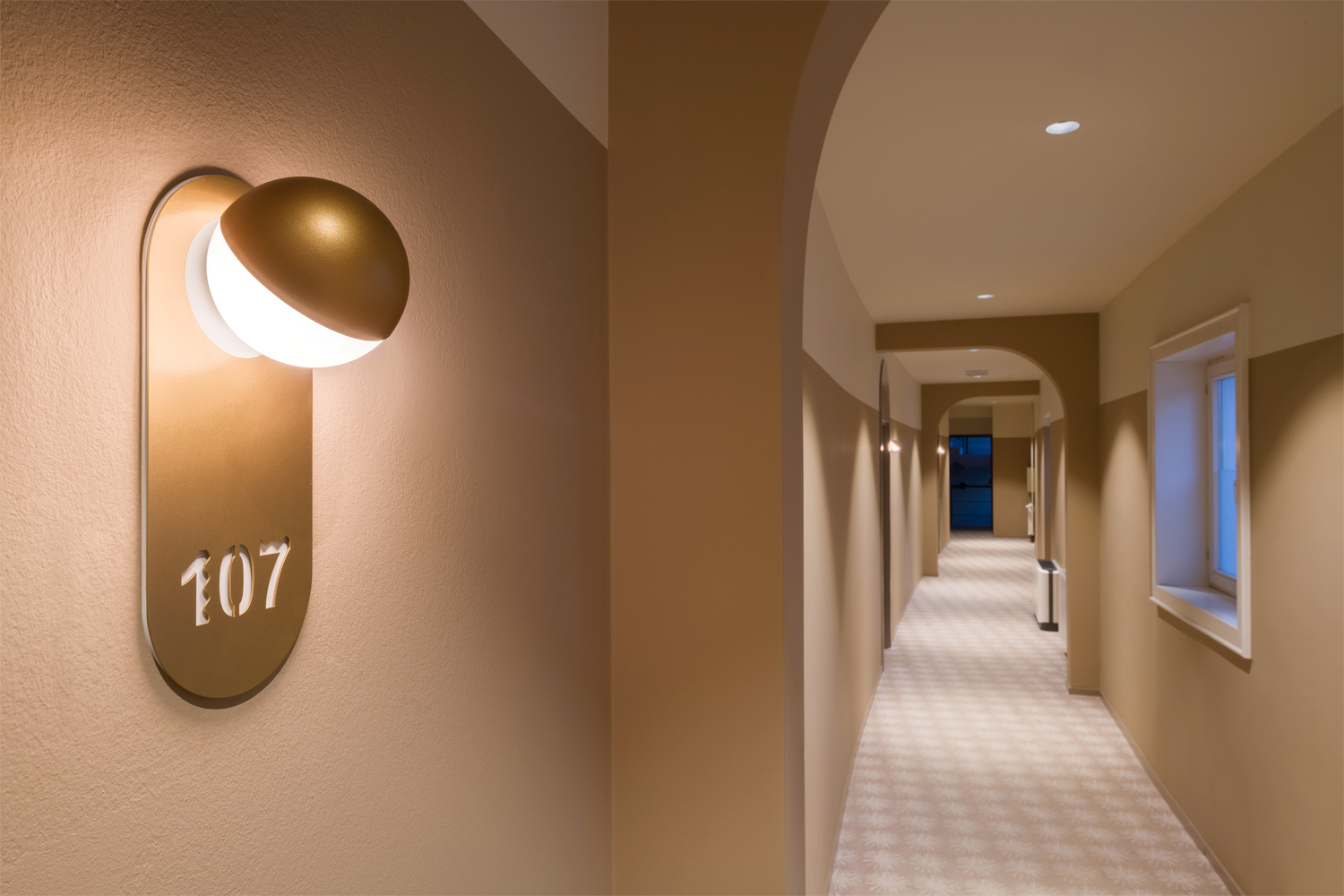 Projects