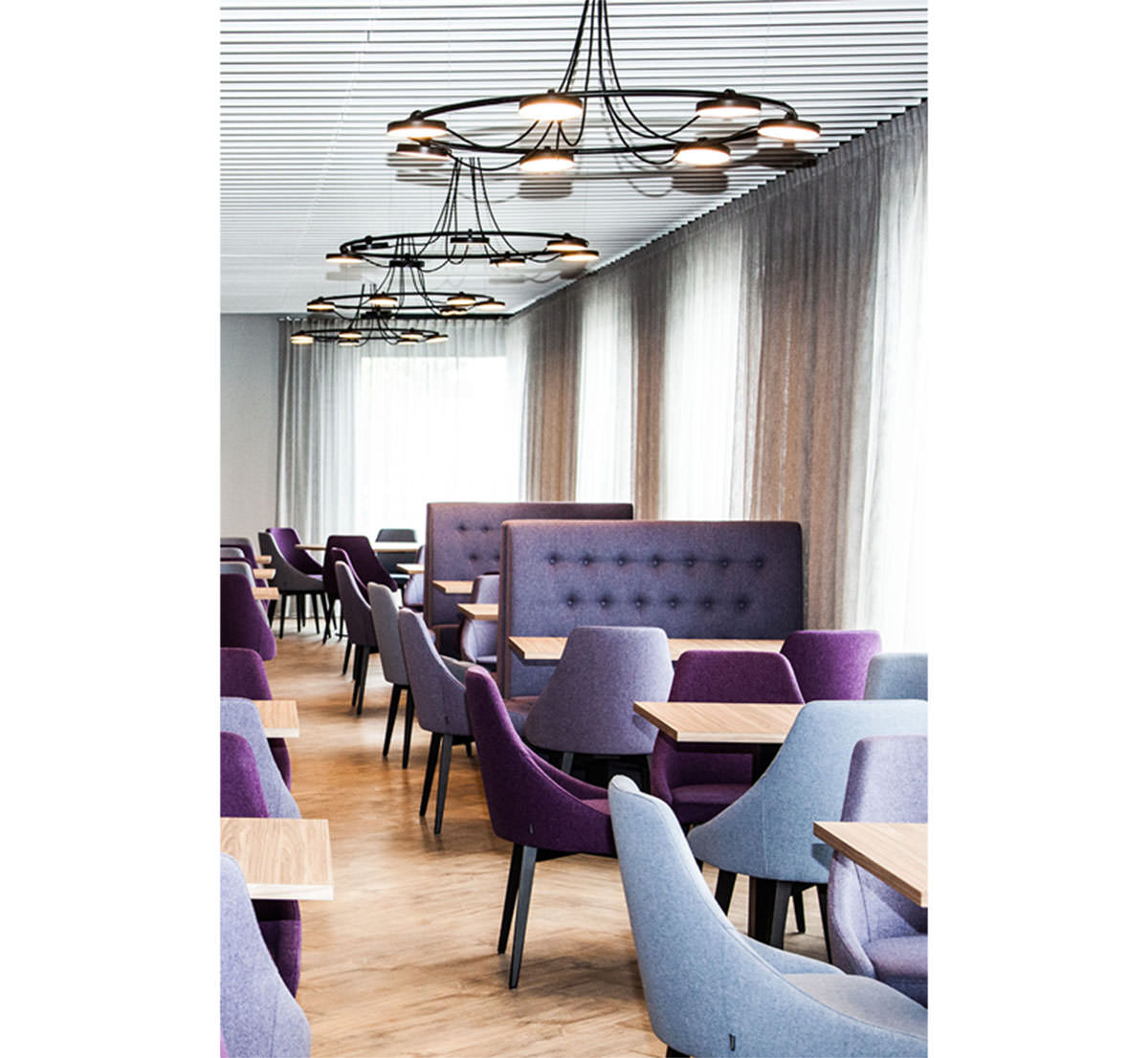 The warmth of the ARO, VOLTA and REVOLTA suspensions contrasts with the winter climate of the Land of Ice, thus creating an ideal environment for relaxing after an intense day of enjoying the nature of Iceland.
The Hotel B59 se is situated in the friendly place of Borgarnes, in Iceland, and since the moment of opening its doors, it has converted itself into a fantastic home for three of our collections. The Design Studio Willamia was in charge of creating an environment perfectly integrated into the natural surrounding where the hotel is to be found, playing with the different tones of the Iceland countryside.
For the reception of the hotel, the inter decorator Harpa Lind chose a majestic composition of the VOLTA suspension, which fits in with the elegance of the space. In the room designated to the bar, the chosen one was the REVOLTA lamp to illuminate the bar, and following with the chromatic black and gold line, the individual VOLTA pendants that achieve filling up the entire room with light. Finally, in the restaurant we can find the ARO suspensions which, with their classic style reinvented for modern spaces, adjust perfectly with the natural, warm and luxurious style of the hotel.
Photographer: Gudmundur Thor Bjargmundsson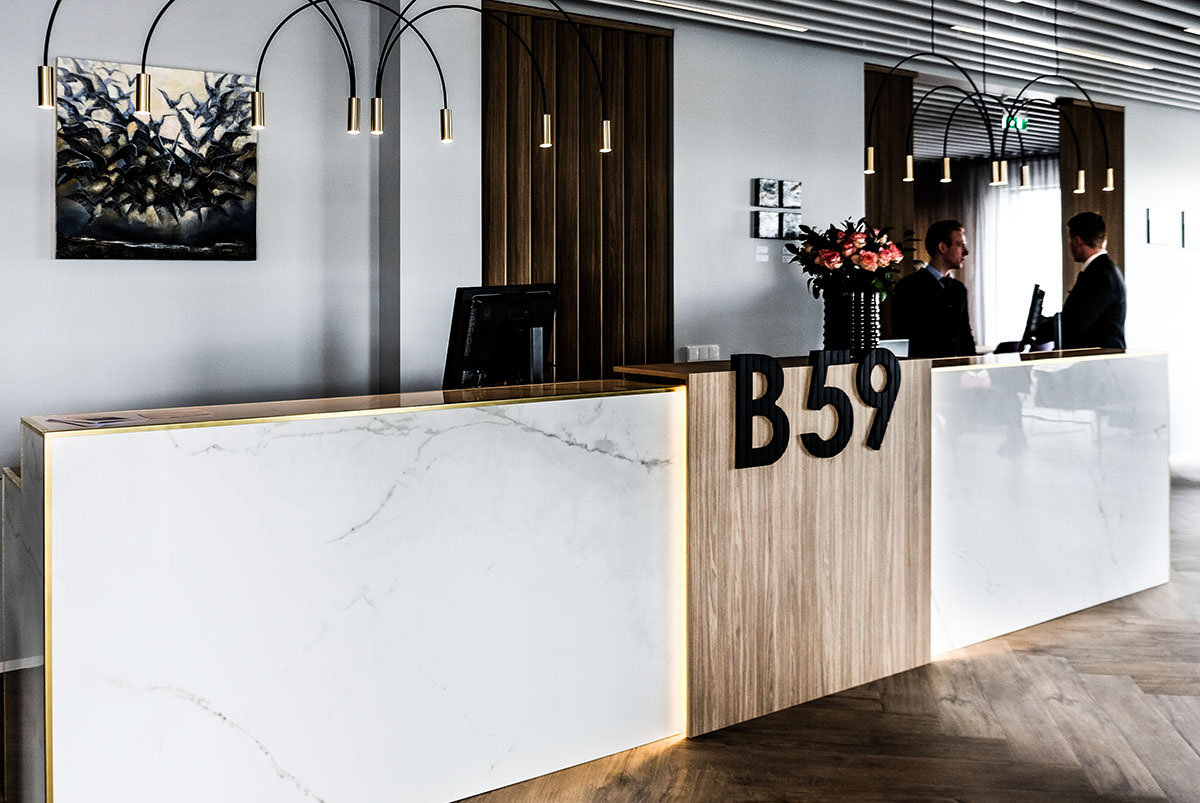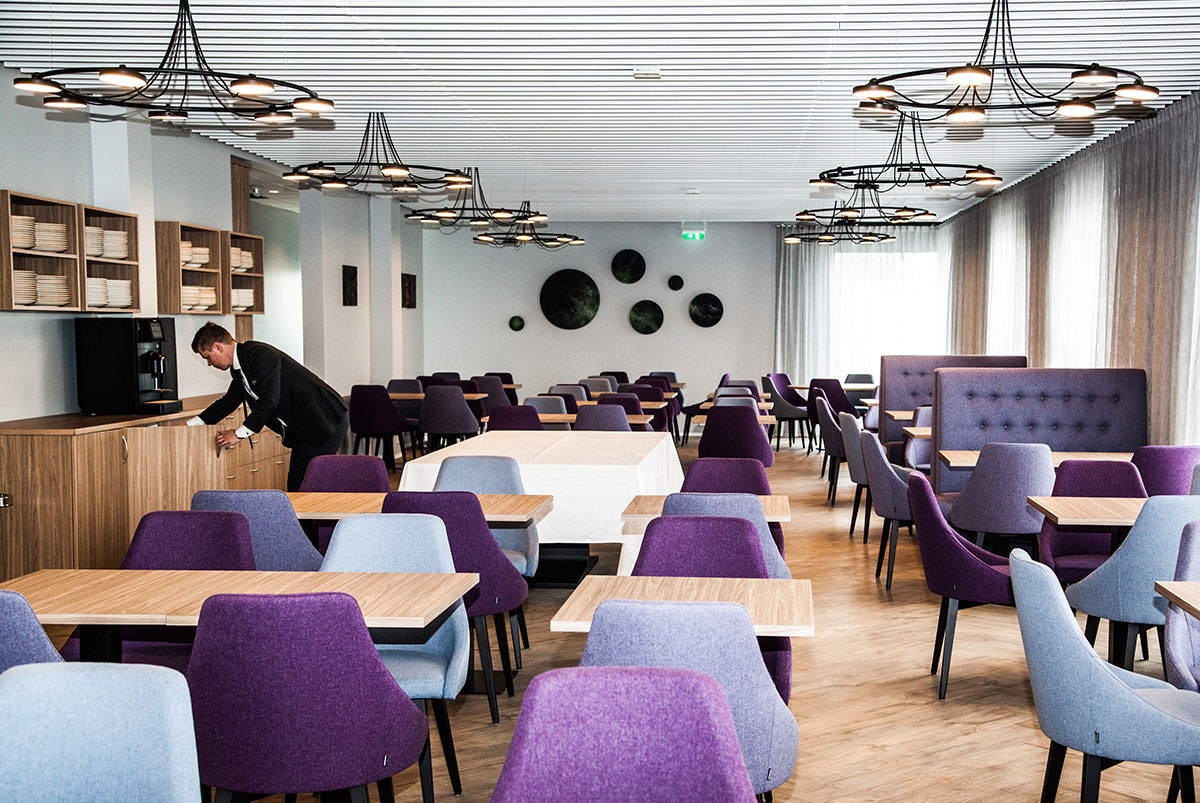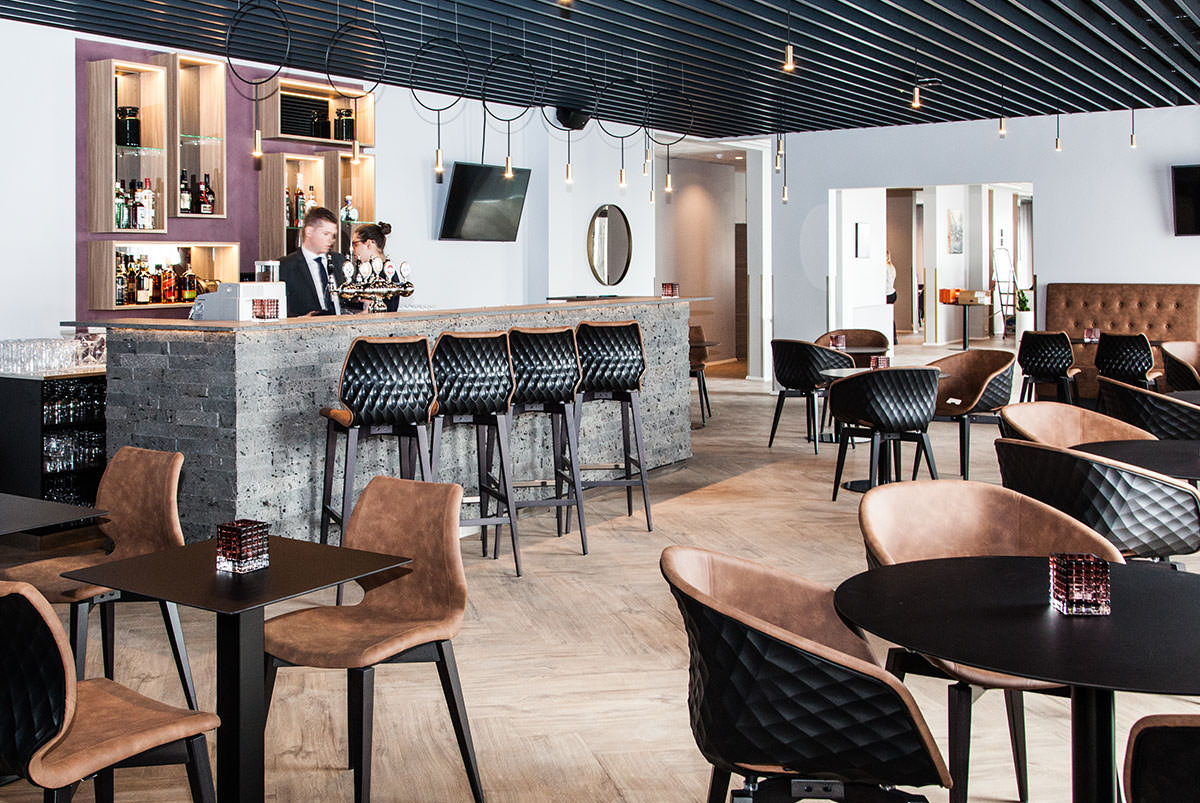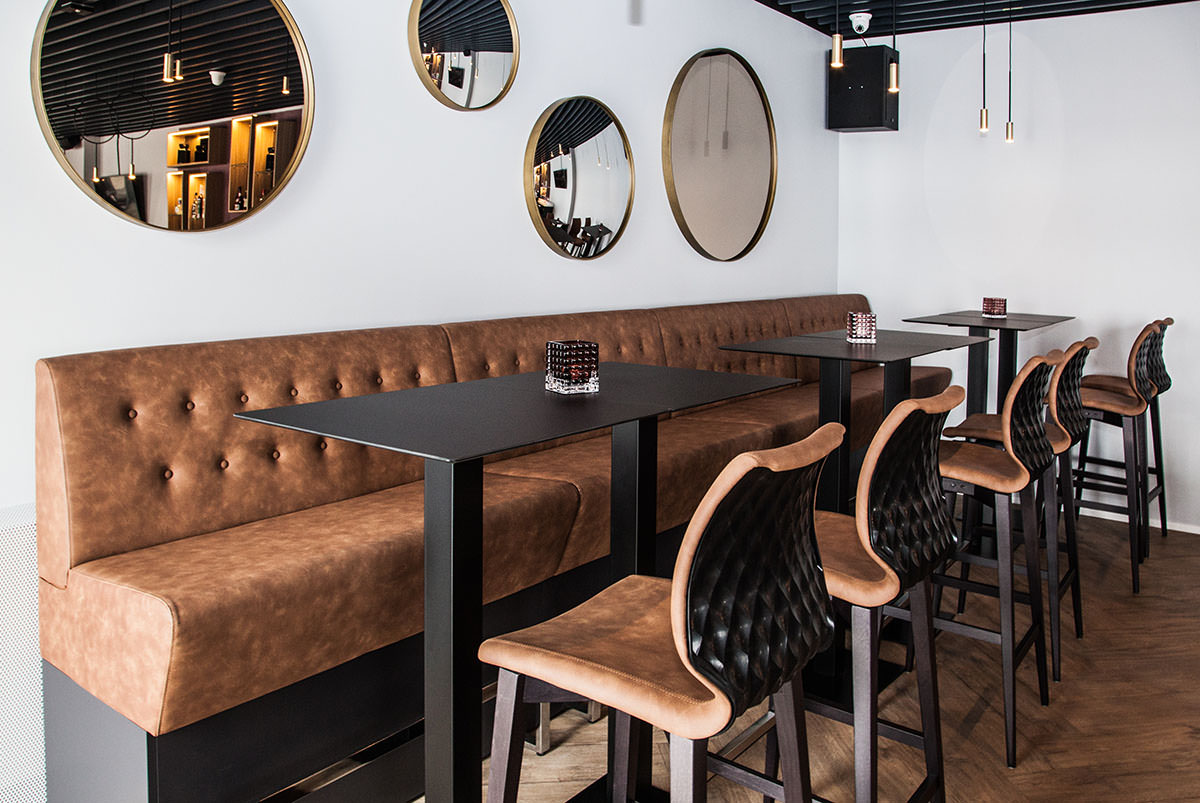 Projects