Private Residence - Melody House, Israel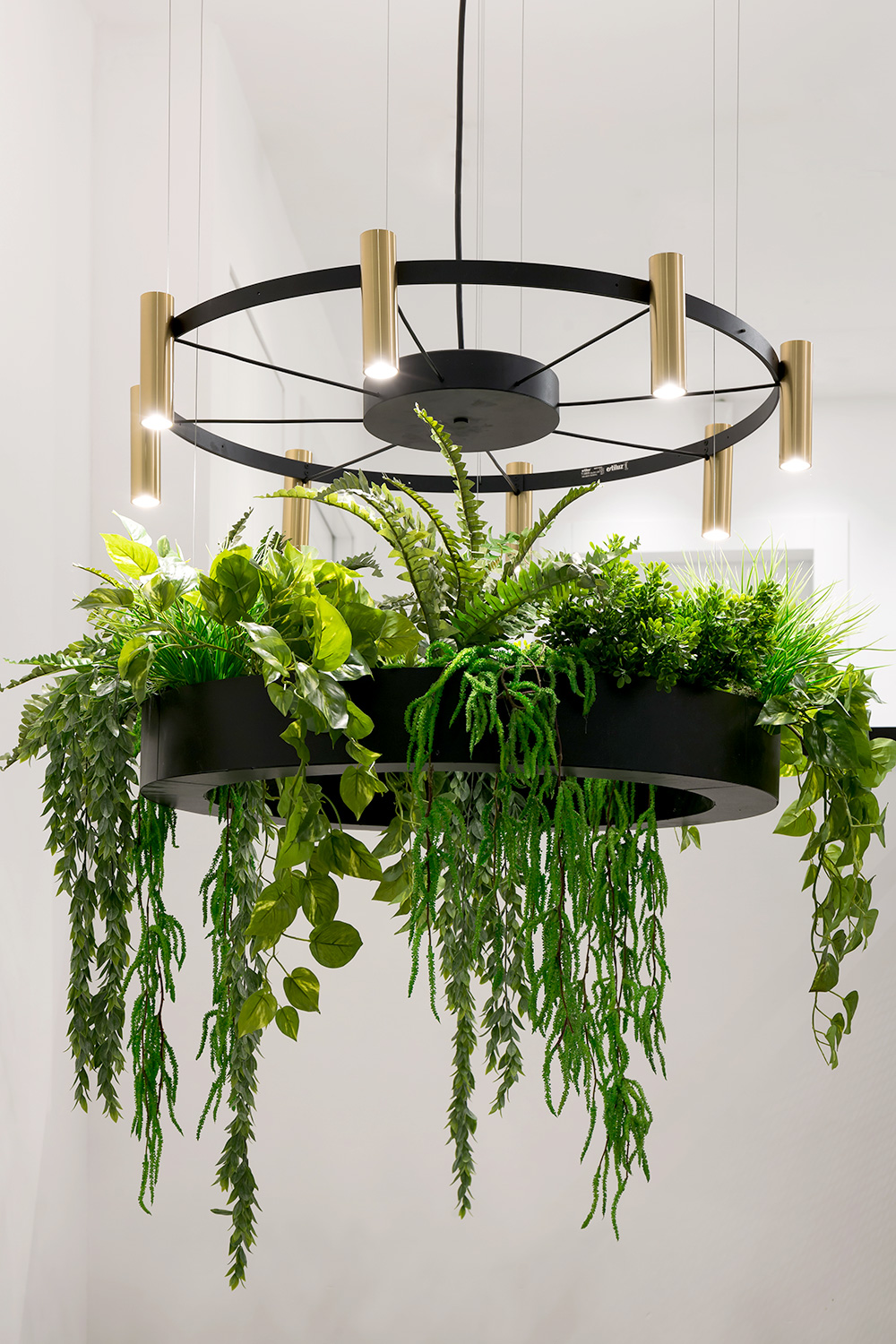 The Melody House project features the LAVERD and the VOLTA to create a truly gorgeous space where the LAVERD is prominently displayed in the main passageway. While the circular pendant is already eye catching on its own - with eight separate satin gold lights in one composition - the composition here really takes it to another level.
Using the feature that allows for the lamp to be combined with plants - this does an excellent job of bringing the entire space to life. Expertly using the white and black color palette of the space as an advantage - the green stands out and quickly transforms the residence. The lighting above the plants gives it a unique effect and glow that almost serves as a spotlight. It ends up being a perfect complement to the satin gold heads on the fixture. This project overall is a beautifully designed residence from top to bottom.
LAVERD designed by Zachi Jacobovich.
VOLTA designed by Nahtrang Studio.
Interior design by Alon Cohen Architecture.
Lighting designer by Cabasso Lighting.
Photography by Shai Epstein Photography.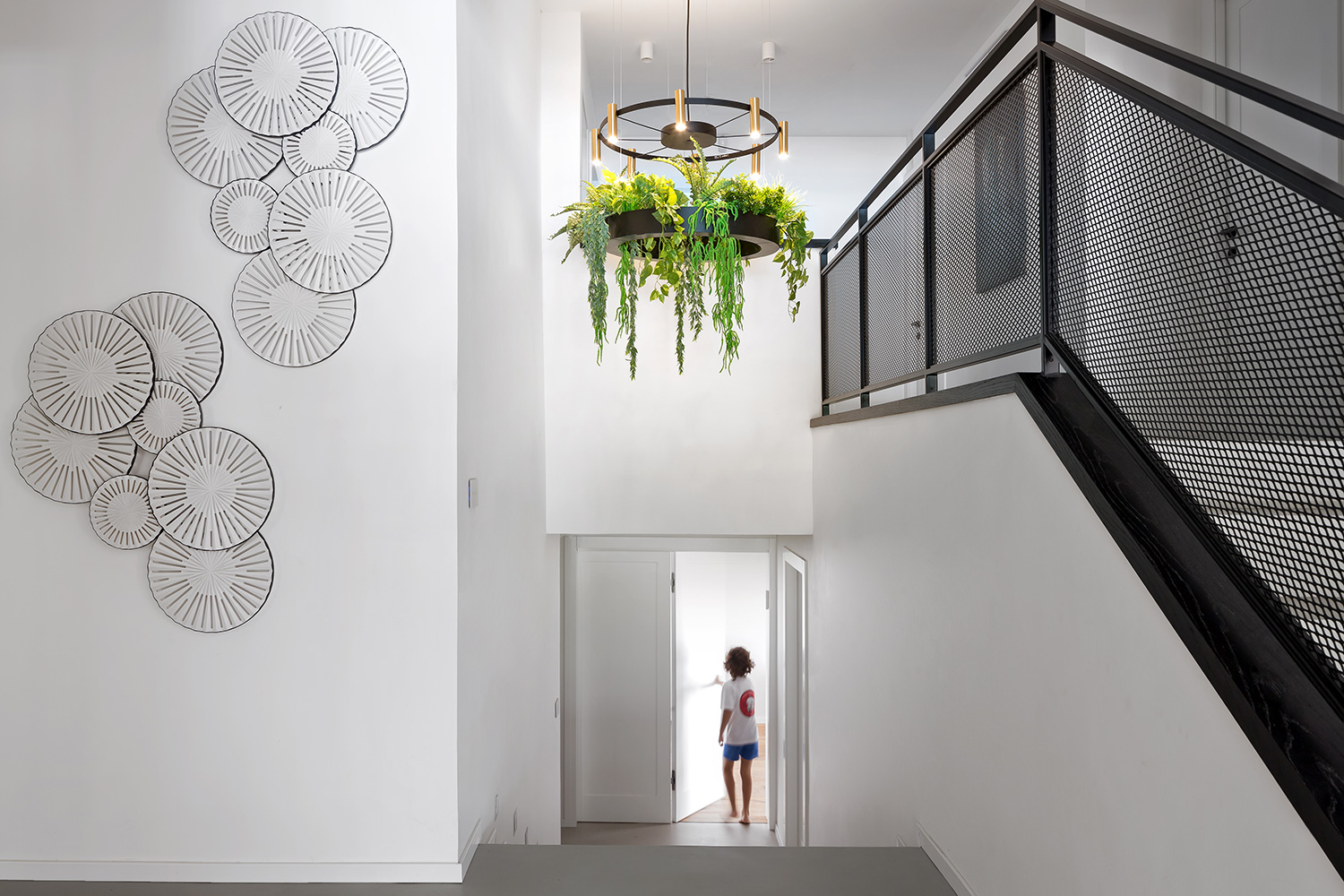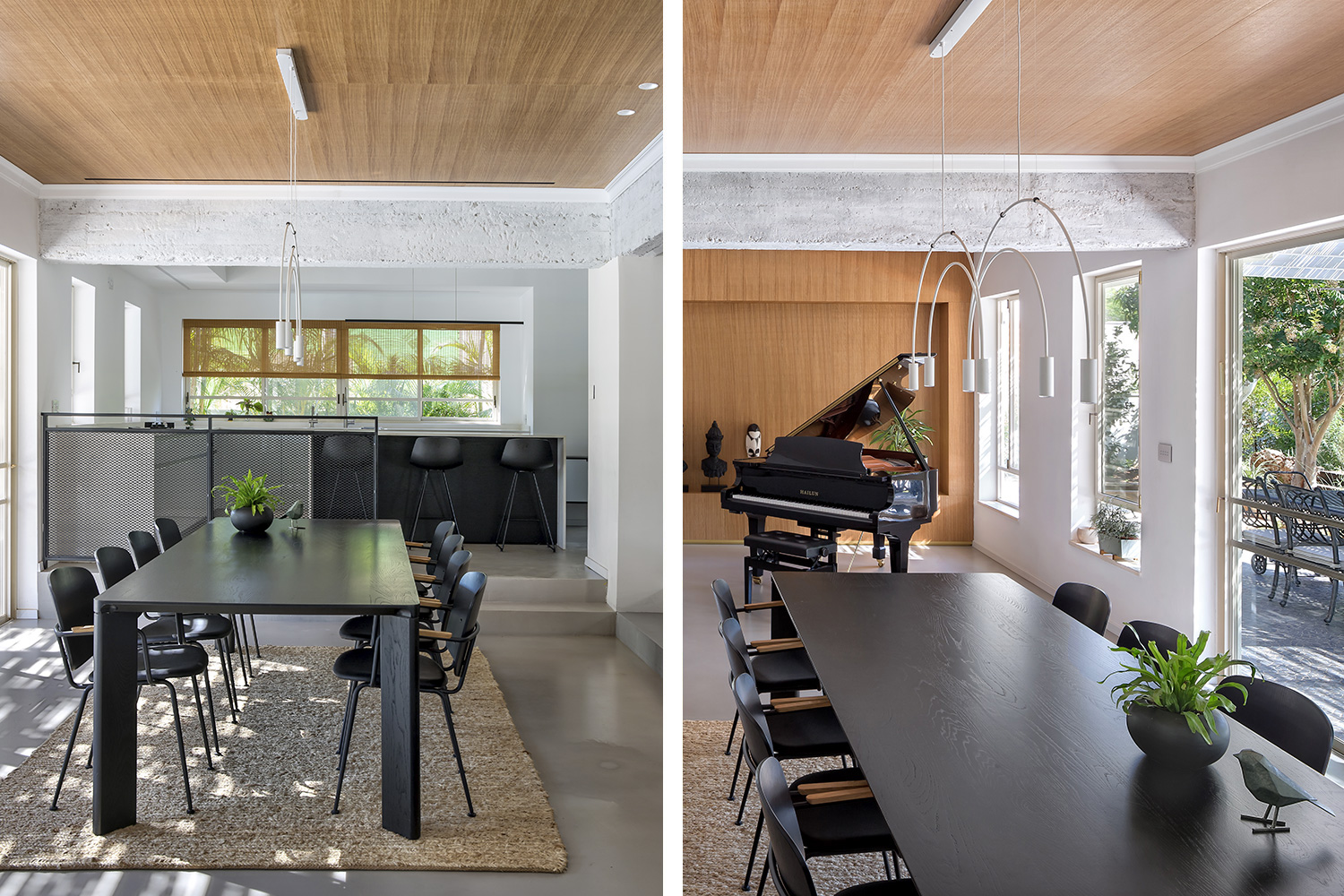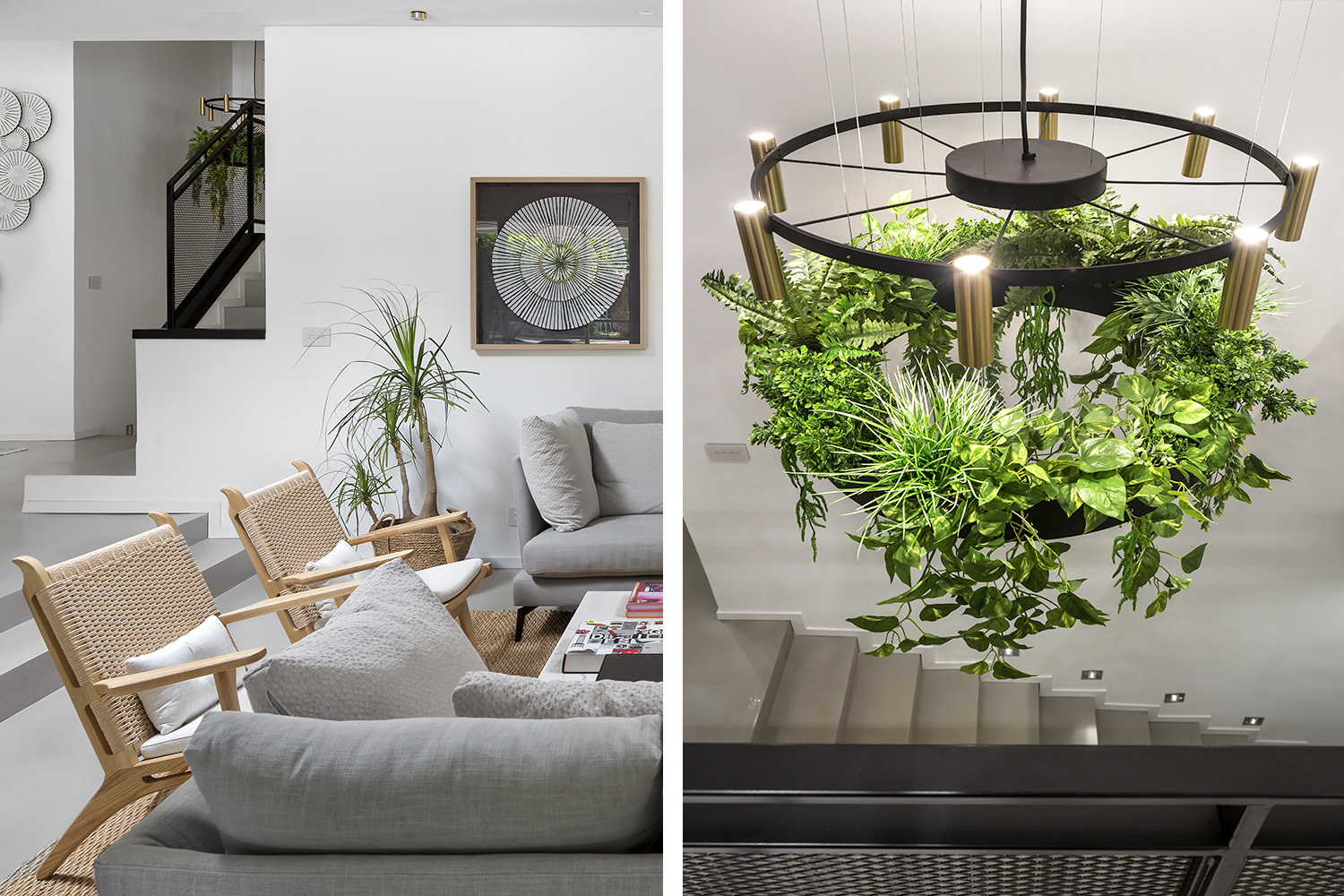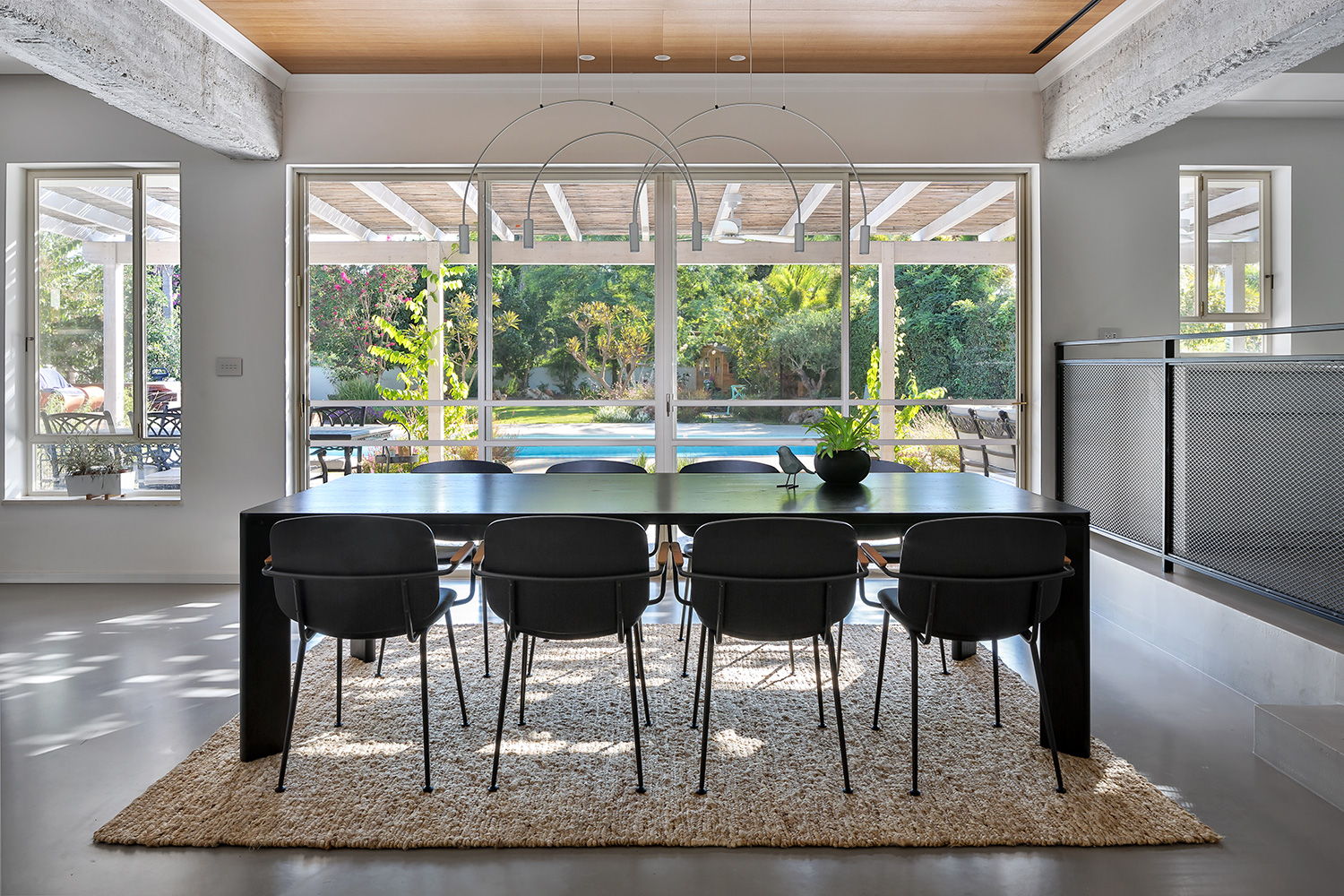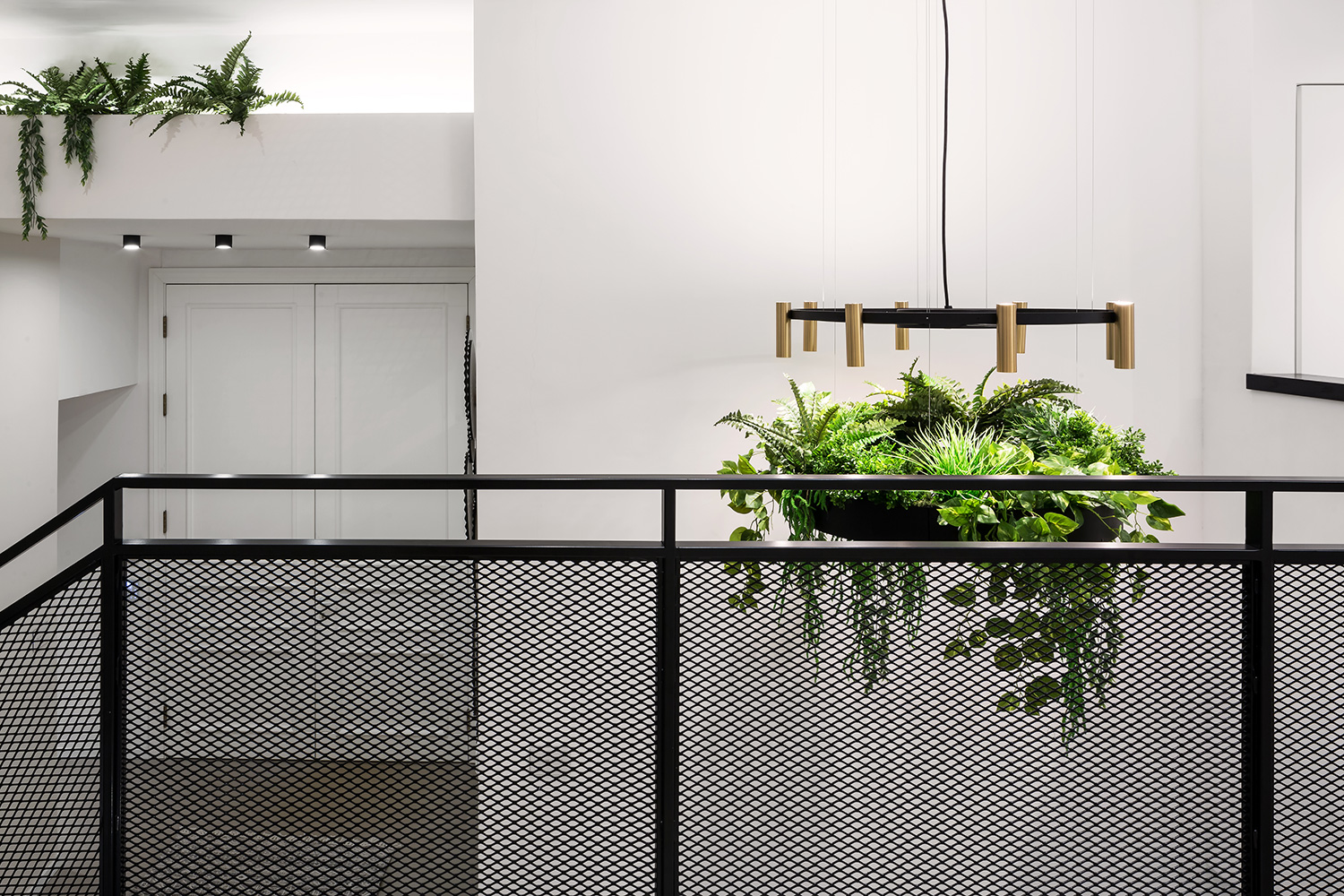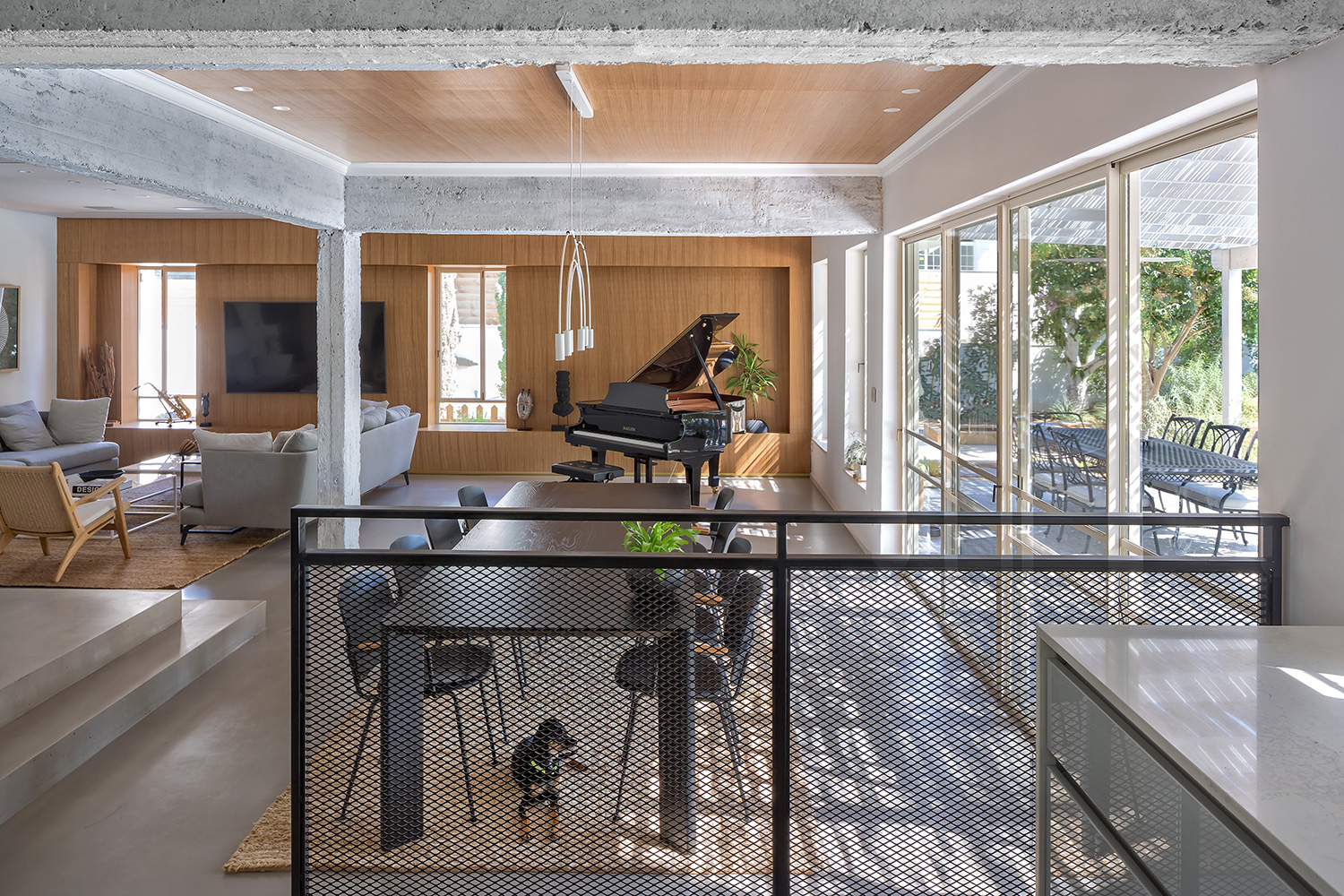 Projects