Circ

- Suspension lamps | Pendants

Creating a spectacular effect with two rings of light, this dramatic modern chandelier for large spaces and high ceilings can be suspended or flush mounted in his ceiling version t-3810AS / t-3811AS.
All its versions are also available without acoustic panels T-3815 / T-3816

Metal pendant with glass shades and integrated dimmable LED.
Possibility to create different compositions combining this suspension lamps with t-3810 / t-3811 ceiling lights.

T-3815S / T-3816S: Model with surface canopy of 30cm diameter.
T-3815R / T-3816R: Model with recessed canopy of 12cm diameter. False ceiling is required to place the remote driver.
Circ Suspension lights T-3815AS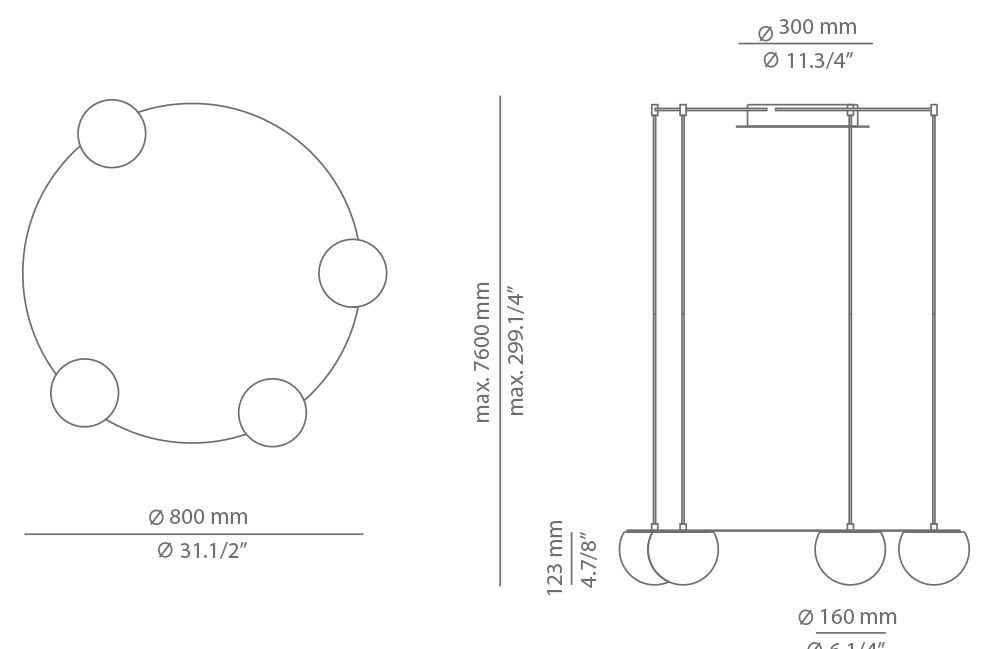 Technical
LED 4x6,2W
(2700K / Ang. 120º / >90 CRI / 350mA)
100V - 240V / Typ* 4x725 lumens
Dimmable Triac
Glass shade





Finish Body
26 BLK - Acoustic Panel

Circ Suspension lights T-3816AS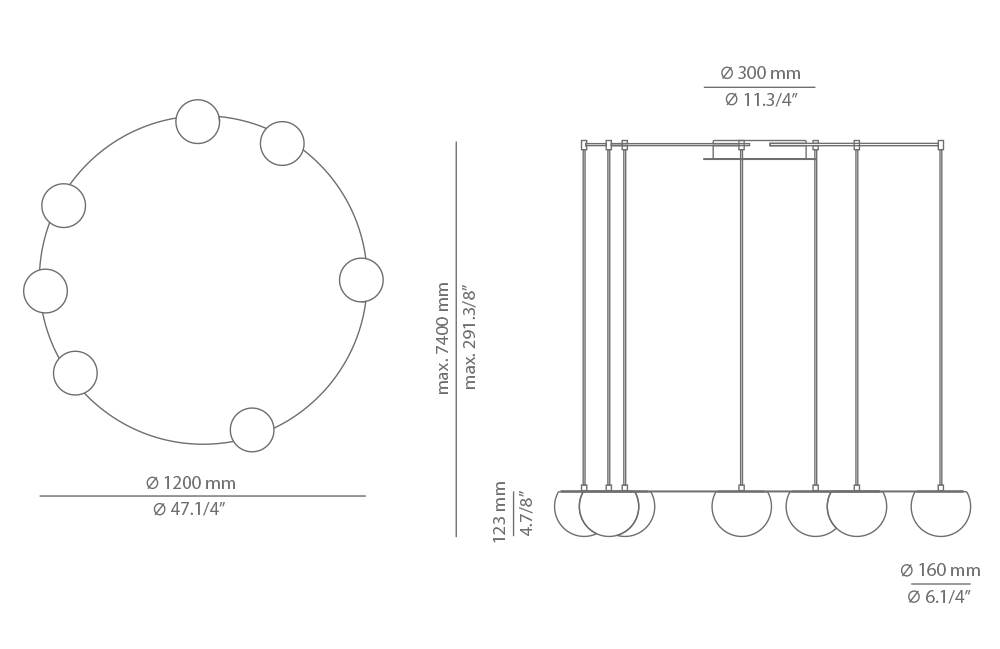 Technical
LED 7x6,2W
(2700K / Ang. 120º / >90 CRI / 350mA)
100V - 240V / Typ* 7x725 lumens
Dimmable Triac
Glass shade





Finish Body
26 BLK - Acoustic Panel