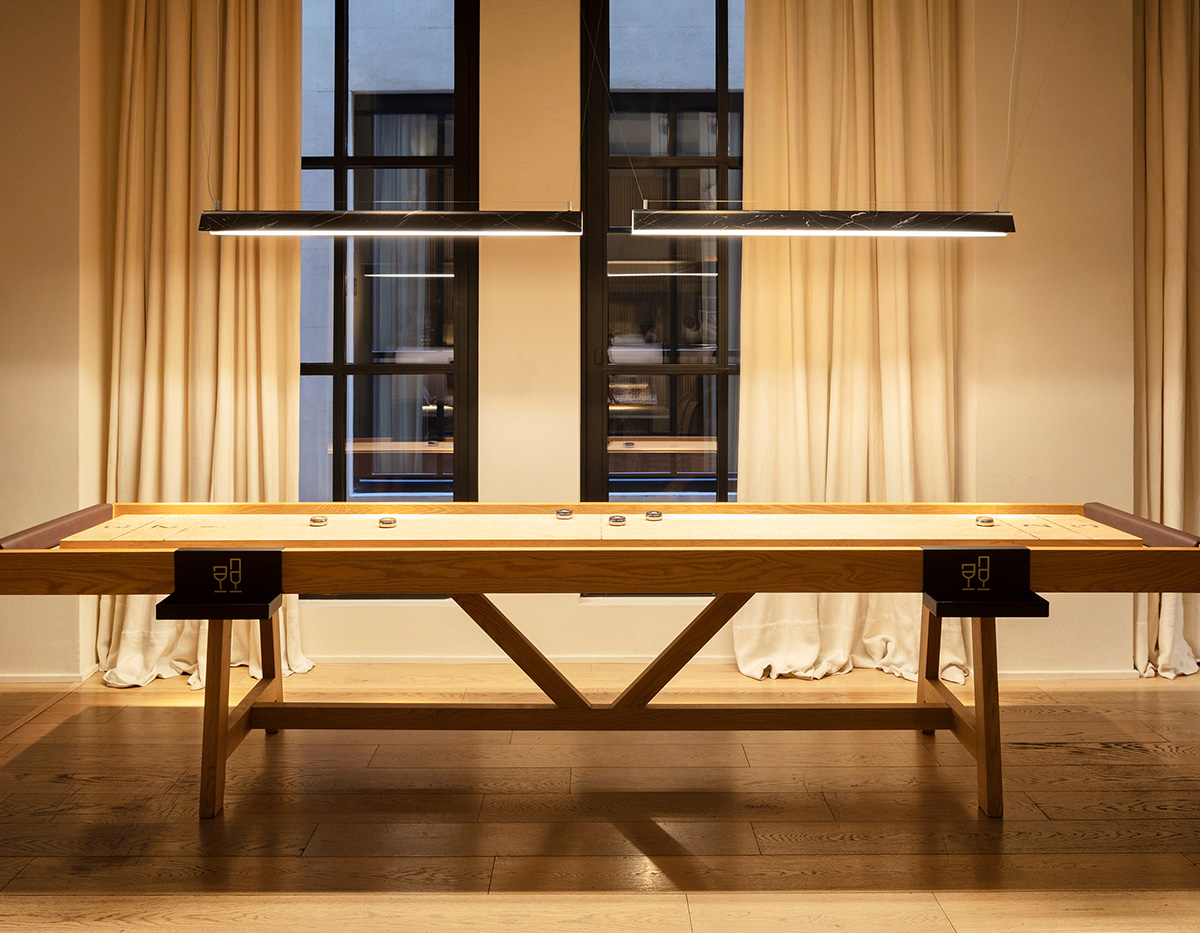 Gada
by Boti de Dominicis Studio
THE LIGHT SHELTER
An airy lamp that illuminates without disruption. This is Gada, an extremely versatile industrial-looking luminaire. The purity of lines and sinuosity of curves go hand in hand with the collection minimalist shapes, designed to enhance the quality of light and the decorative dimension of the luminaries with lightweight and elegant models that blend with the space.
Gada synthesizes design with functionality. In white by default, the entire collection is designed to adjust to the style of each room with the possibility of customizing the suspension and the table lamp with three different vinyl finishes that mimics the look and textures of wood, marble and concrete. The wall sconce is also customizable. We can include laser cut signage on the front plate, with a finish that allows an even more delicate and useful light.
When it comes to brightening our workspace, Gada can also adapt. Keep the pendant horizontal or inclined and point the light towards what really matters. With Gada, keeping the balance is up to you. There are no shadows to darken the work in the office, the games at home or the restaurant menu, because Gada adapts to the needs of every situation. It is a delicate refuge from which light radiates. Light that wants to illuminate, but not be seen, just providing visual and spatial comfort.