Apex City Quay Hotel and Spa, UK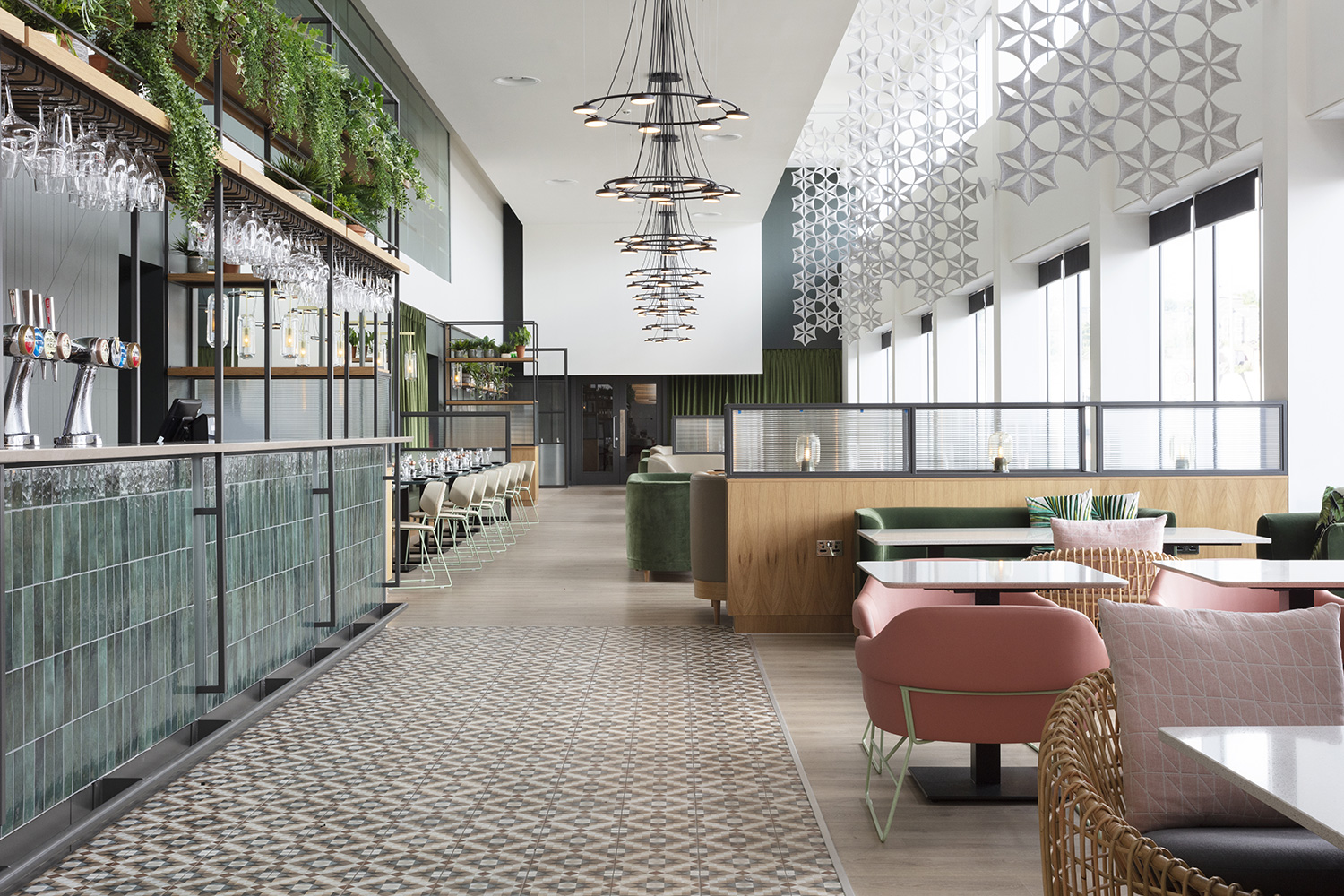 Apex City Quay & Spa just went through a multi-phase refurbishment that included 145 bedrooms, reception, restaurant, spa, and conferencing areas. Designed by ISA, the job was completed in the Summer of 2020. This spectacular project heavily features our ARO pendant by Jordi Blasi. The ARO's design consists of a ring of circular lamps - combining a minimalist look with a modern appeal. The all black finish and ambiance of the lighting allows it to work in all types of settings - restaurants, bars, hotels, retail, etc. Each head on the lamp can be rotated to allow for maximum flexibility depending on the project.
The composition and arrangement of the Aro in Apex City turns an already classic piece into a sight to behold. With over 10 pendants lined up in a row, the lighting design is a beauty - eye catching and attractive. ISA makes perfect use of greenery and plants to add much life to the project. It also complements the Aro pendants wonderfully - the dark minimalist design alongside the vibrant plant life. Apex City also masterfully integrates a variety of colors to the furniture choices in the space - blending it all together to make for an overall beautiful and luxurious space.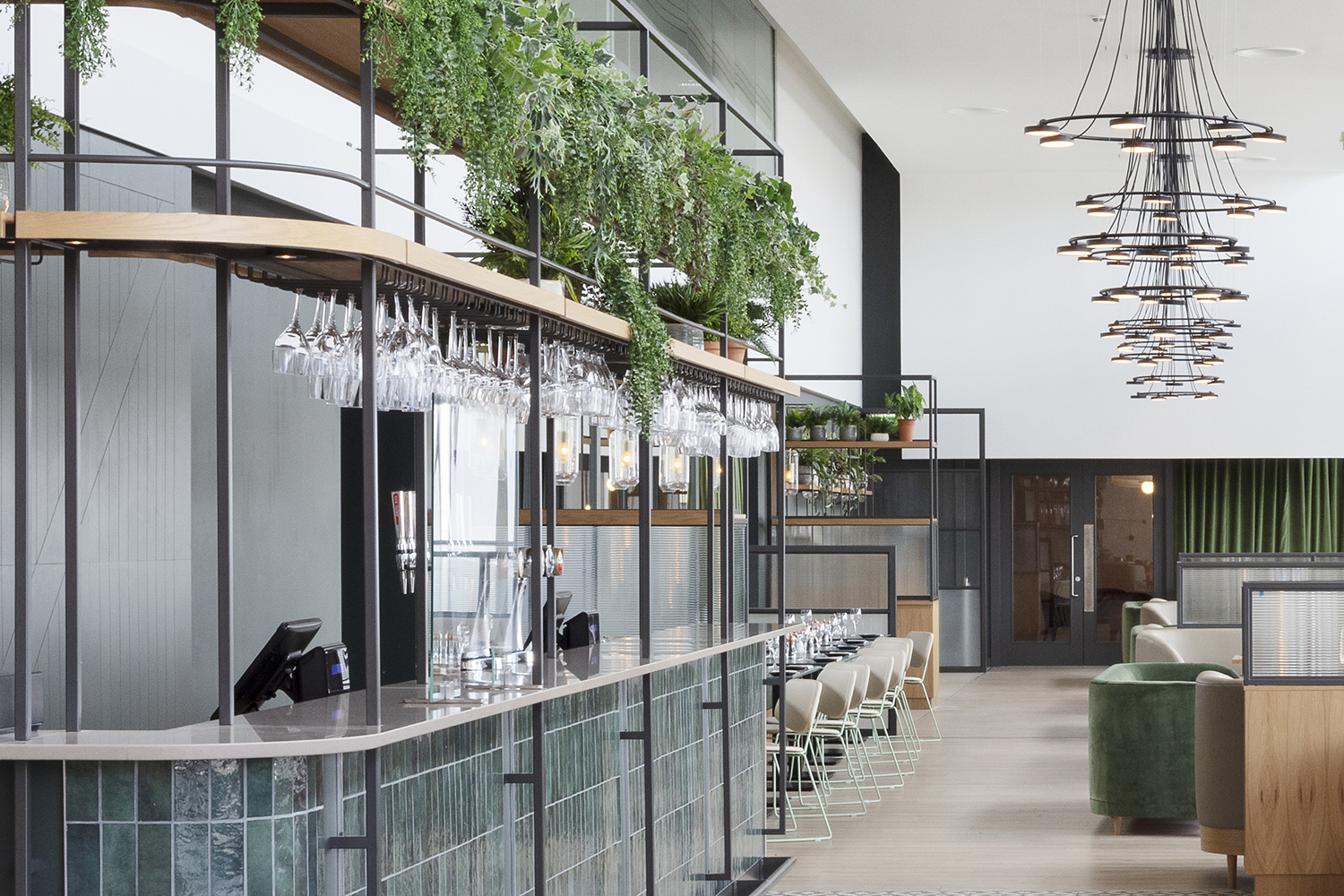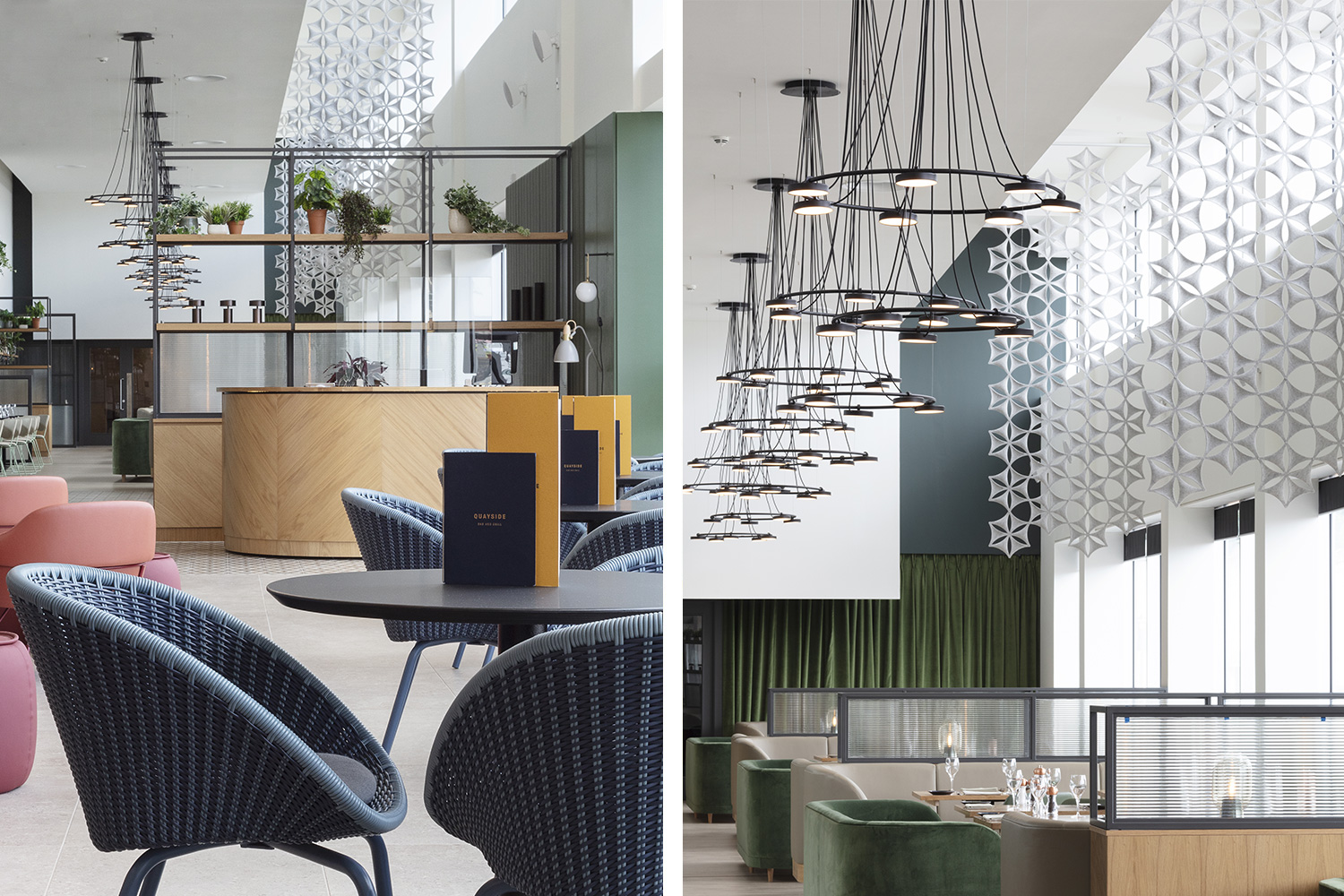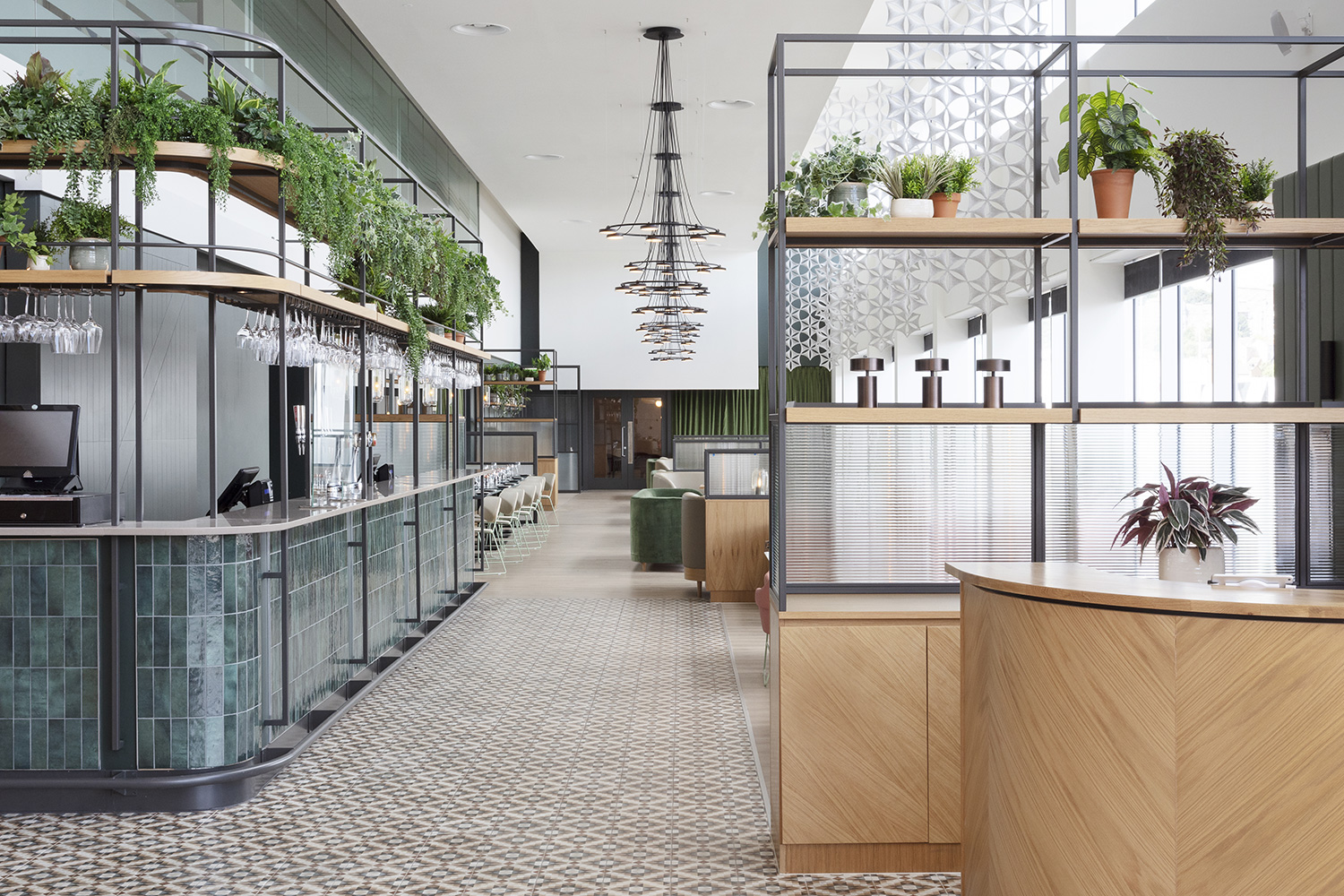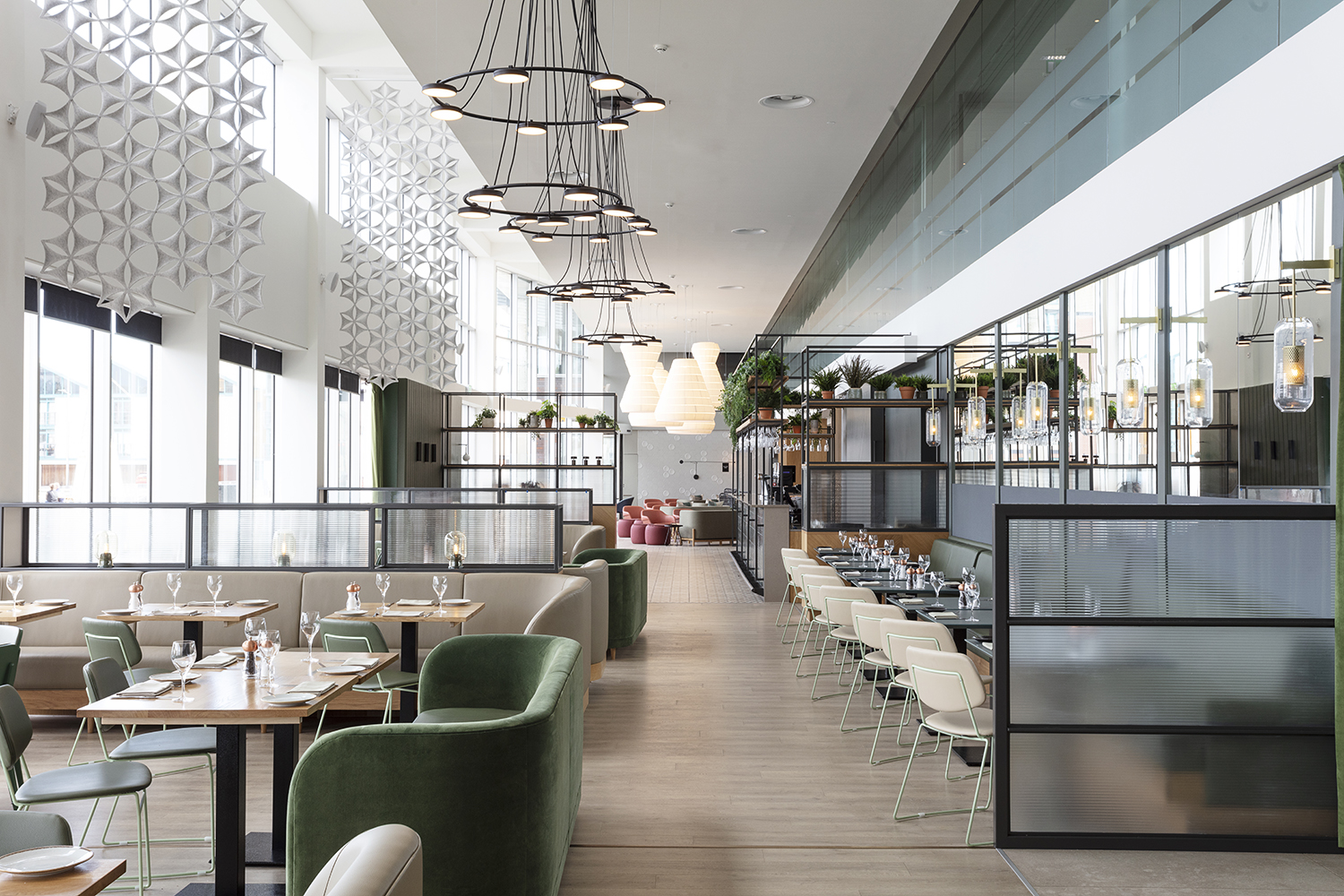 Projects