We participated in BDNY 2023, a leading design event, and joined Roca Tiles and Kriskadecor for a special evening
11/15/2023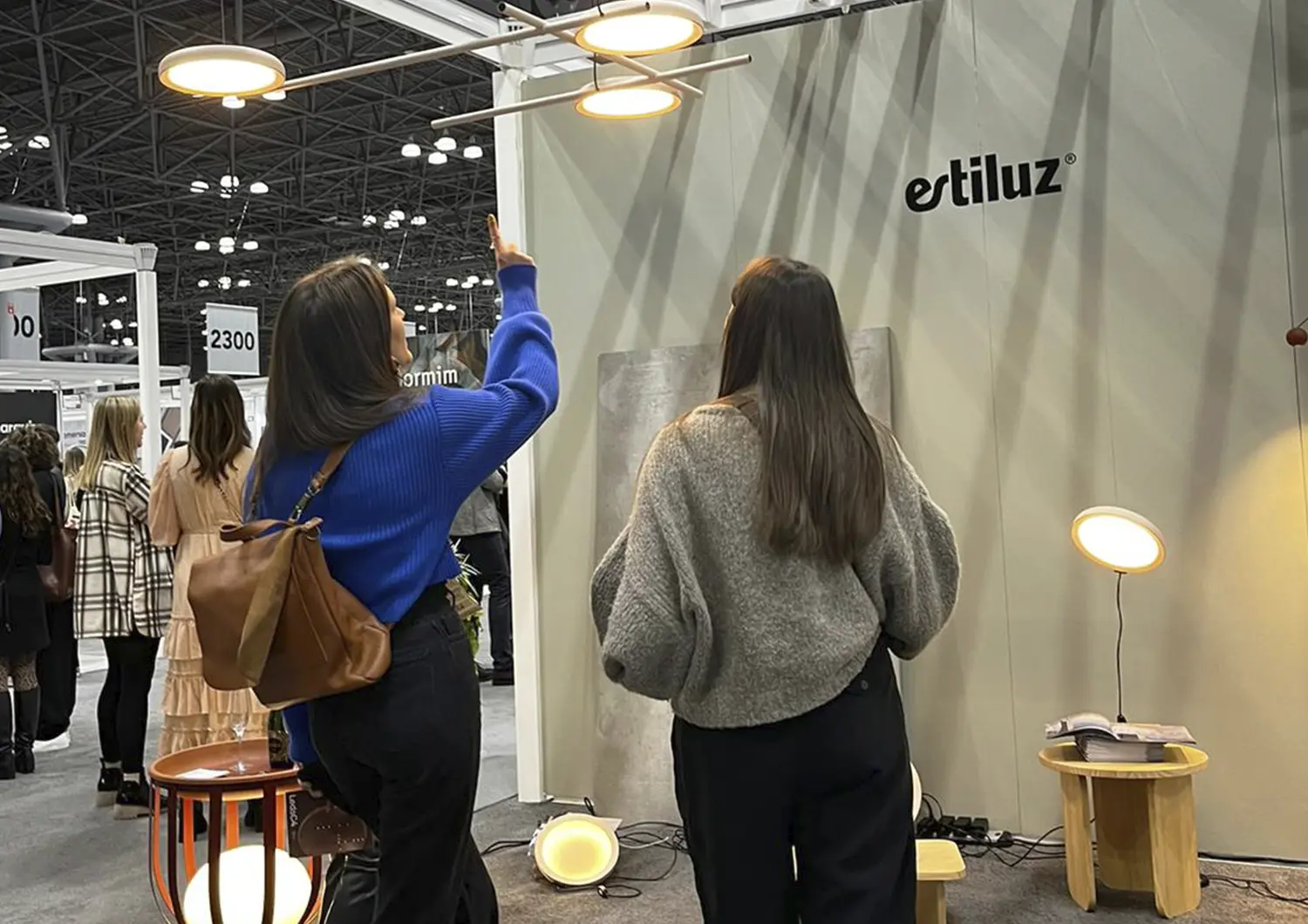 Boutique Design New York (BDNY) has once again solidified its position as a prominent leading event for the design community. Bringing together designers, architects, purchasing agents, hoteliers, owners, and developers with manufacturers from around the world in the fields of interior design and hospitality.
This year's edition took place on November 12 and 13, showcasing Estiluz's outdoor collections, such as Bols, along with our latest innovations, including Compass and Mood. The Mood was recently recognized by Interior Design Magazine as one of the top 10 standout designs at the Hábitat Valencia Fair in Spain.
We also had the pleasure of accompanying Casadesús in their booth with Cupolina lamp.
Collaboration with Roca Tiles and Kriskadecor
Beyond participating in BDNY, Estiluz expanded its presence in New York through a collaboration with Roca and Kriskadecor. The exclusive event was held at the Roca showroom. Roca presented innovative and sustainable solutions. Kriskadecor, renowned for its custom projects with aluminum links, offered attendees a wide range of creative solutions, from space dividers to elements in synergy with lighting.
Guests had the opportunity to immerse themselves in the elegance of the creations of the three brands while enjoying the evening with industry professionals to build relationships.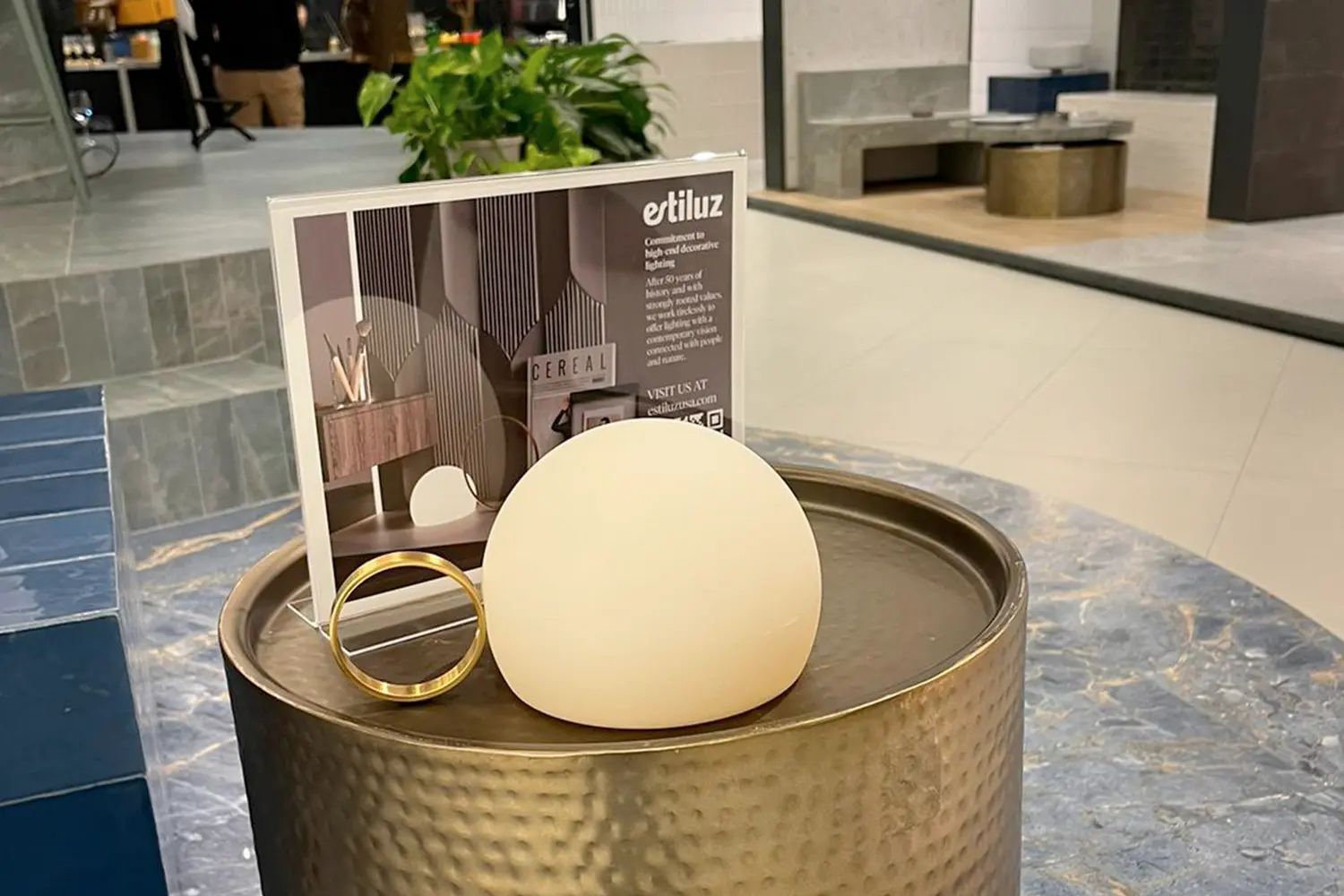 Estiluz's active participation in Boutique Design New York 2023 underscored the brand's commitment to innovation and excellence in interior design. In addition, the event in Roca's showroom allowed Estiluz to leave a positive and lasting impression of the brand in New York.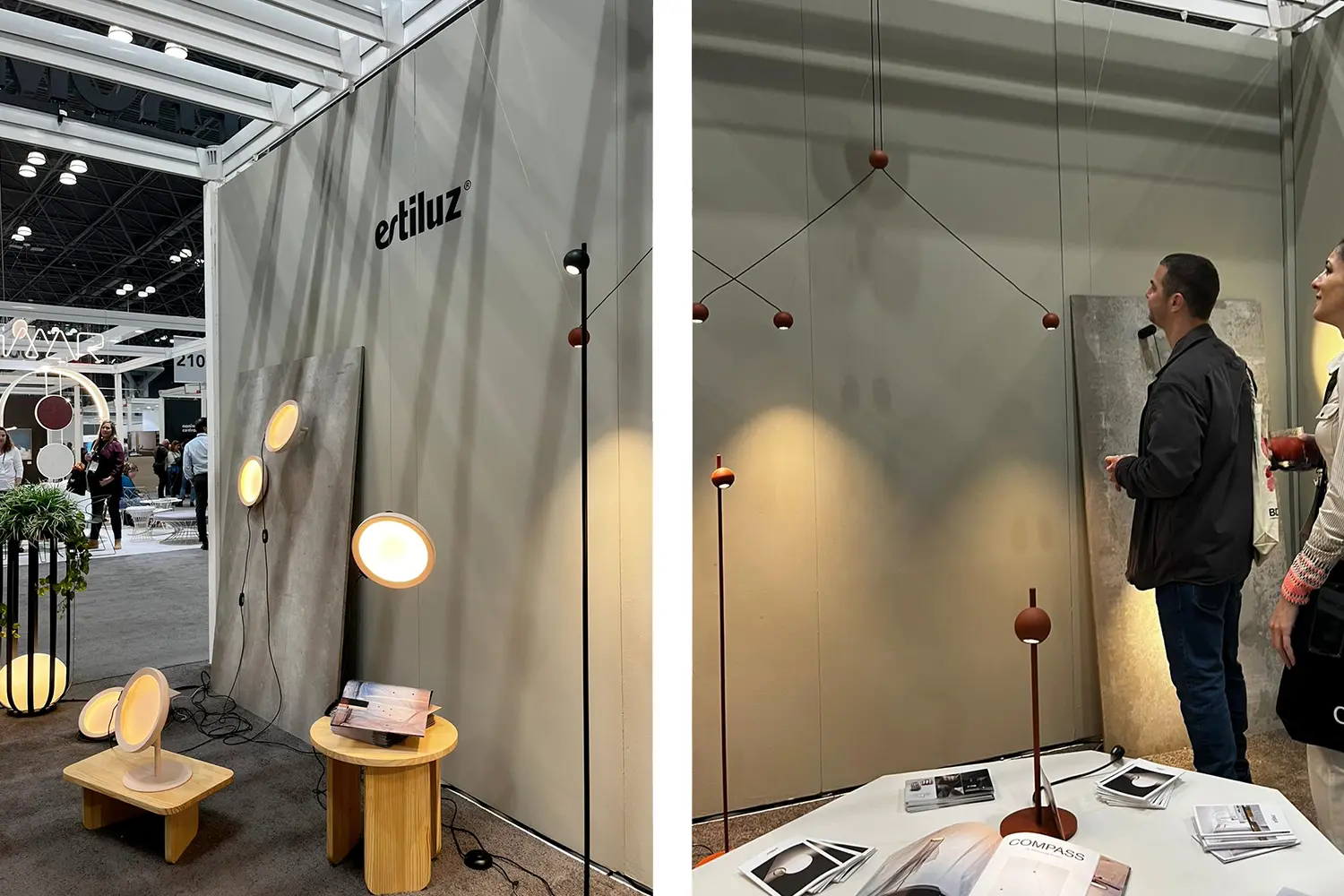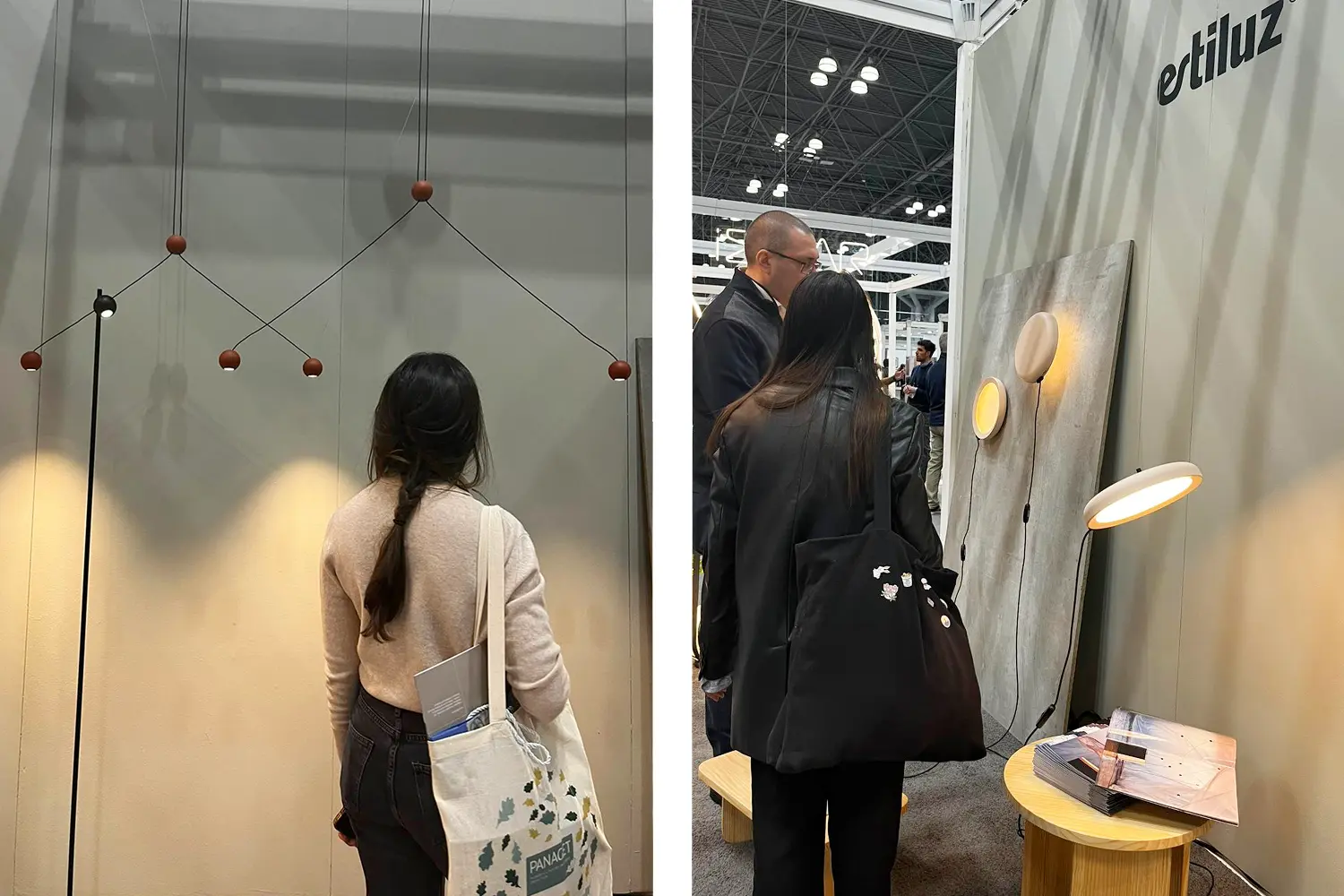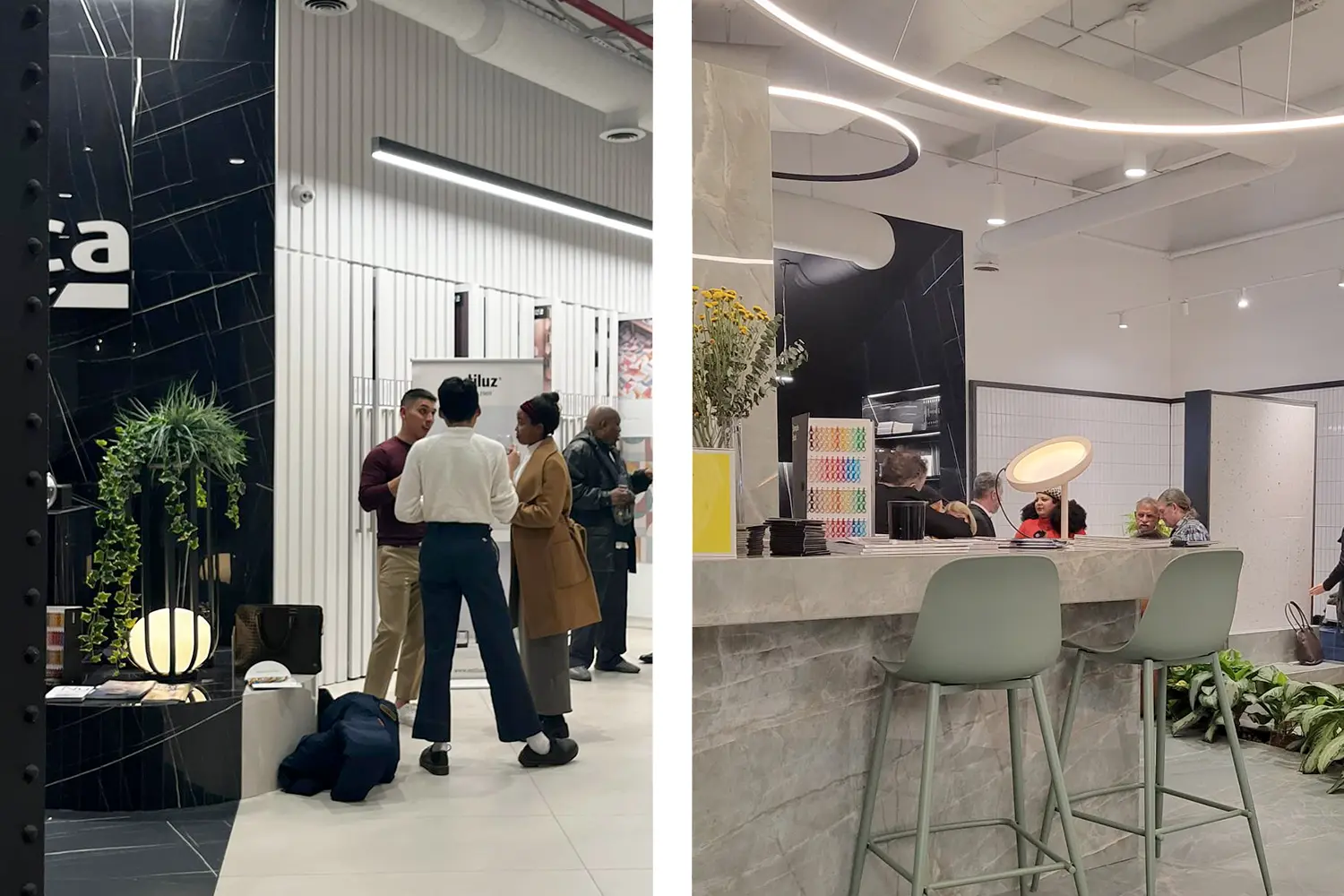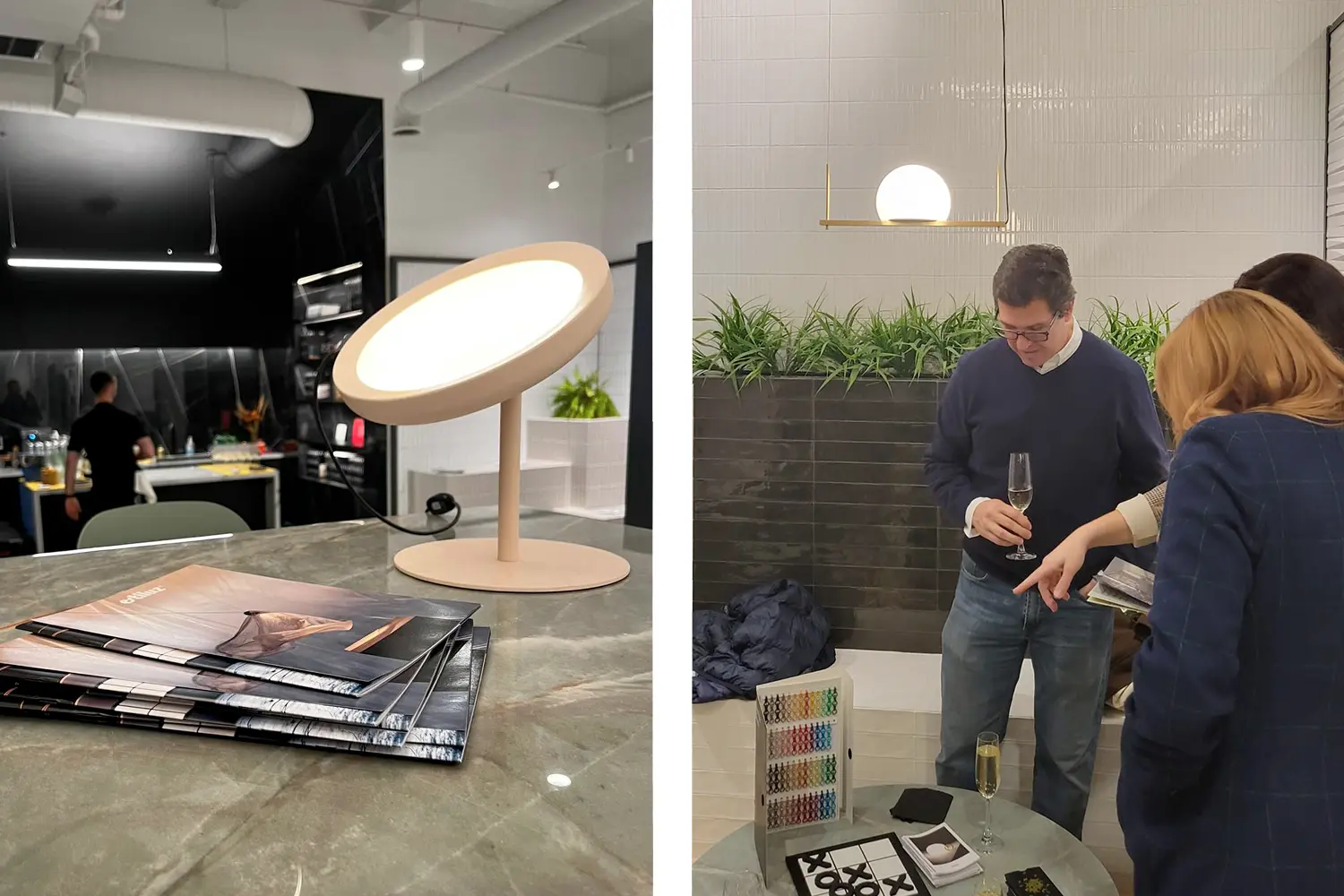 News