Lighting for a dreamlike resort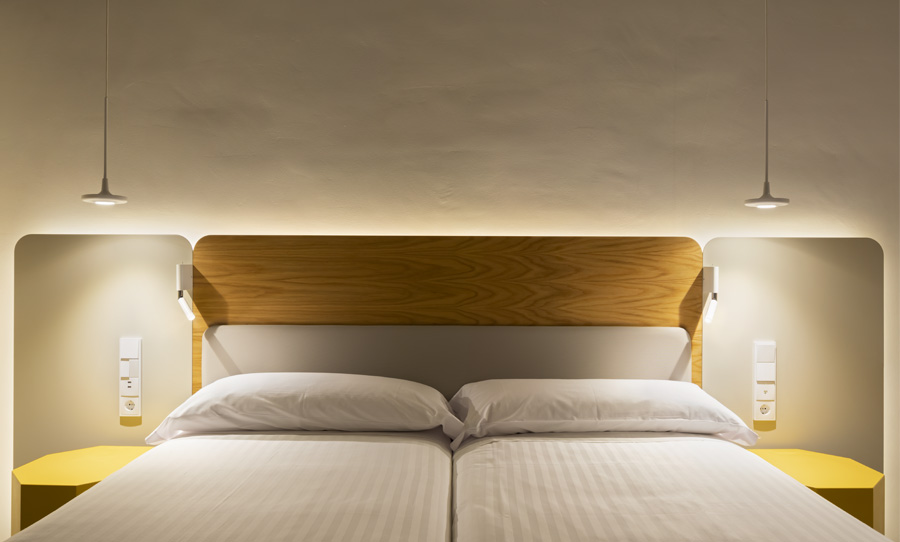 Resort Cordial Santa Águeda is a 49-dwelling project in a privileged location on the southwest coast of the Gran Canaria Island. As an up-scale resort pushing for a more modern and soft design, Estiluz lighting was the perfect match for what alonso+sosa architects required. The lighting designers Rafael Gavira and Emilio Pellejero decided to work with the Volta and Canut as bedside wall sconces and the Button as a bedside pendant. They also used the Aro suspension as the centerpiece for the kitchen. The project showcases the variety that the Estiluz family brings to the table.

Starting with the bedside selections - the BUTTON pendant gently lights up each nightstand. Using a white finish to blend into the room, the Button adds a refined touch to the space.
The VOLTA wall light also uses a white finish. The arc design works beautifully to illuminate the room in a delicate way.
The CANUT is the last wall sconce used in Resort Cordial Santa Águeda. This design is essentially built for this type of hospitality project - with one fixed arm providing indirect light and one adjustable reading arm for direct light. Its versatility brings the user comfort and options. Functional, sleek, modern.
The bold and elegant ARO suspension is the final Estiluz piece for the resort - serving as the perfect complement to the kitchen space. Aro's simple, minimalist design enhances the intended feel of the kitchen - the sophisticated industrial look and bare concrete on top.
The synergy between the Estiluz fixtures and Resort Cordial Santa Águeda is clear. Every piece of the design works together to create a resort that you can dream about.
Photography: Álvaro Valdecantos
Lighting designers: Rafael Gavira and Emilio Pellejero
Architecture: Alonso + sosa architects
Interior design: Marta Tabar
Aro by Jordi Blasi
Button by Francesc Rifé
Canut by Ximo Roca Diseño
Volta by Nahtrang Studio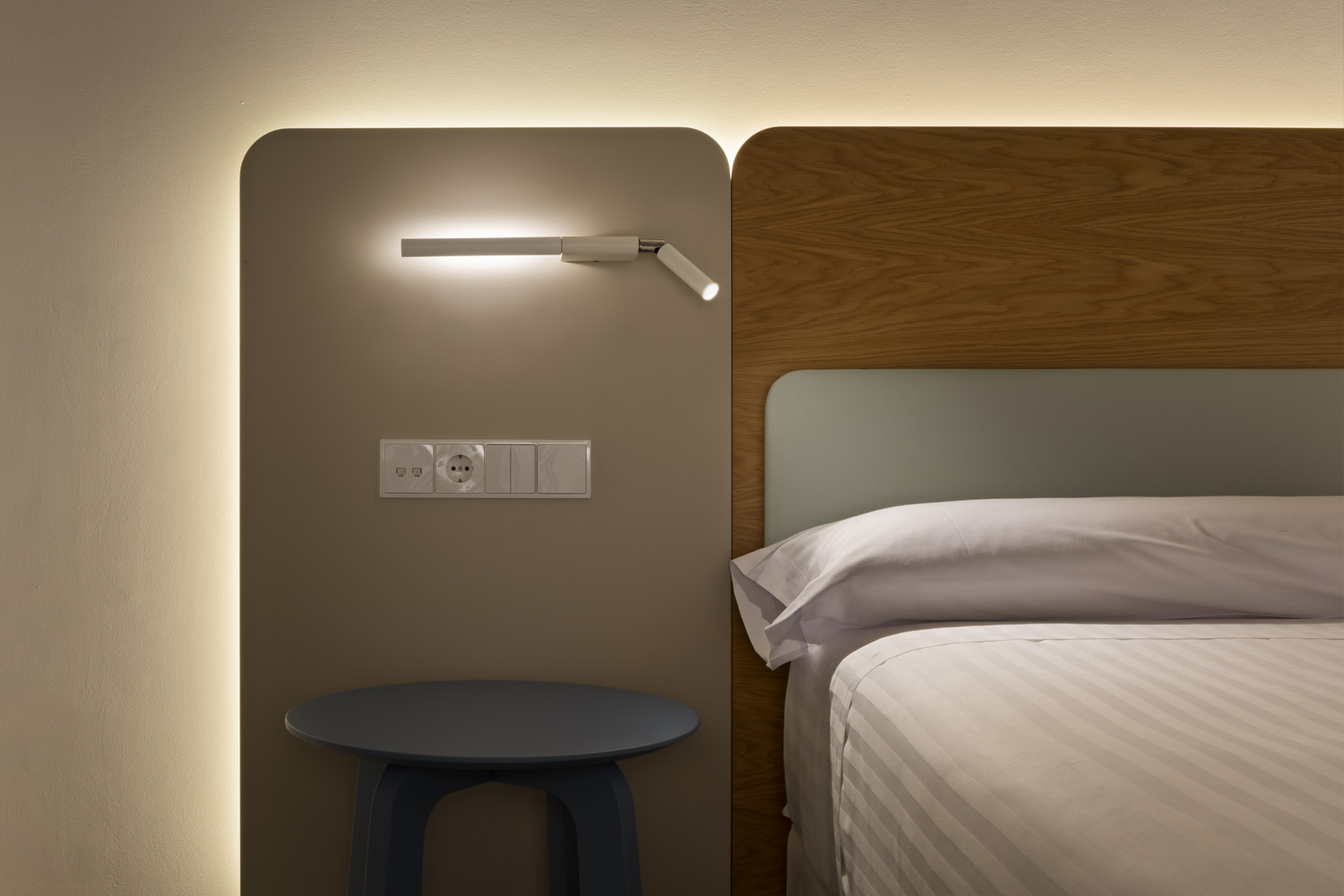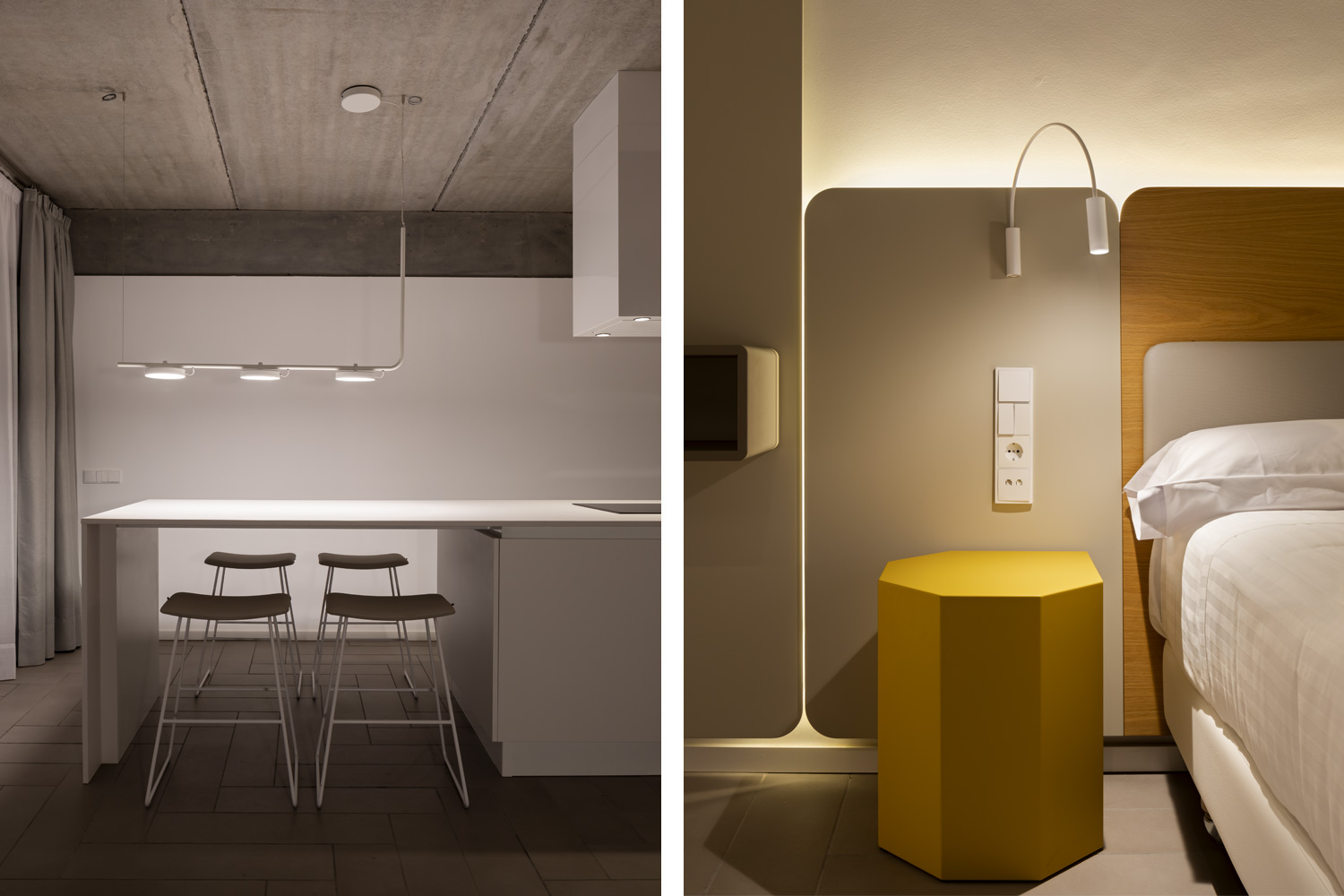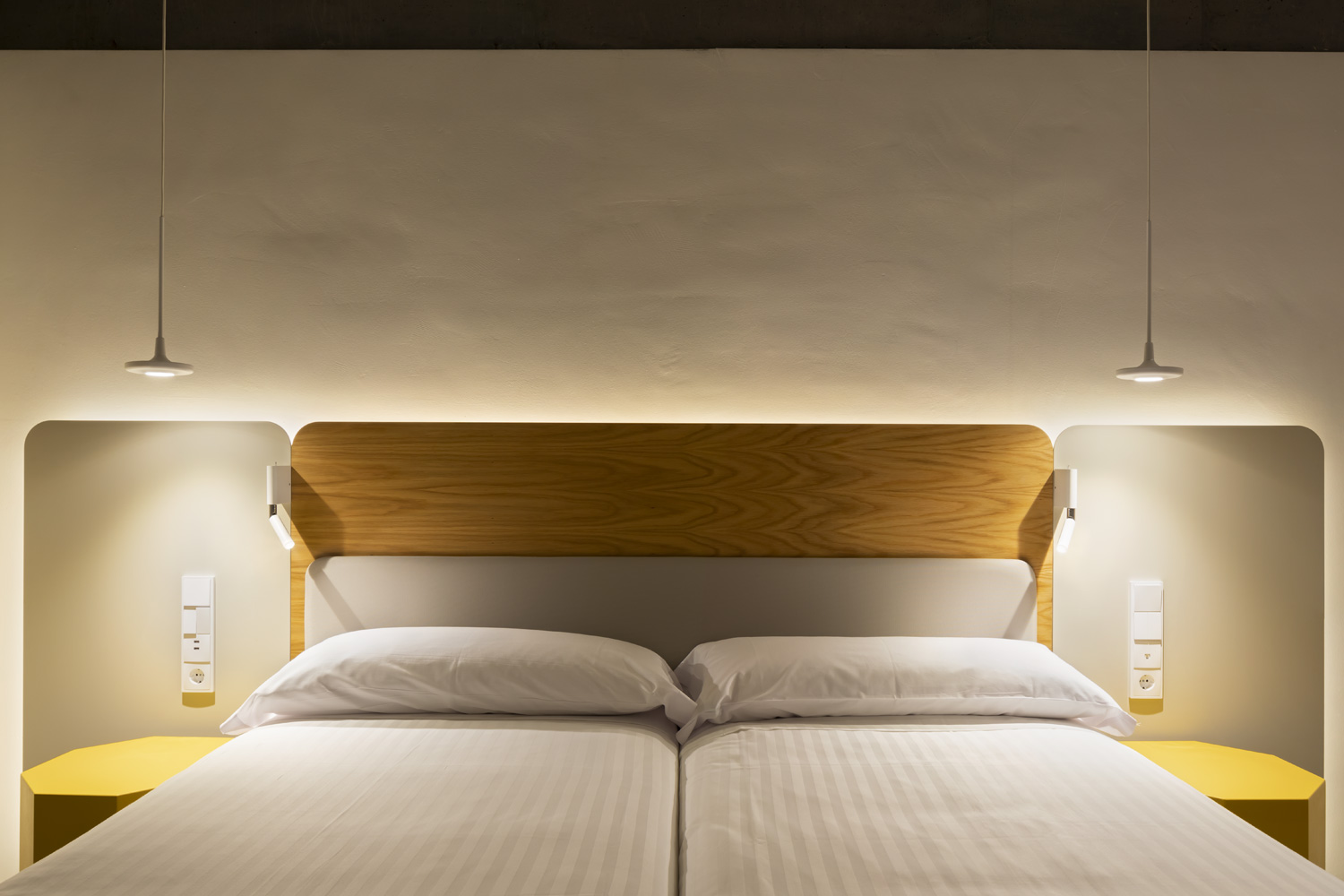 Projects