Alfi

- Floor & Reading lamps

Delicate as a flower and as functional as a pin. Alfi's light emerges from a glass orb, softened with a metal cap.
Alfi Floor lamps p-3748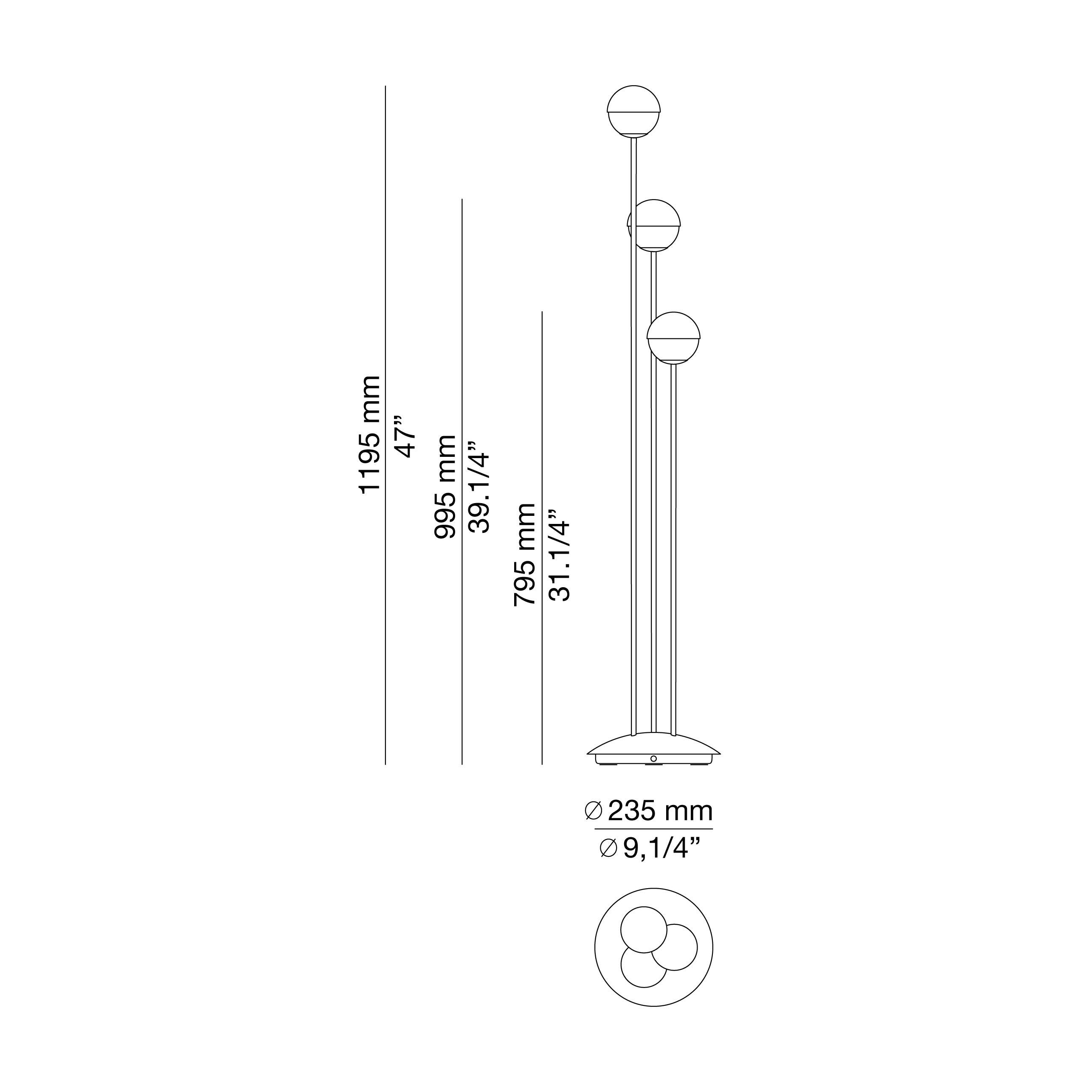 Technical
LED 3x3W
(2700K / Ang. 120º/ 90CRI / 24V)
120V / Typ* 3x300 lumens
On/Off cord switch




Finish Body
26 BLK
20 GLD M

Decorative design floor lamp for the living room, dining room, bar and restaurant areas, manufactured by Estiluz. Decorative design floor lamp with adjustable arms, perfect for reading. Glass shades and integrated LED. Contact us for more information.