Alfi

- Floor & Reading lamps

Delicate as a flower and as functional as a pin. Alfi's light emerges from a glass orb, softened with a metal cap.
Alfi Floor lamps F120.6 / F120.6A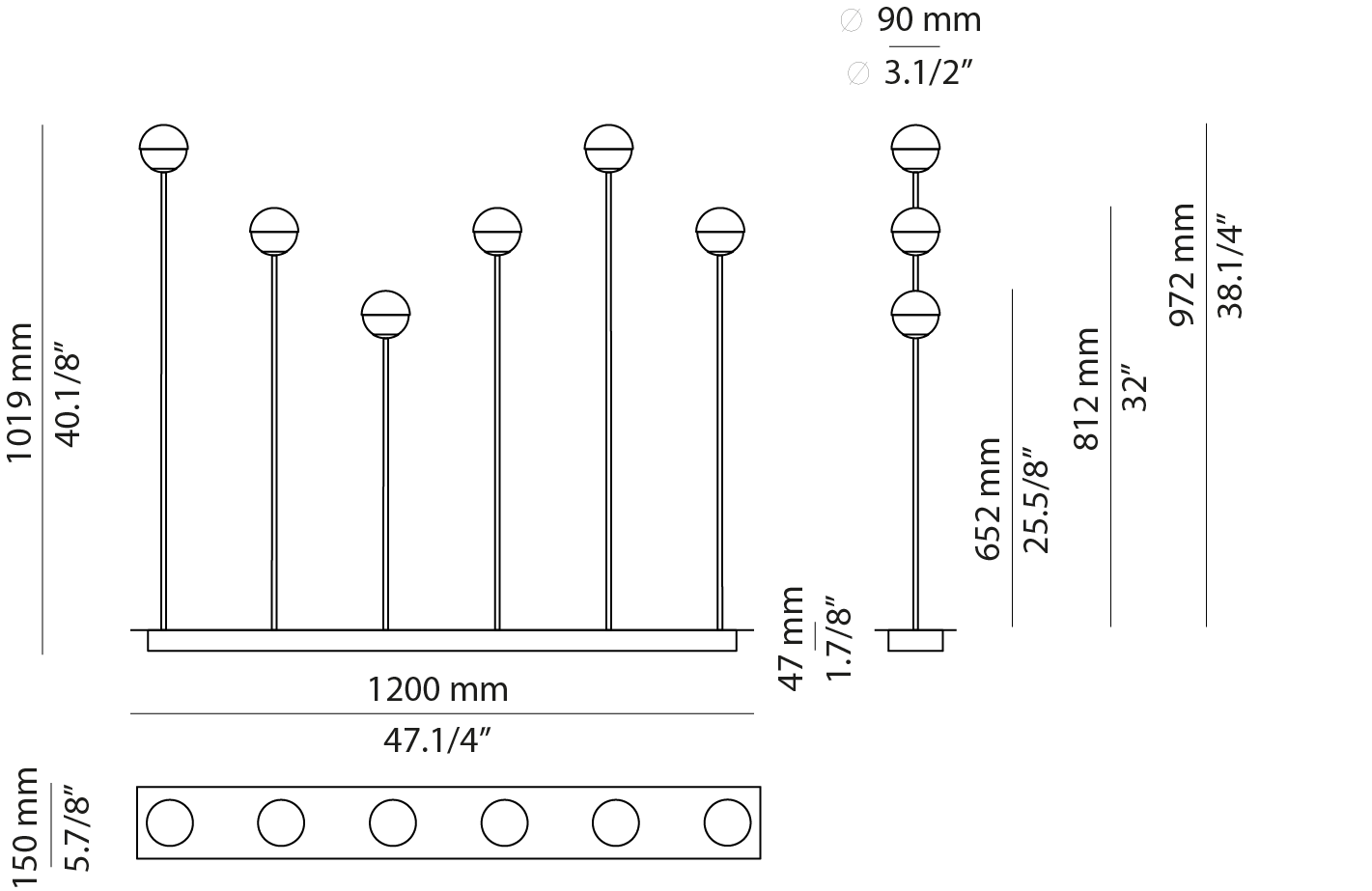 Technical
LED 6x3W (2700K / Ang. 120º / 90CRI / 24V)
100V - 277V / Typ* 6x300 lumens
Dimmable 0-10V
6: plain glass shade
6A: glass shade with cap




Finish Body
26 BLK
20 GLD M

Metallic floor and reading lamp with integrated LED. Adjustable stems (swivel on the base) with a glass shade and metal cover.
Ideal for the living room, dining room or bar and restaurant areas, lobby, suite and bedroom.