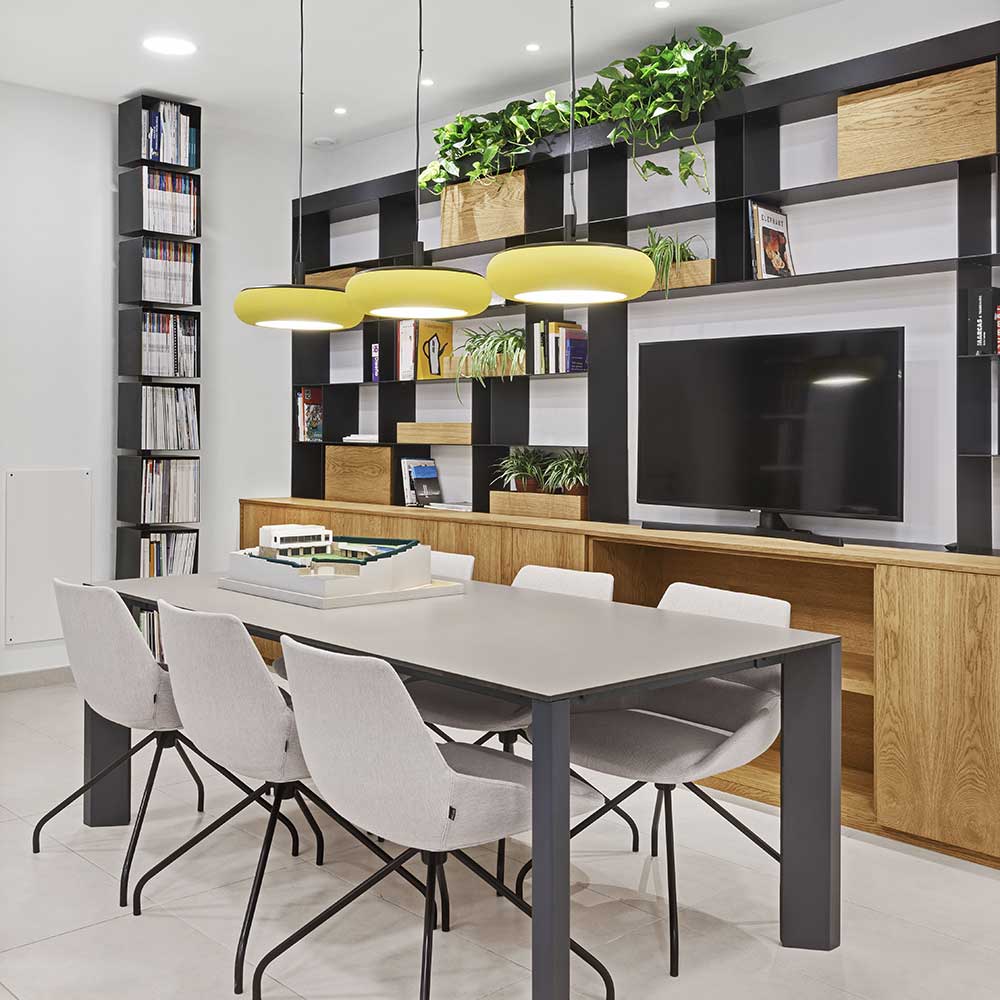 The Alibaz Offices in Palma de Mallorca, Spain use the EMMA suspension to light up their workspace. This office was actually done by Alibaz Construcción with the interior work done by Hada Lopez. When designing an office, it can be difficult to find a middle ground between too professional and too much flair. You want the space to be inspiring but not distracting - professional but not boring - creative while still allowing for a functional work environment. The Alibaz Offices use a sleek, straight forward design to find the perfect balance.
EMMA is a collection that combines the classic look of a pendant with modern features. It's simple yet manages to catch your eye immediately. Part of this is due to the fact that it can be customized to any RAL color the client chooses without any problem. In this particular case, the Yellow selected to match with the chairs really brings the office to life. With the rest of the space using black and white as the main colors, the yellow attracts your attention as soon as you walk in the room. The beauty of the EMMA is that its versatility allows it to work in almost any kind of design. You can go with something that simply blends in and complements the ambiance or with a light that stands out. Alibaz made an excellent choice with this pendant with integrated dimmable LED and adjustable height .
Photography by Xisco Kamal.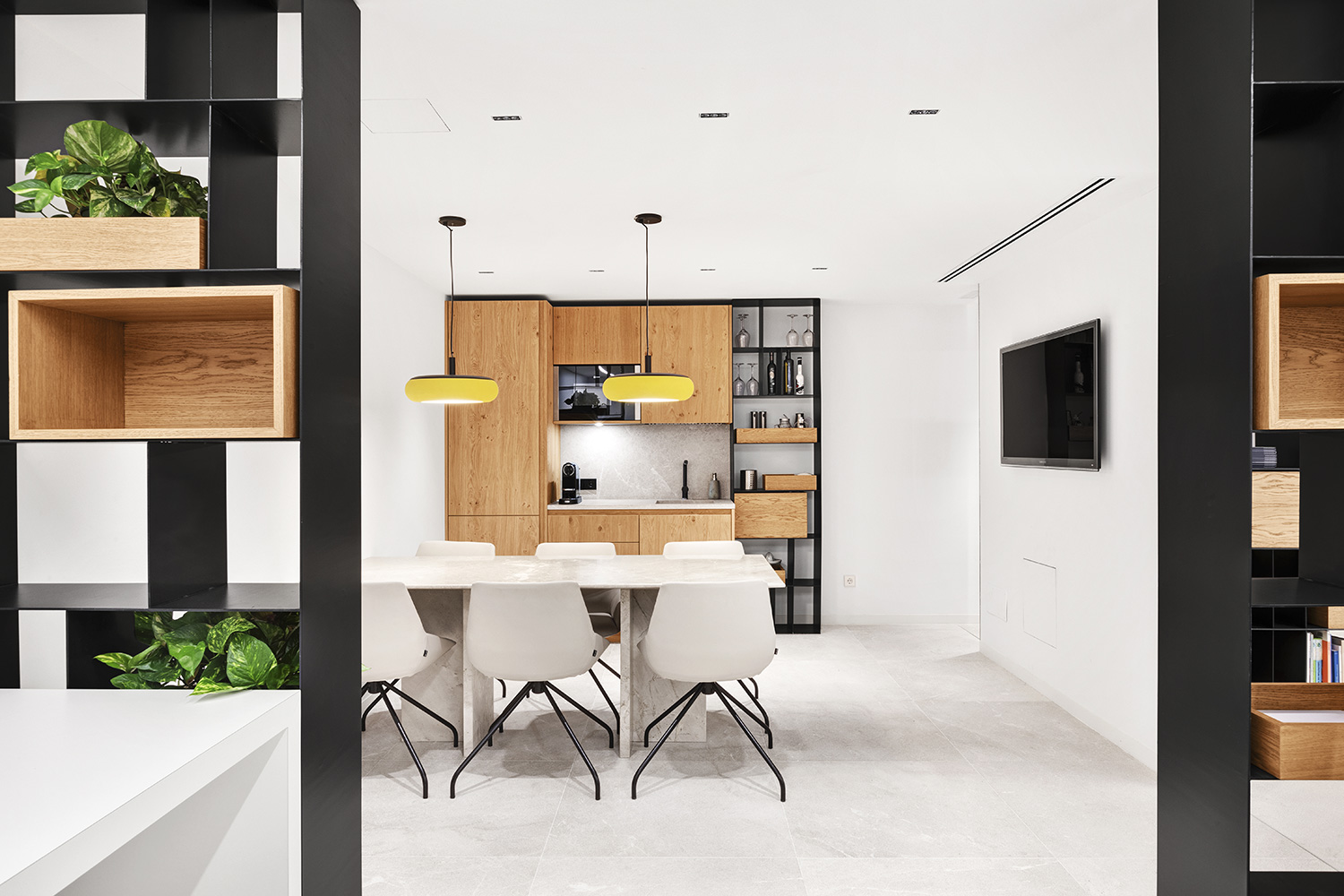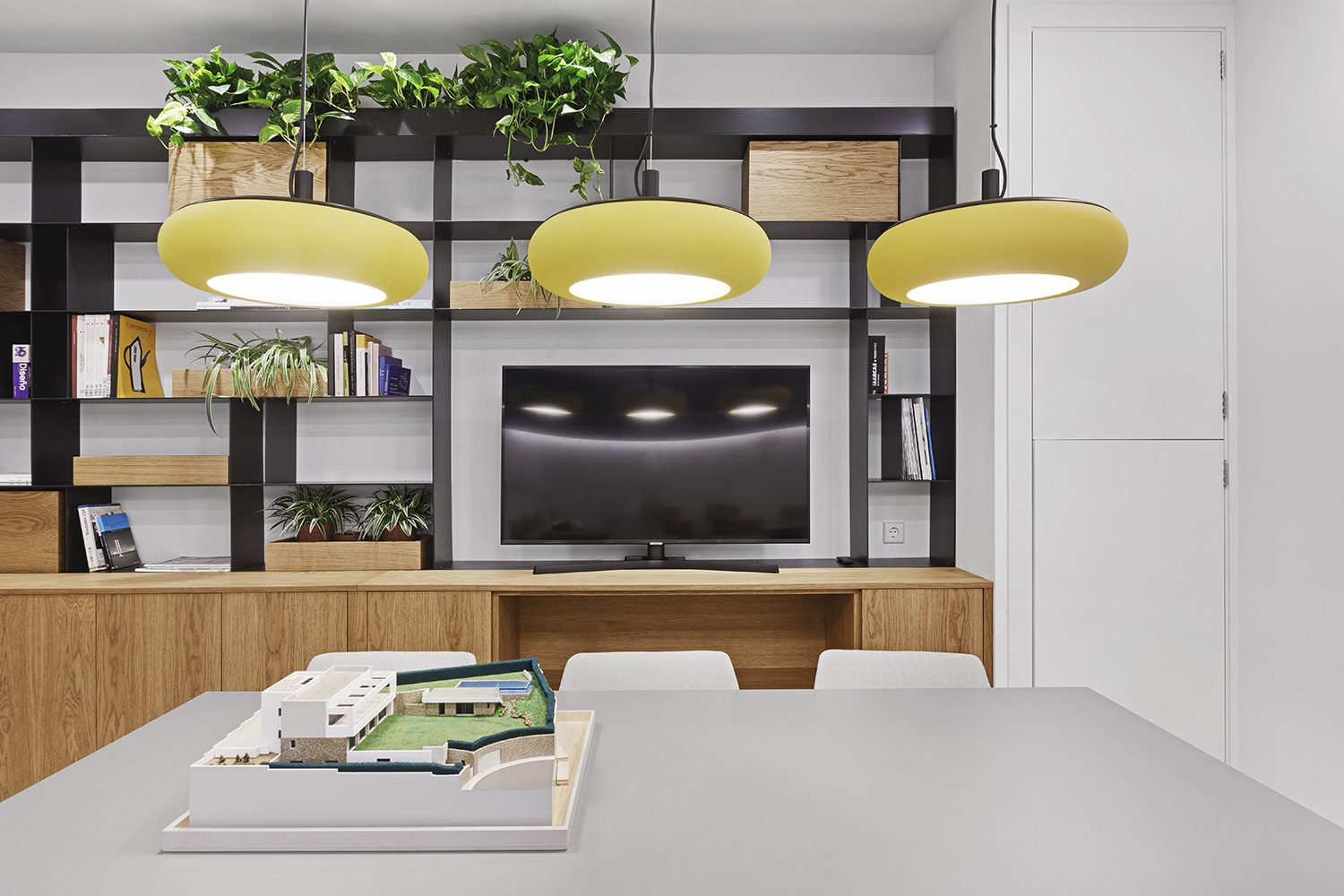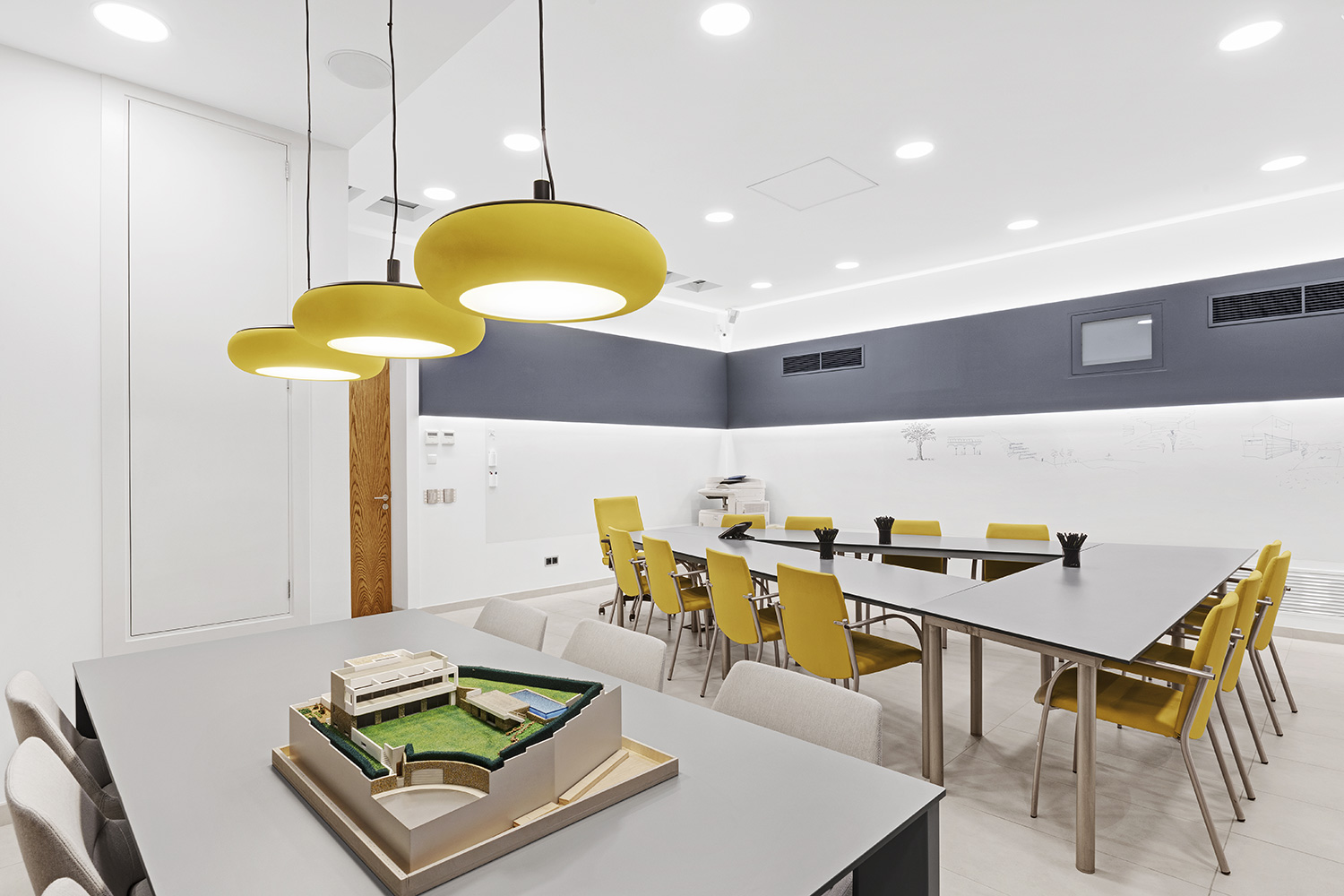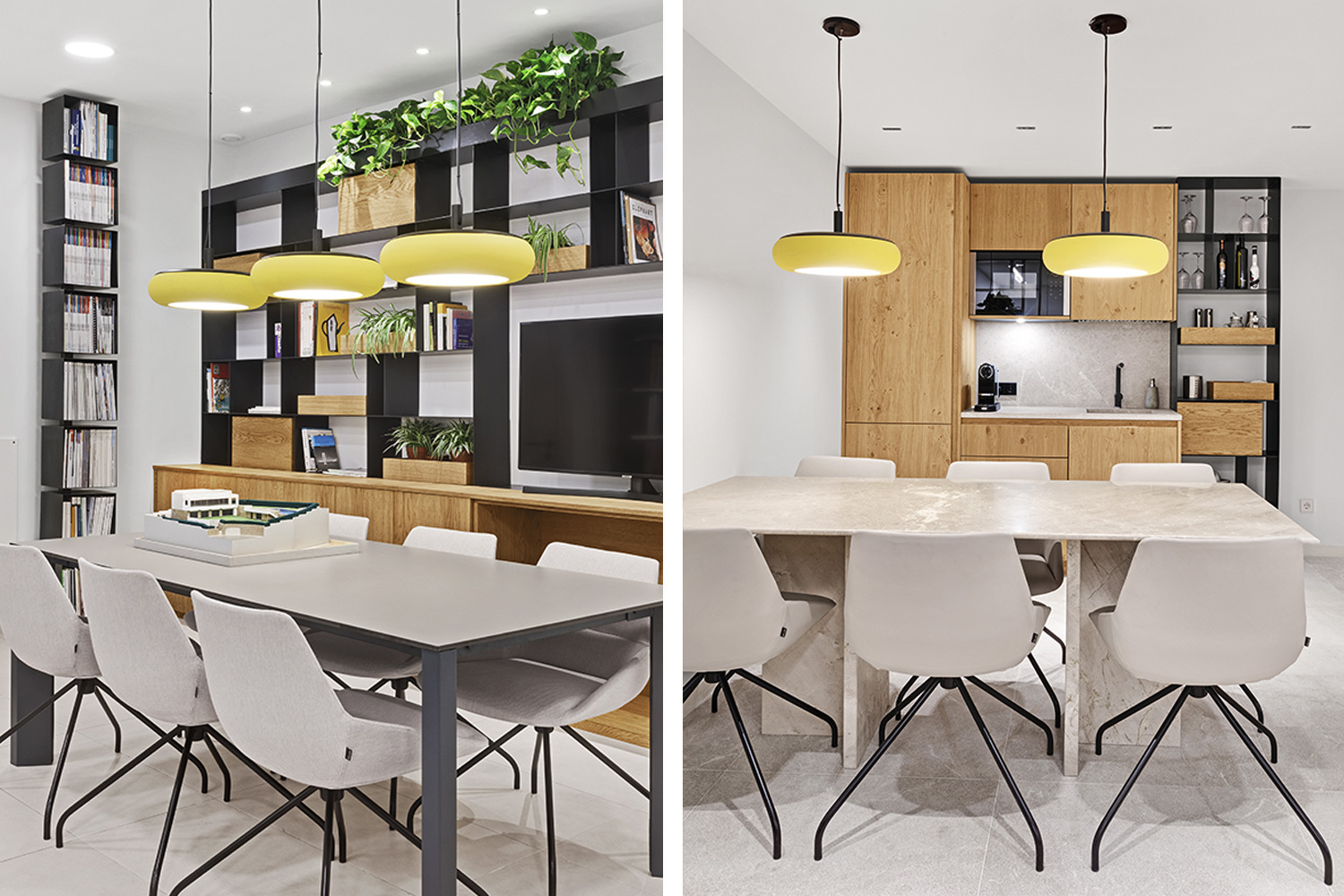 Projects