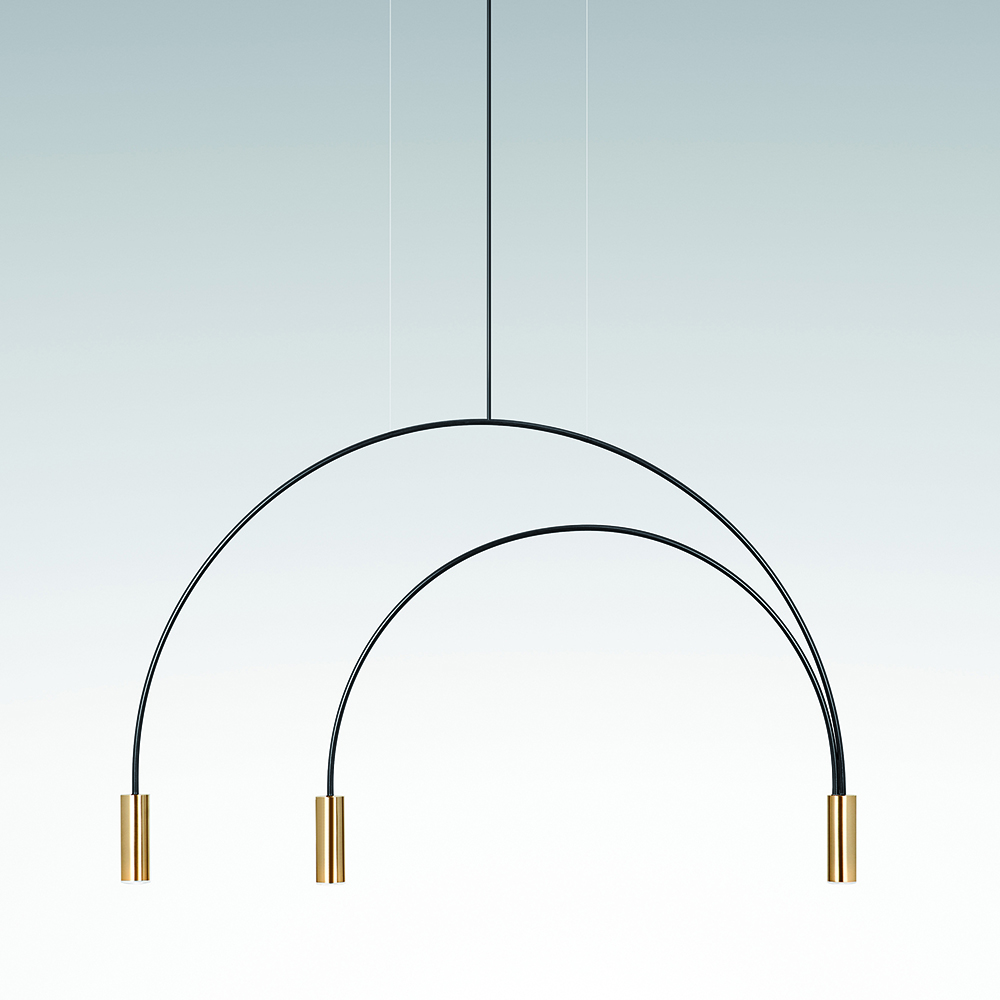 The Badri Residence - interior design by Cadence Architects - features the VOLTA composition above the dining table, a suspension light with integrated dimmable LED and adjustable height. The 2400 sq ft house is designed in a typical tight knit urban area. The goal was to create a space that was personal and intimate - a space that would encourage interaction among family and friends. A quick look at the color scheme and the furniture selection showcases the warmth that the client was looking for in this project. The lighting selection just brings it all together.
The VOLTA's subtle beauty truly shines in this project. Understated yet eye catching. Perfectly accentuates the different colors in the residence. The satin gold just seamlessly fits here. This VOLTA composition's unique design has the look that is large enough to be above a dining table - while still allowing for an open, inviting space. Instead of serving as a divider for the room, the arches bring the entire room together. Not an easy combination to pull off.
VOLTA by Nahtrang Studio.
Interior design by Cadence Architects.
Lighting design by Lumin Essence.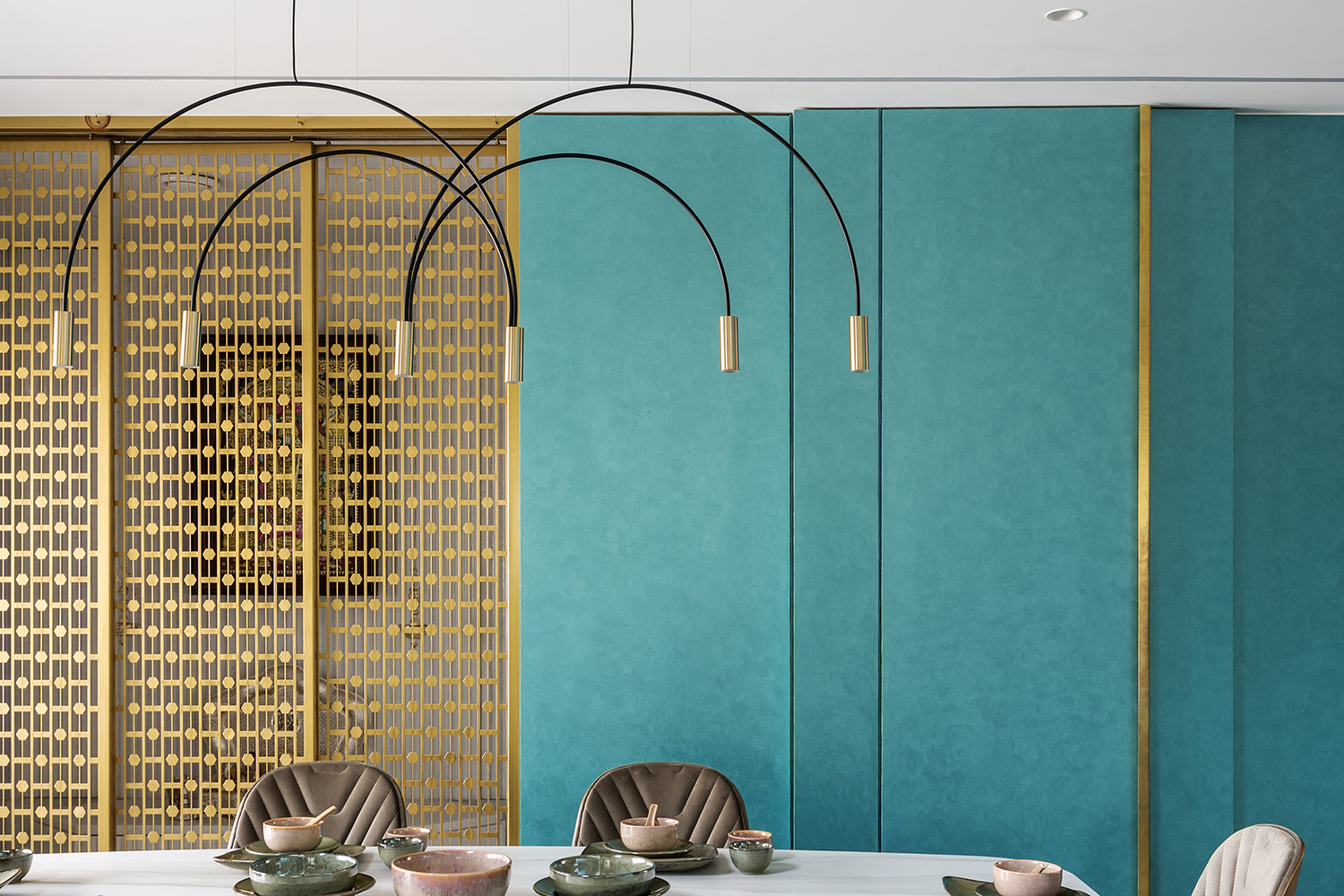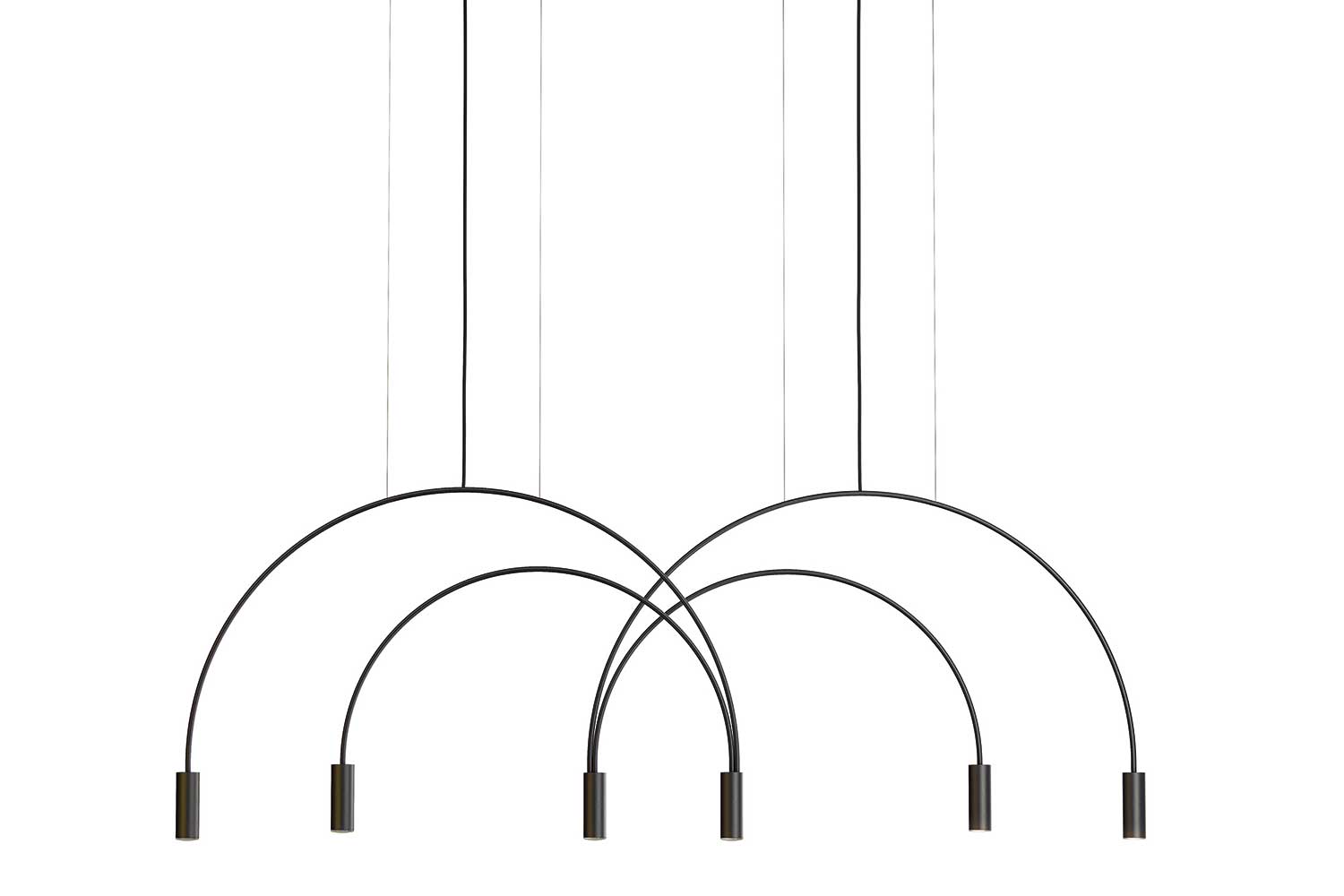 Projects