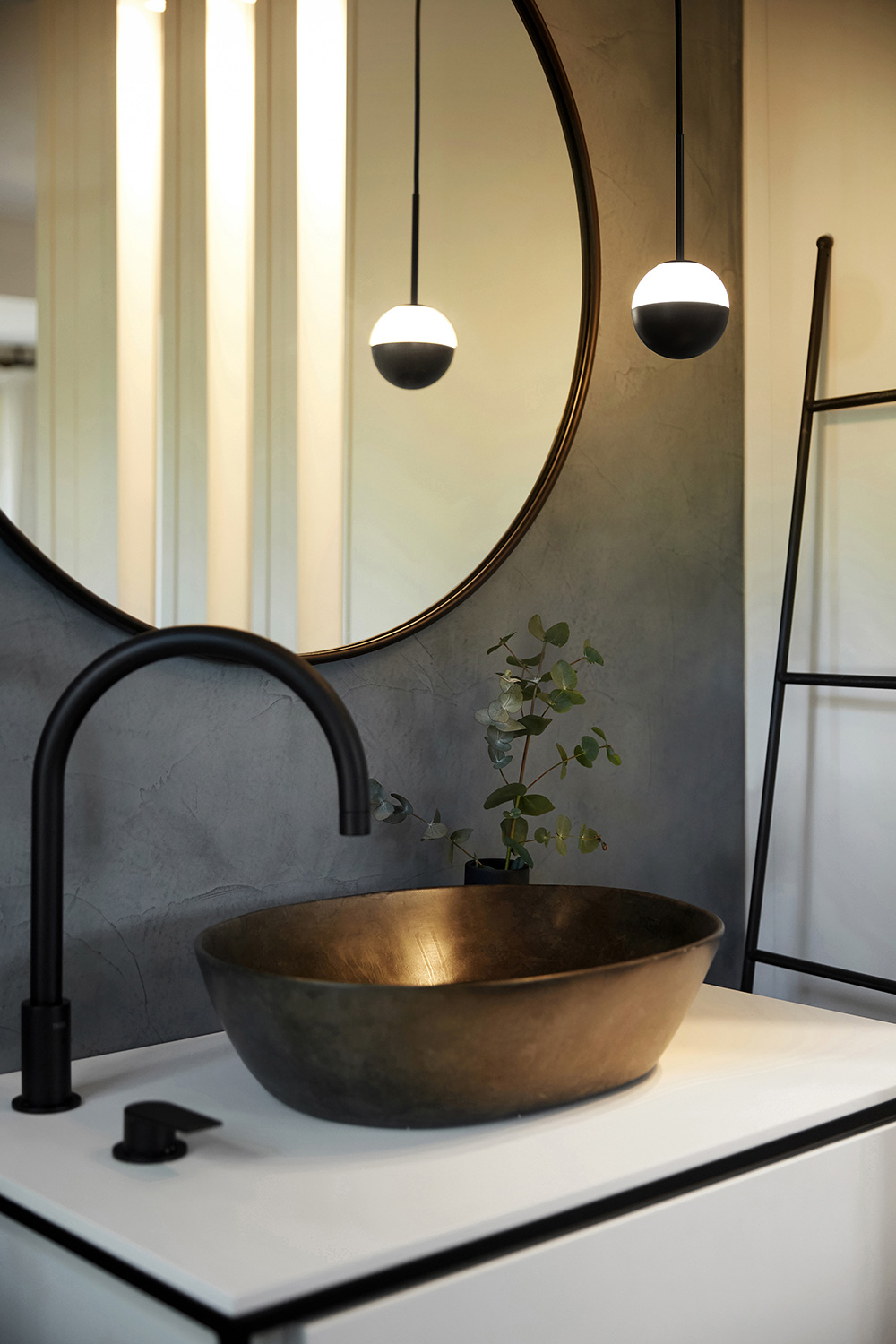 This renovation project designed by the Rosa Colet Interior Design Studio began with the search for a secondary residence for holidays. It was soon evident that the possibilities for reorganization and adaptation needed to respond to a new, more holistic form of living. Now, it is a light-filled house that flows freely, comfortably, calmly and with positive energy. Rosa Colet's Studio is known for believing in the power of the beauty and aesthetics, but always with a strategic vision and a reason to be. A work philosophy that has led her to create a house that invites you to stay and enjoy it in full.
A house for sharing
One of the main features of its layout is the visual connection that interlinks the spaces and the flow that this creates. The space does not come to an end in itself, but is always a prelude of the space to come, and the Estiluz collection helps to define the lighting effect.
All the lighting is round in shape, ranging from spheres, to circles and cones. On the stairs, the Eclipsi wall lights welcome you and accompany you to the upper floor, which almost appears to be framed. In the dining room, the Morse suspension helps to direct the light to specific points that require special attention, achieving a more focused light in the dining area. In the bathrooms, a suspended globe light from the Alfi model was chosen, providing a perfect balance with the round mirrors. The house has three bathrooms and a rest room, all of which have their own personality. You will find the Canut wall light on the headboards. This is a very special piece, as it offers an indirect light and a reading light. Redarding the decorative lighting, the Cyls collection was chosen for the table and the reading area by the fireplace. The simplicity of the lines makes of it the best combination.
This project has become a home, not just for those who live there, but also for everyone who visits.
Bedside table: Sillería Vergés
Chimney armchair: BD Barcelona Design
Dining chairs: Ondarreta
Rug: Barcelona Rugs
Fabrics: Mikmax
Kitchen: Bulthaup
Bathroom: BathCo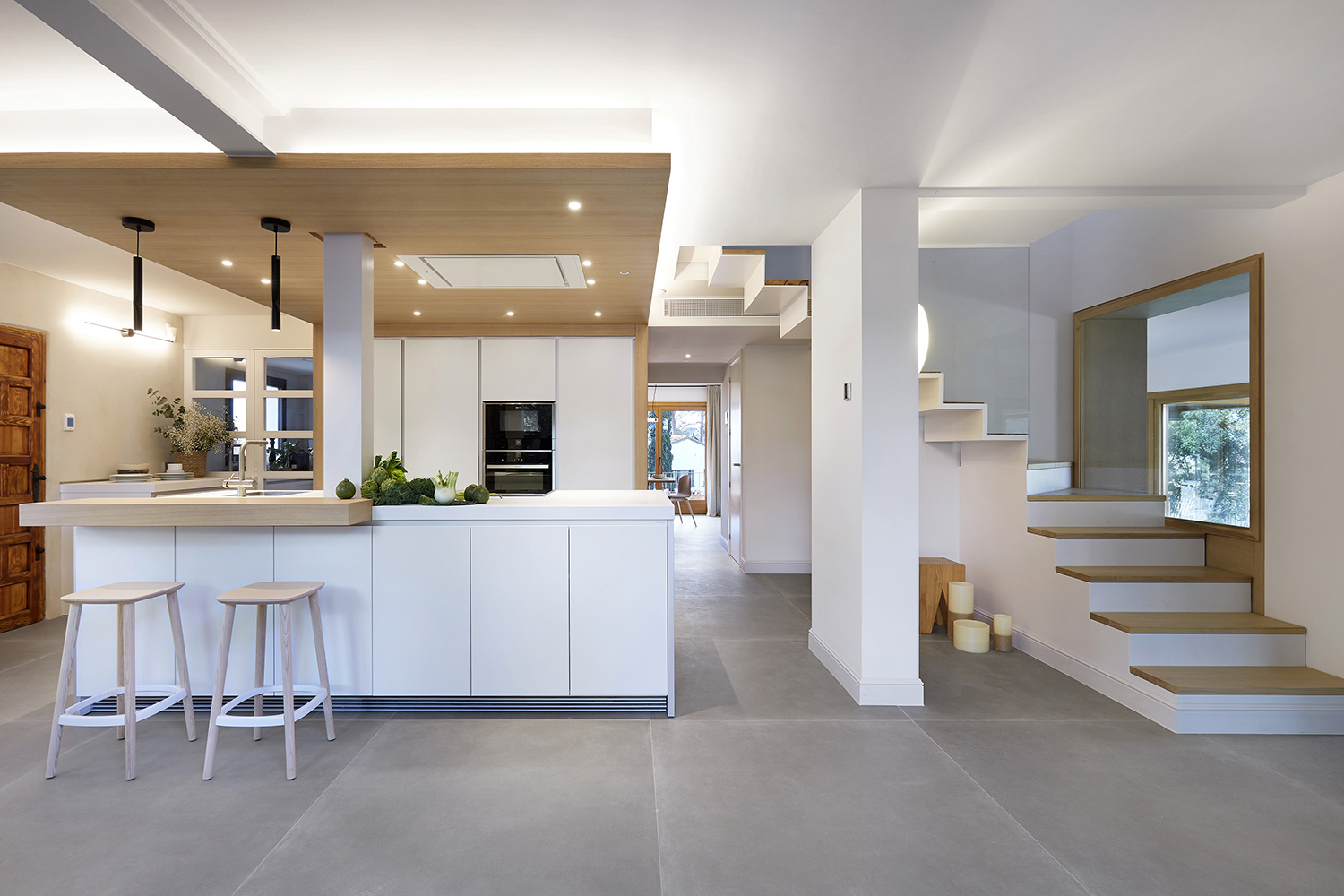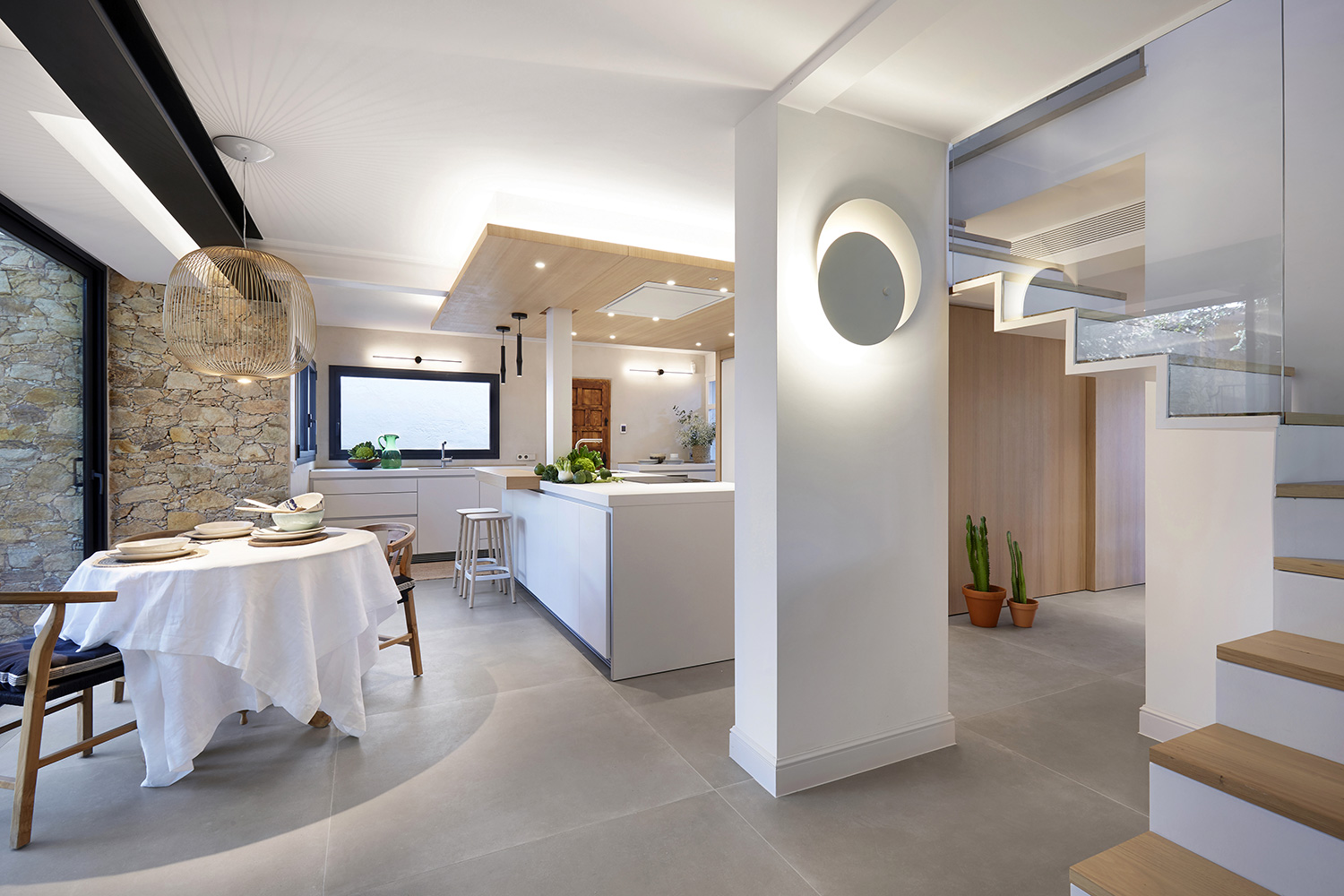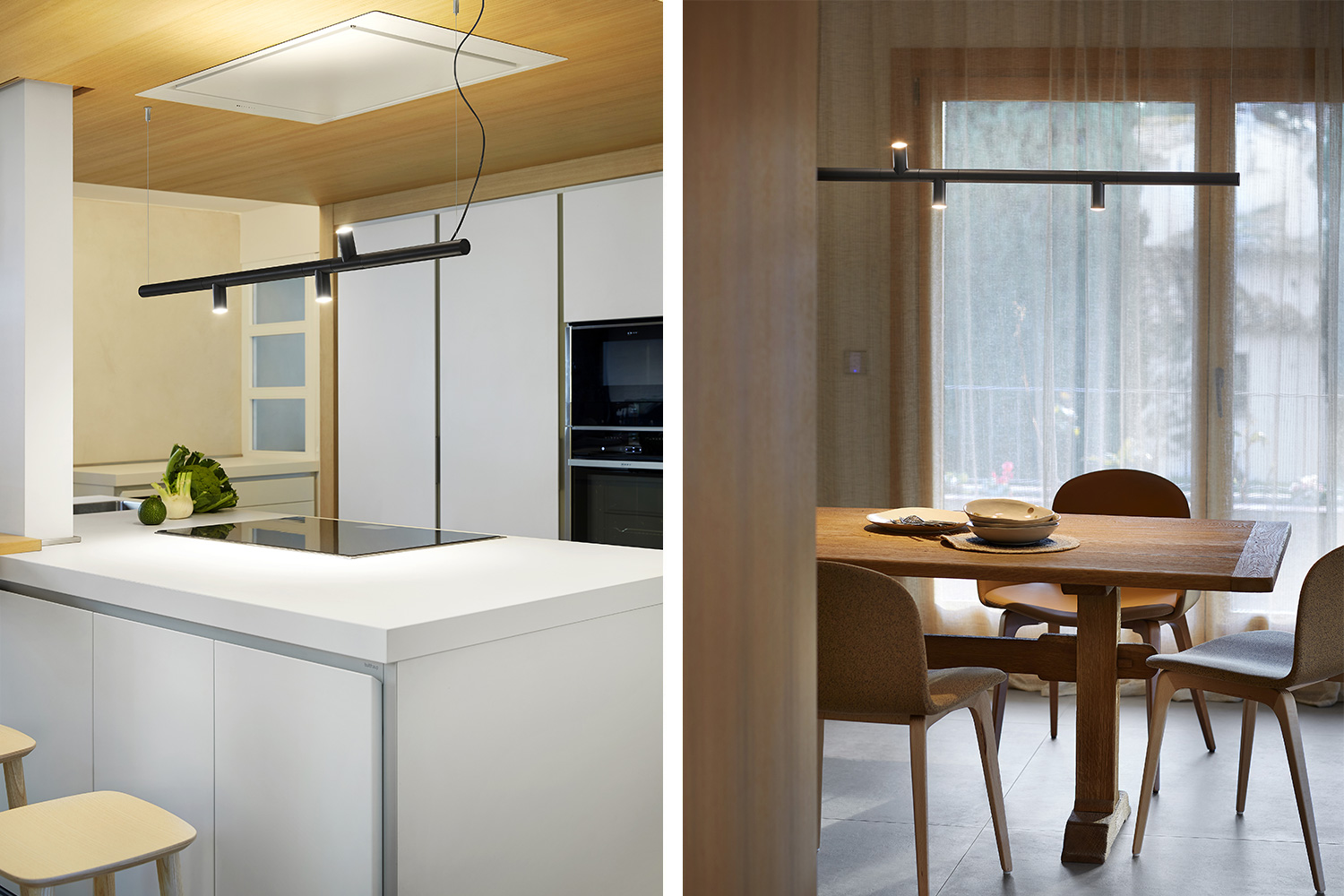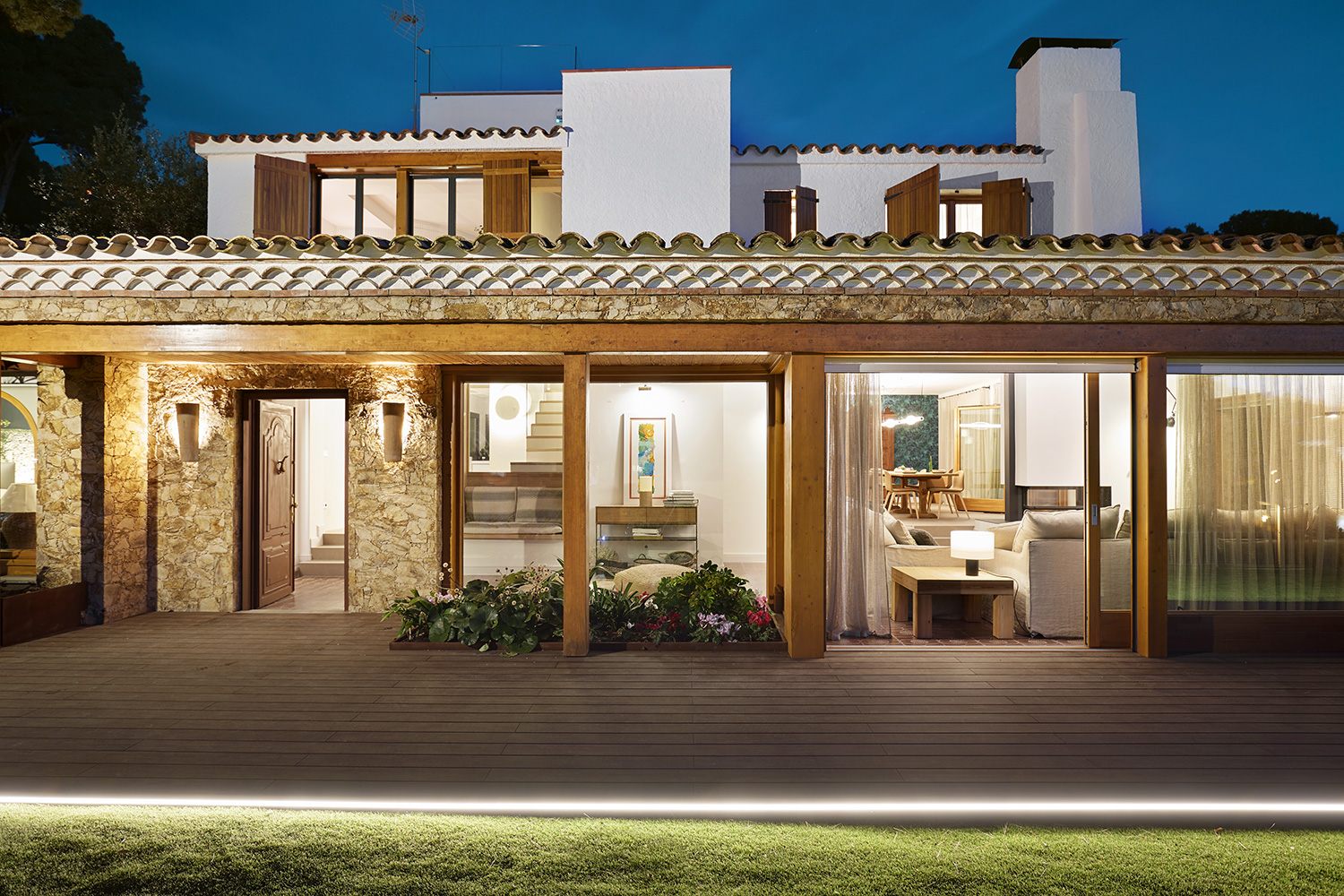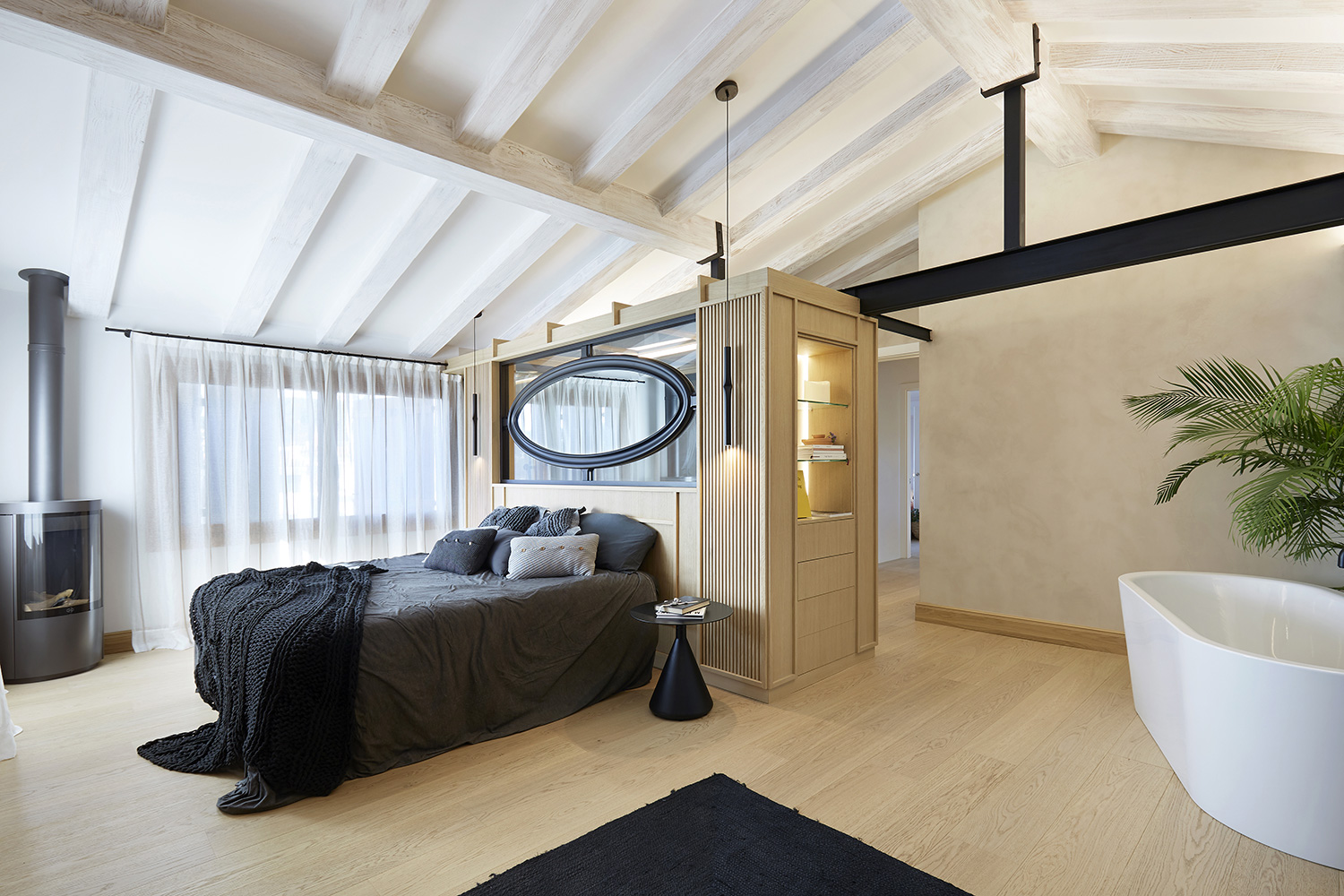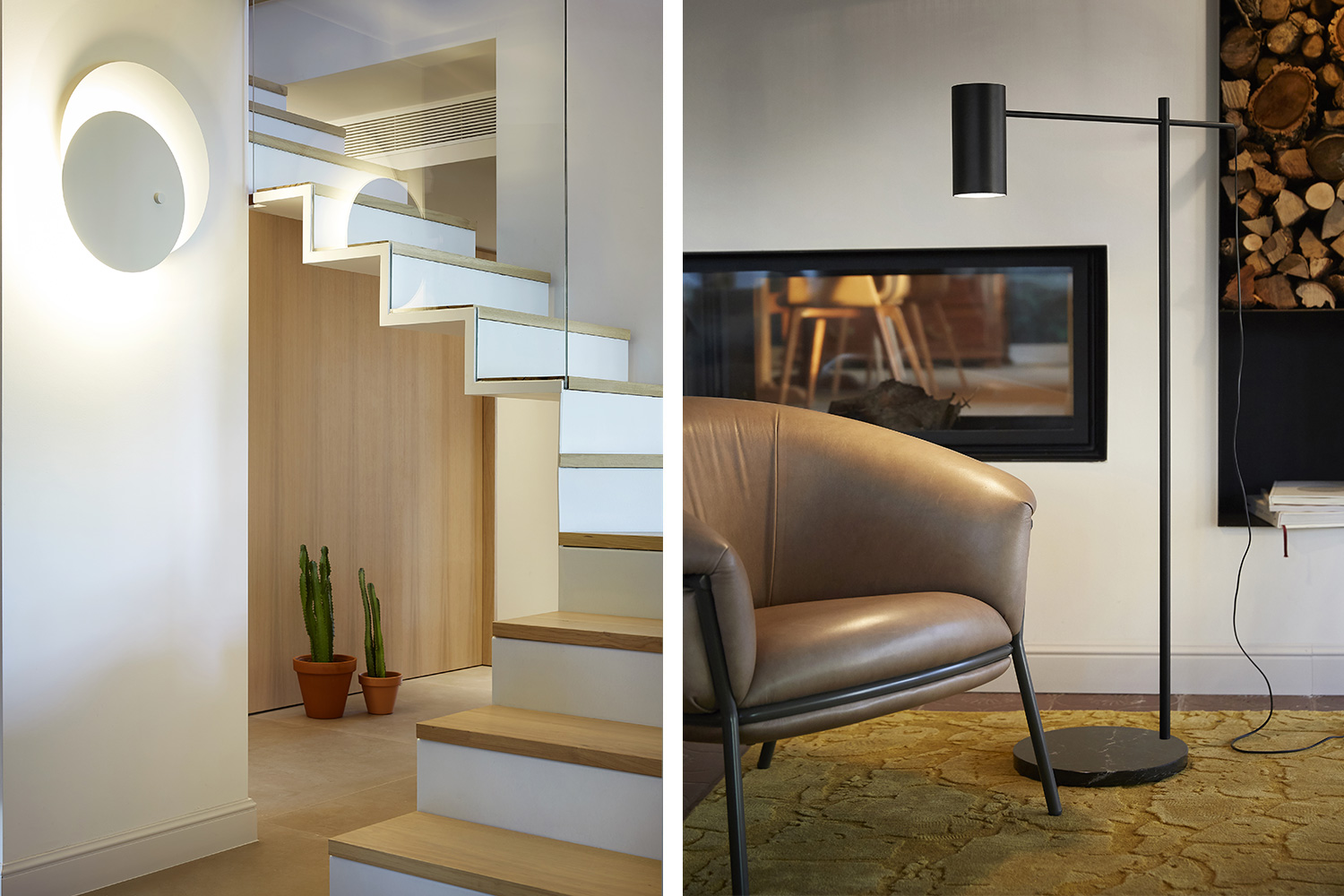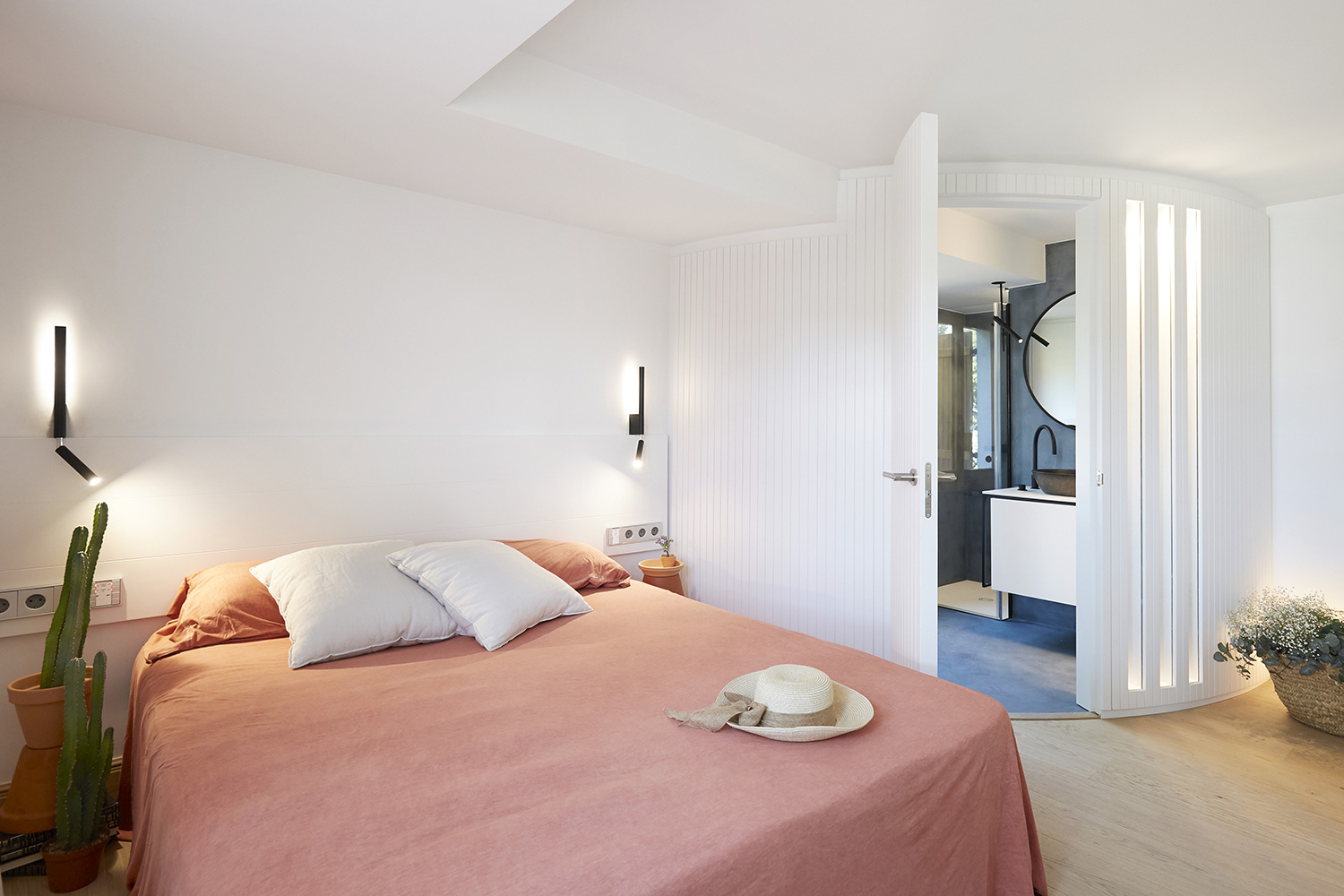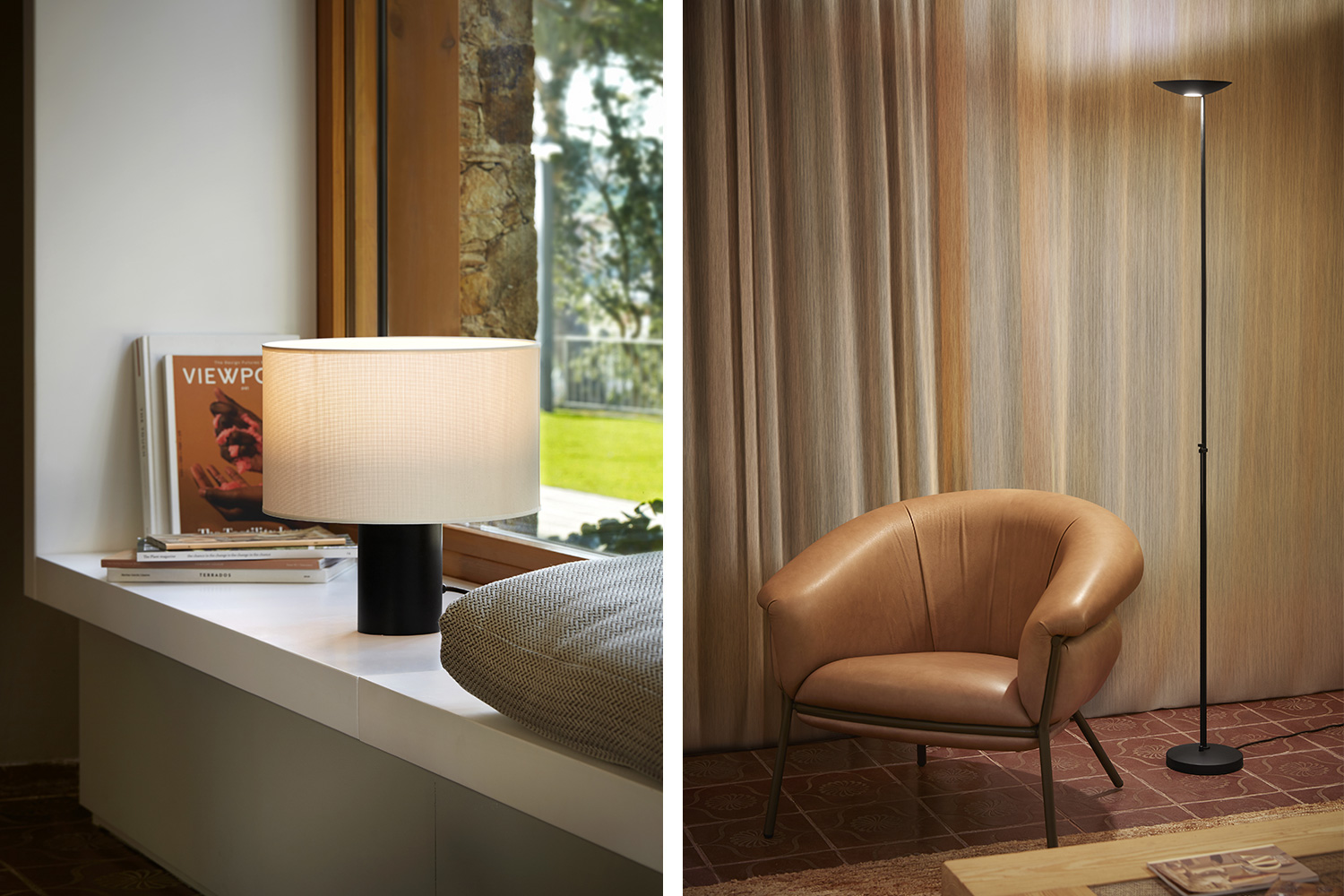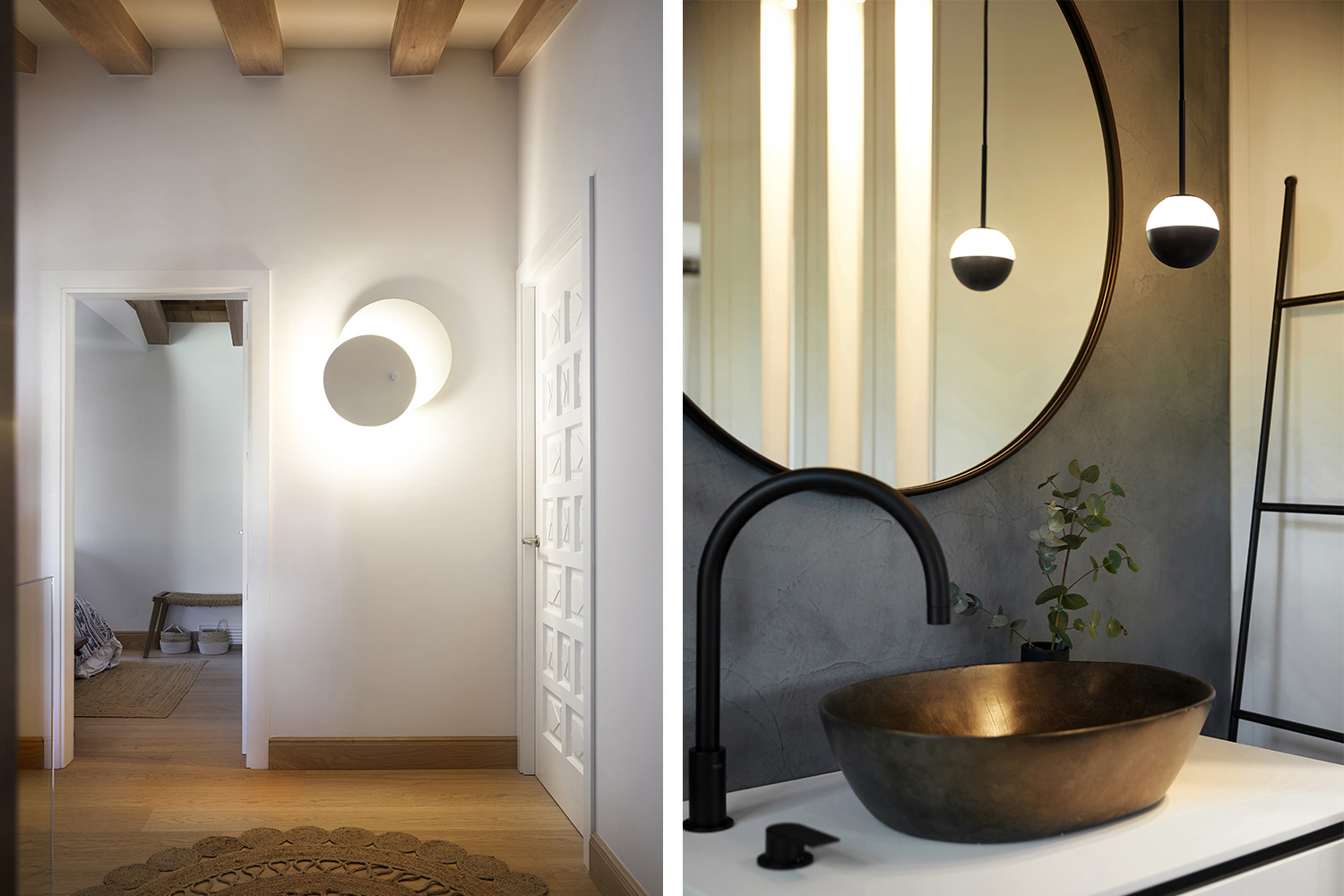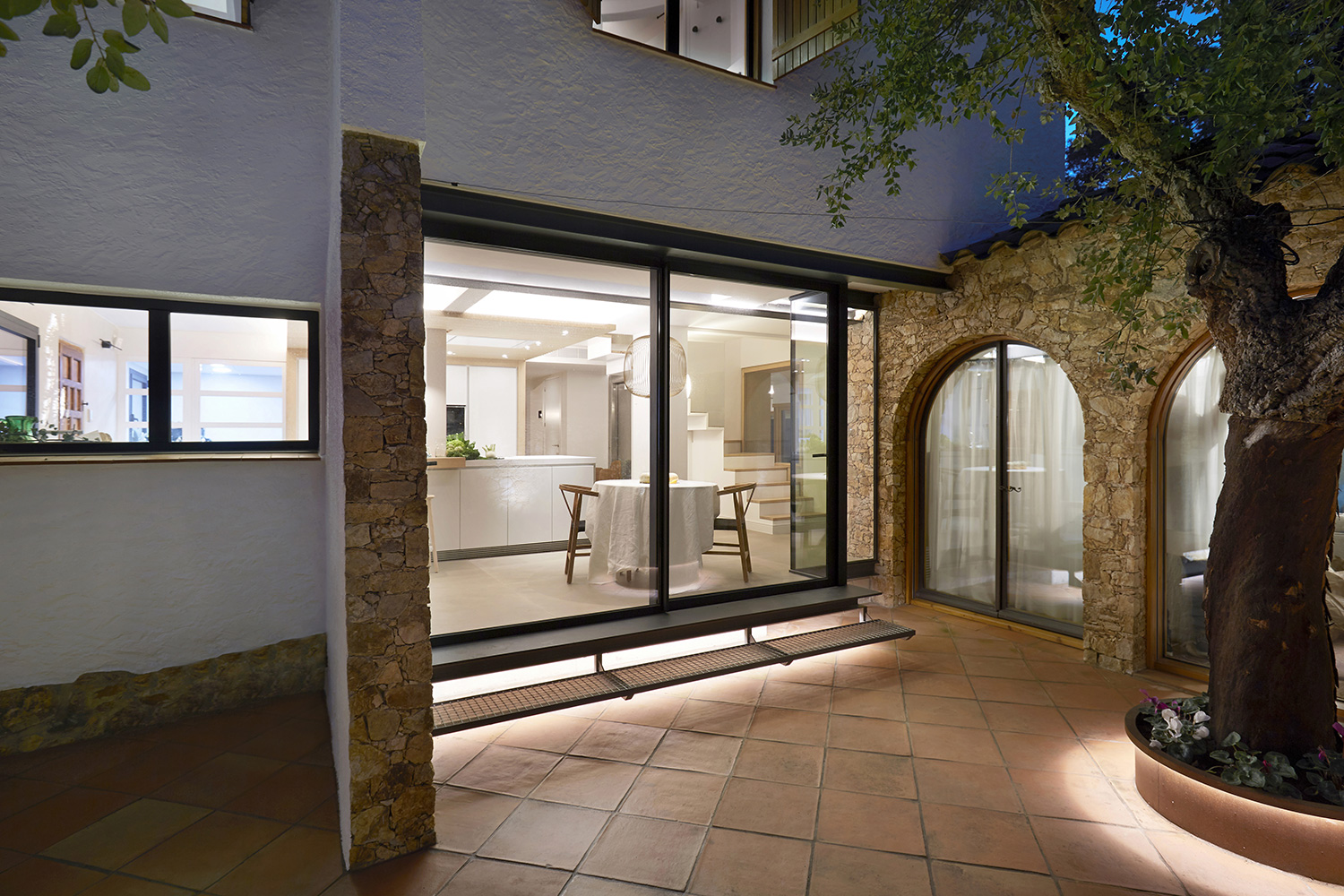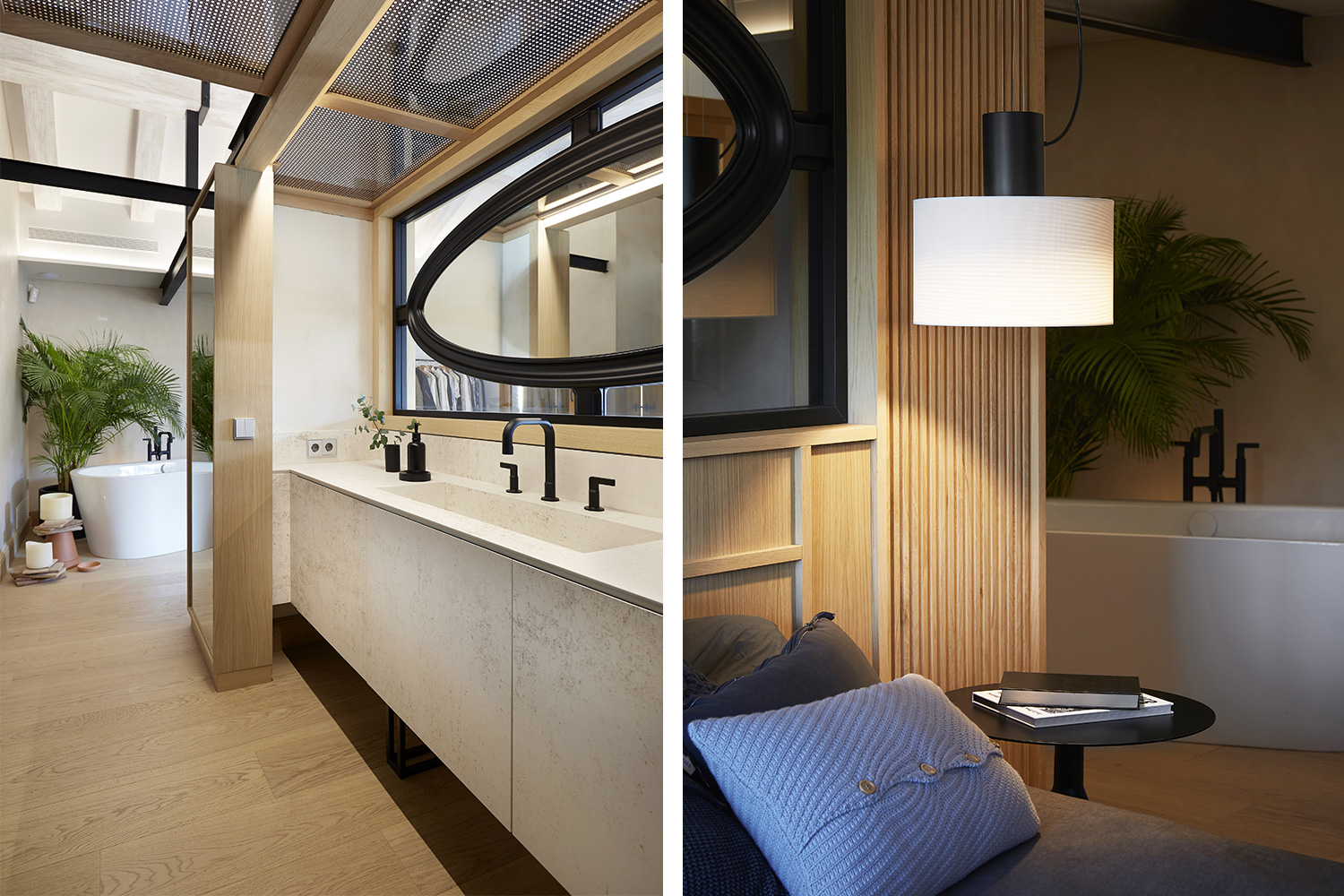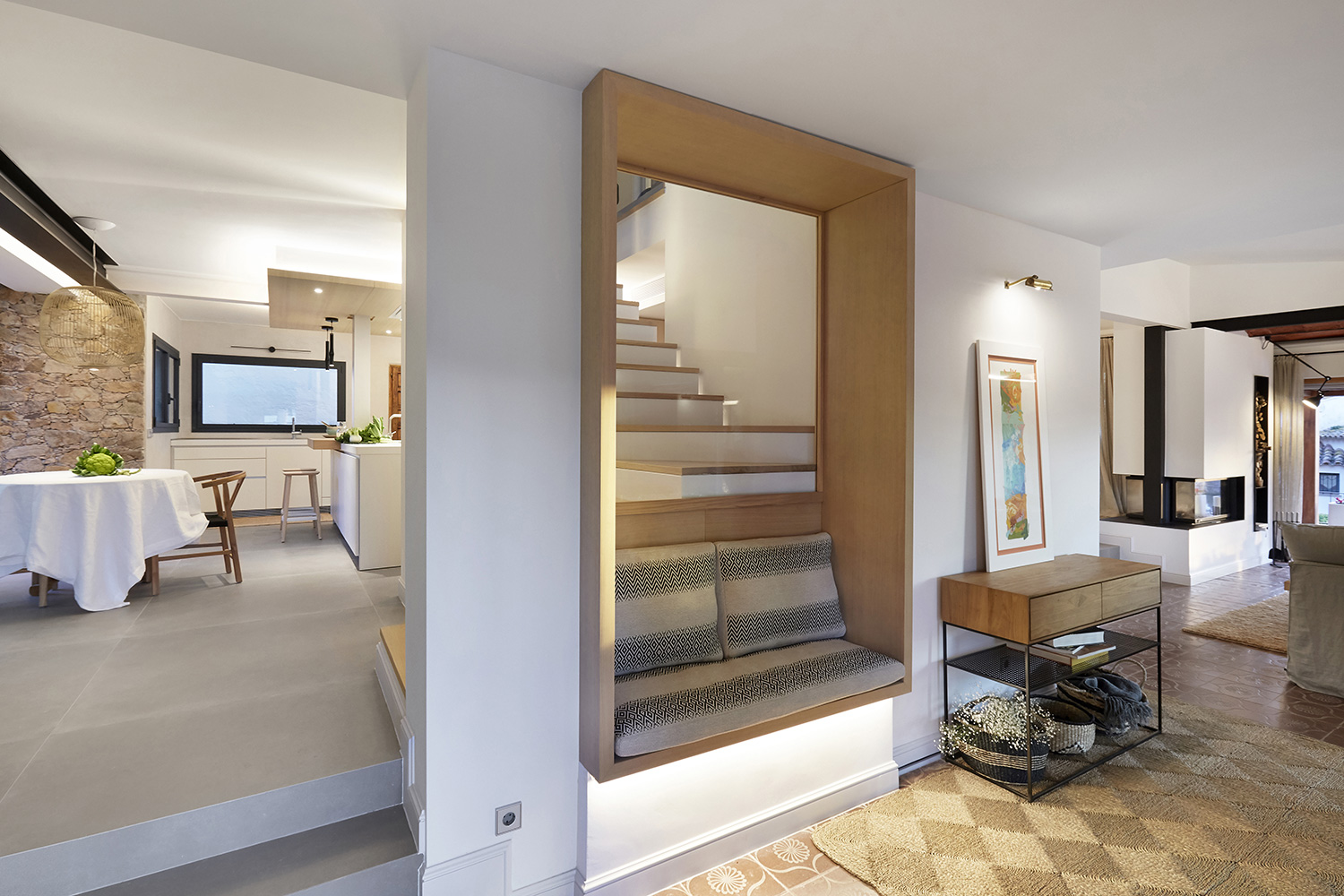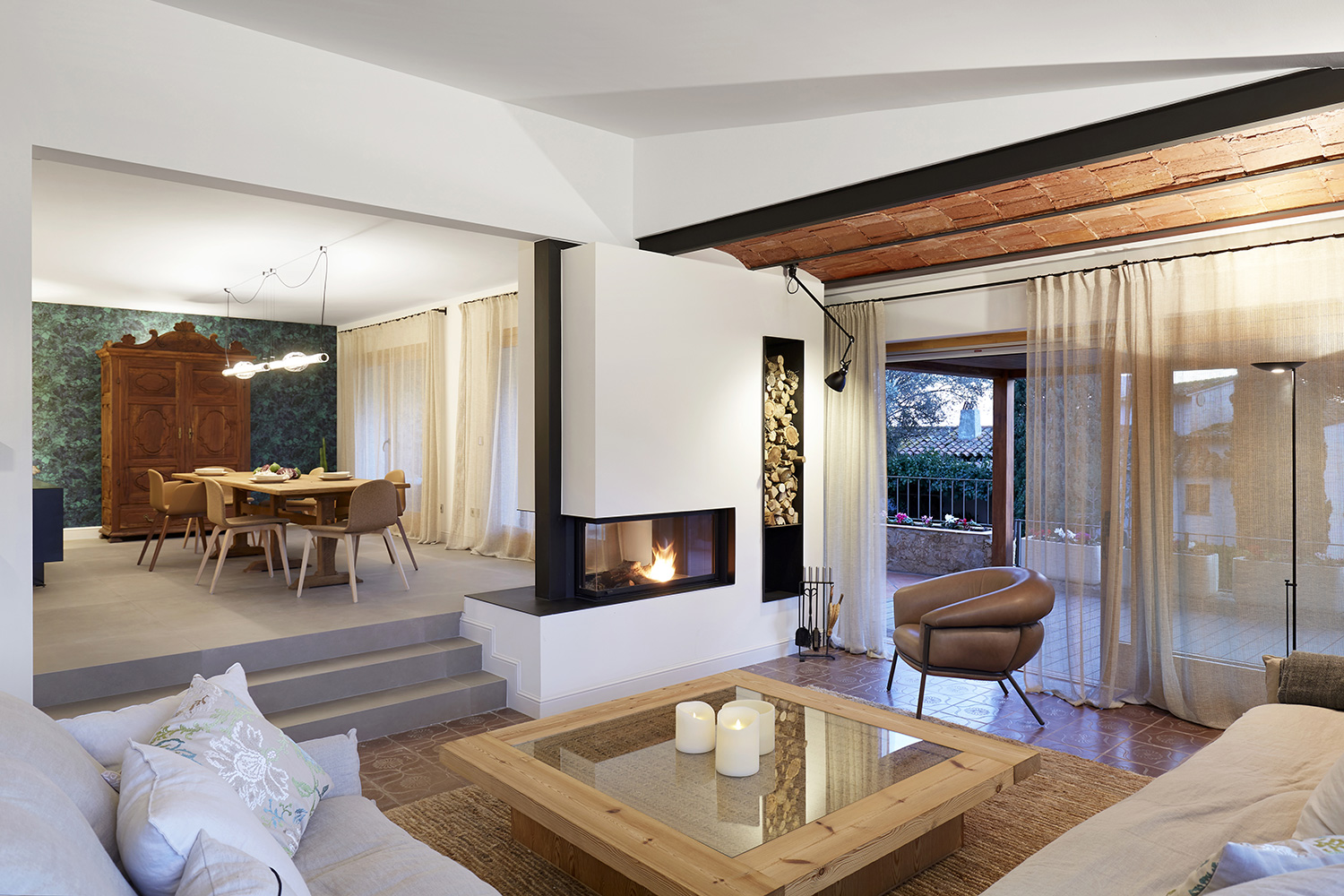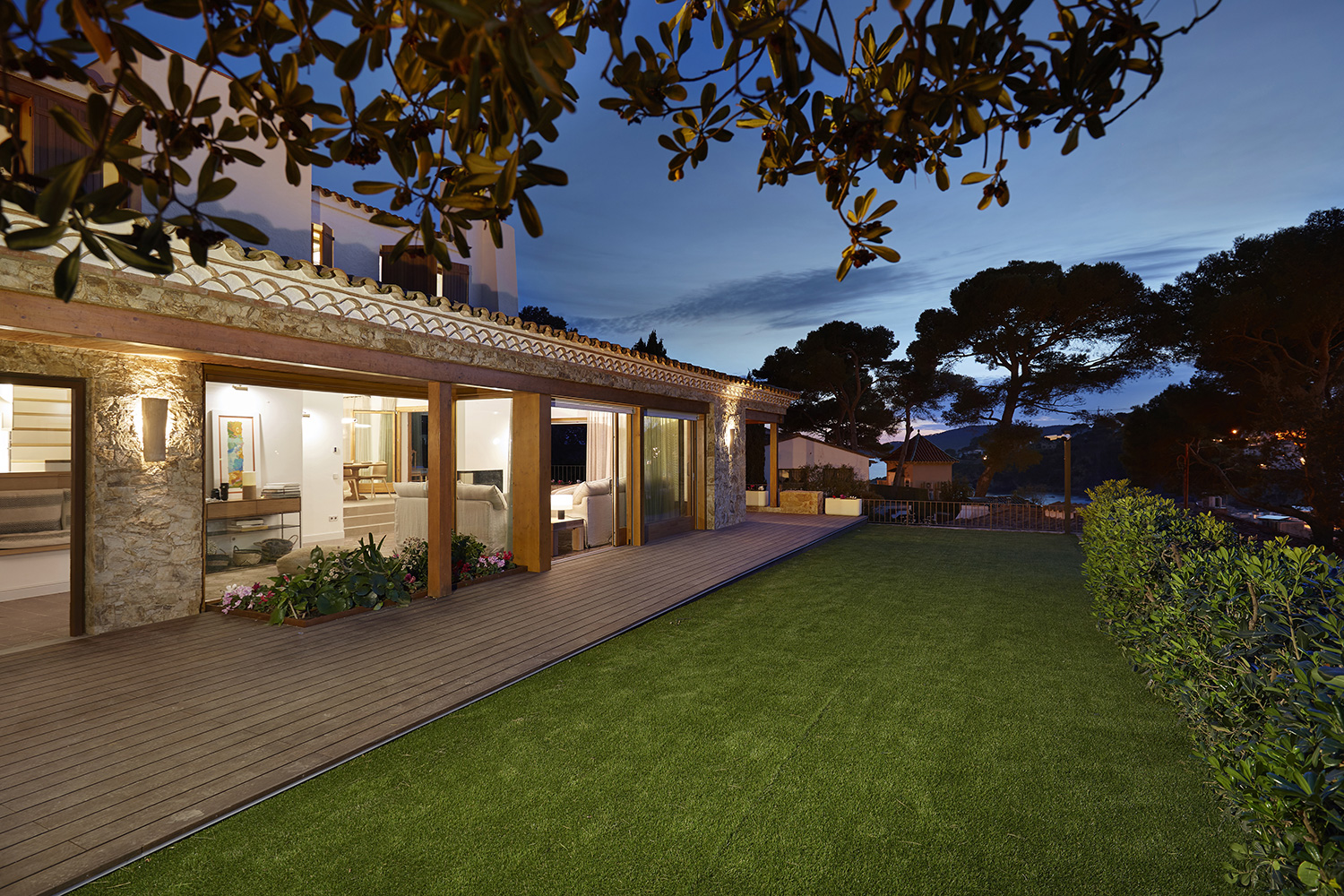 Projects