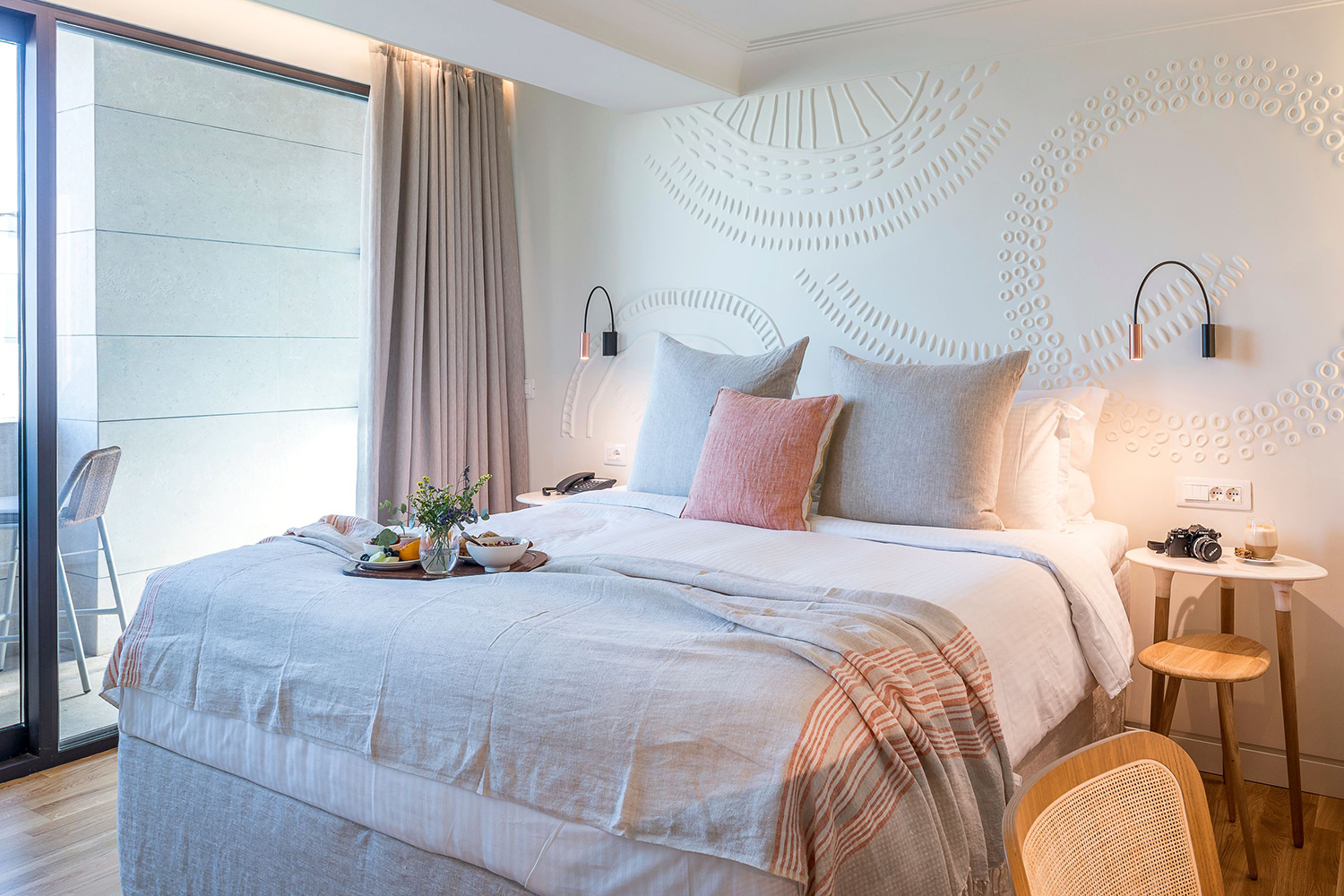 Niche Hotel is placed in the hearth of Athens and it is inspired by the characteristic antique aesthetic of the Greek heritage. In the whole hotel a special decoration meets the minimalistic luxury of the rooms.
Our Volta collection is present in a wide variety of spaces. 33 rooms and 4 suites where we can find the Volta wall light placed next to the the king size bed, together with the Volta table lamp on the desk. Moreover, an impressive Volta composition welcomes guests in the lobby and multiple single Volta suspensions are hanging along the dining room.
The earth-toned colors are complemented by Volta's copper shades and Asana's decorative stem. Custom lamps that contribute to a decor full of ancient Greek influences.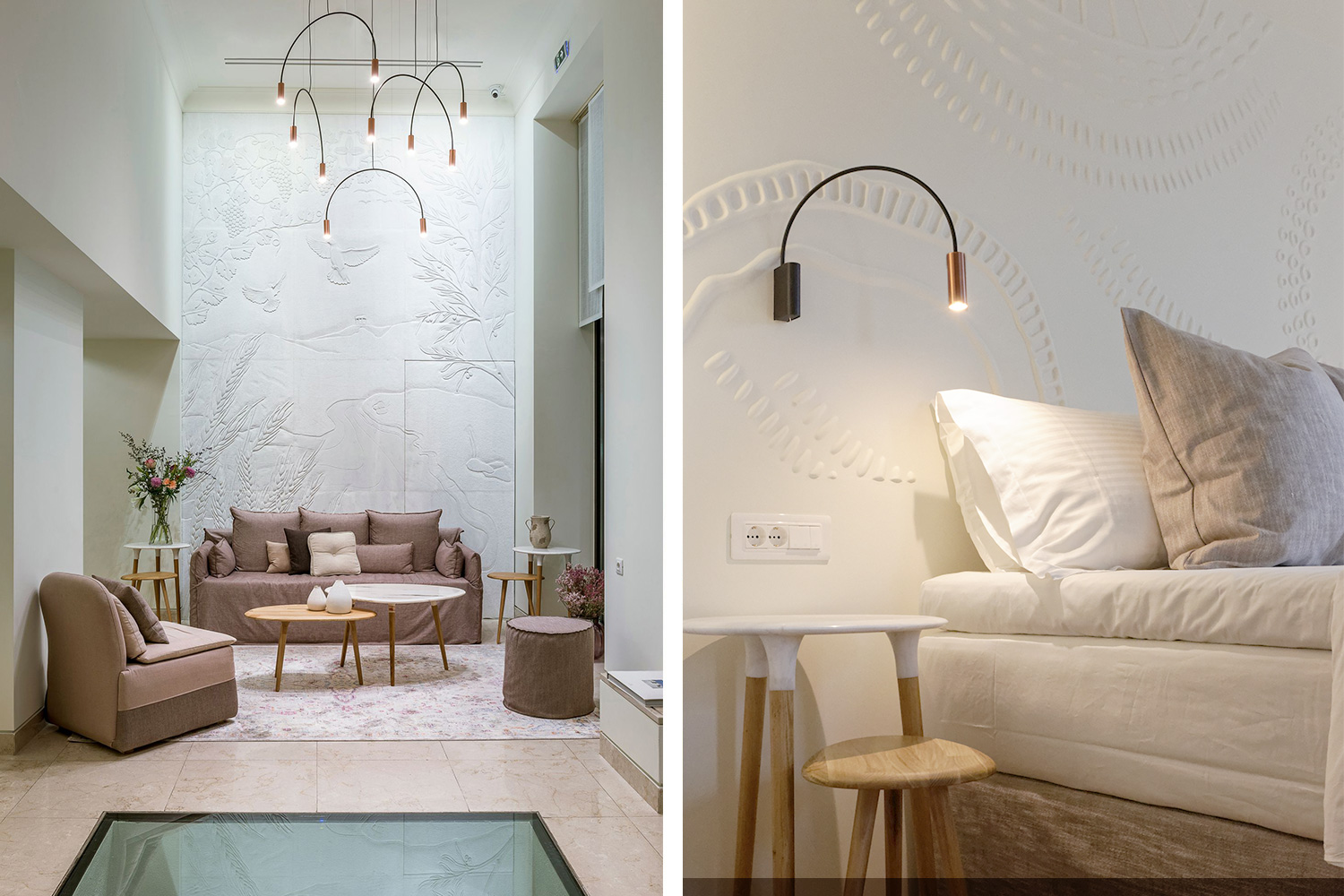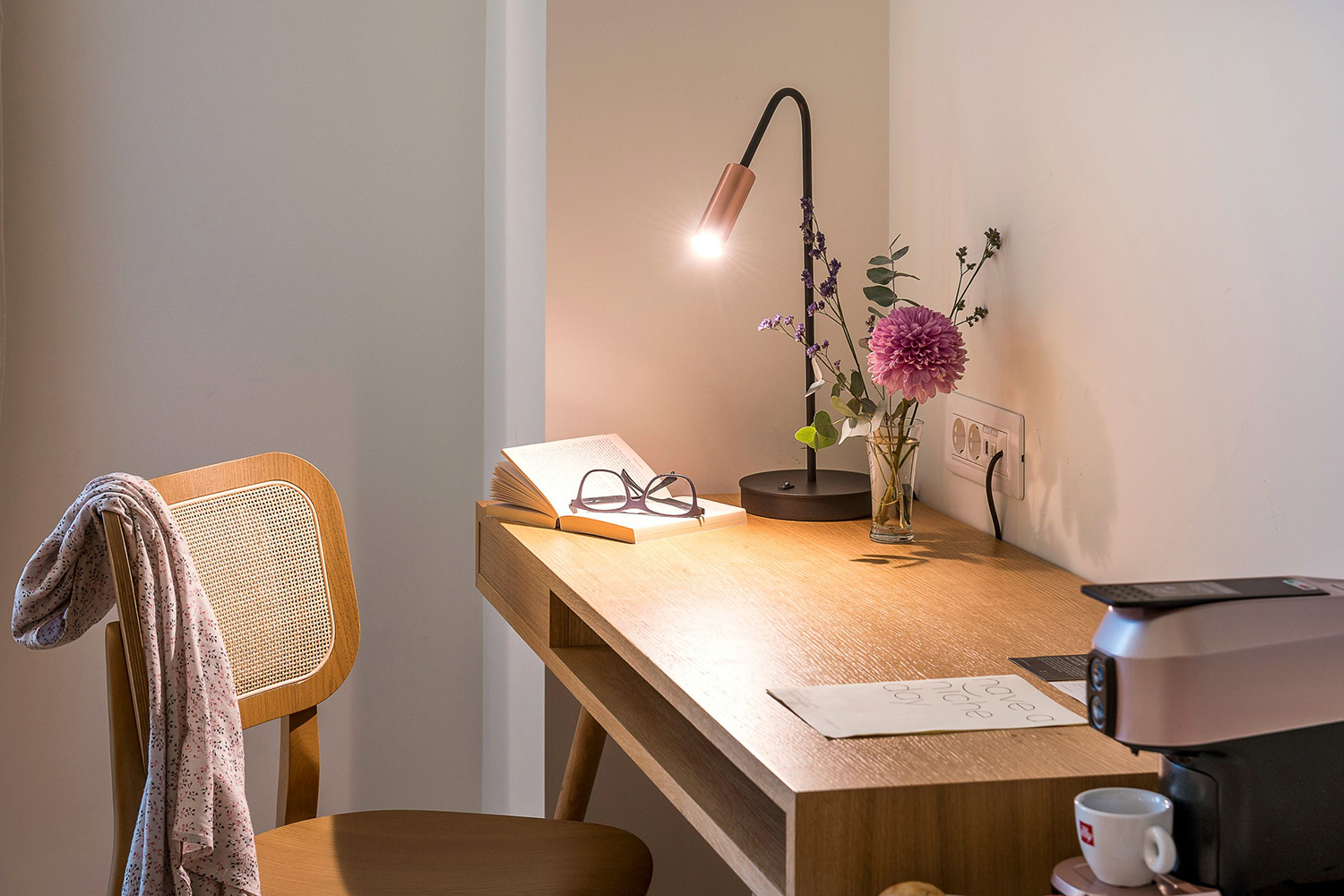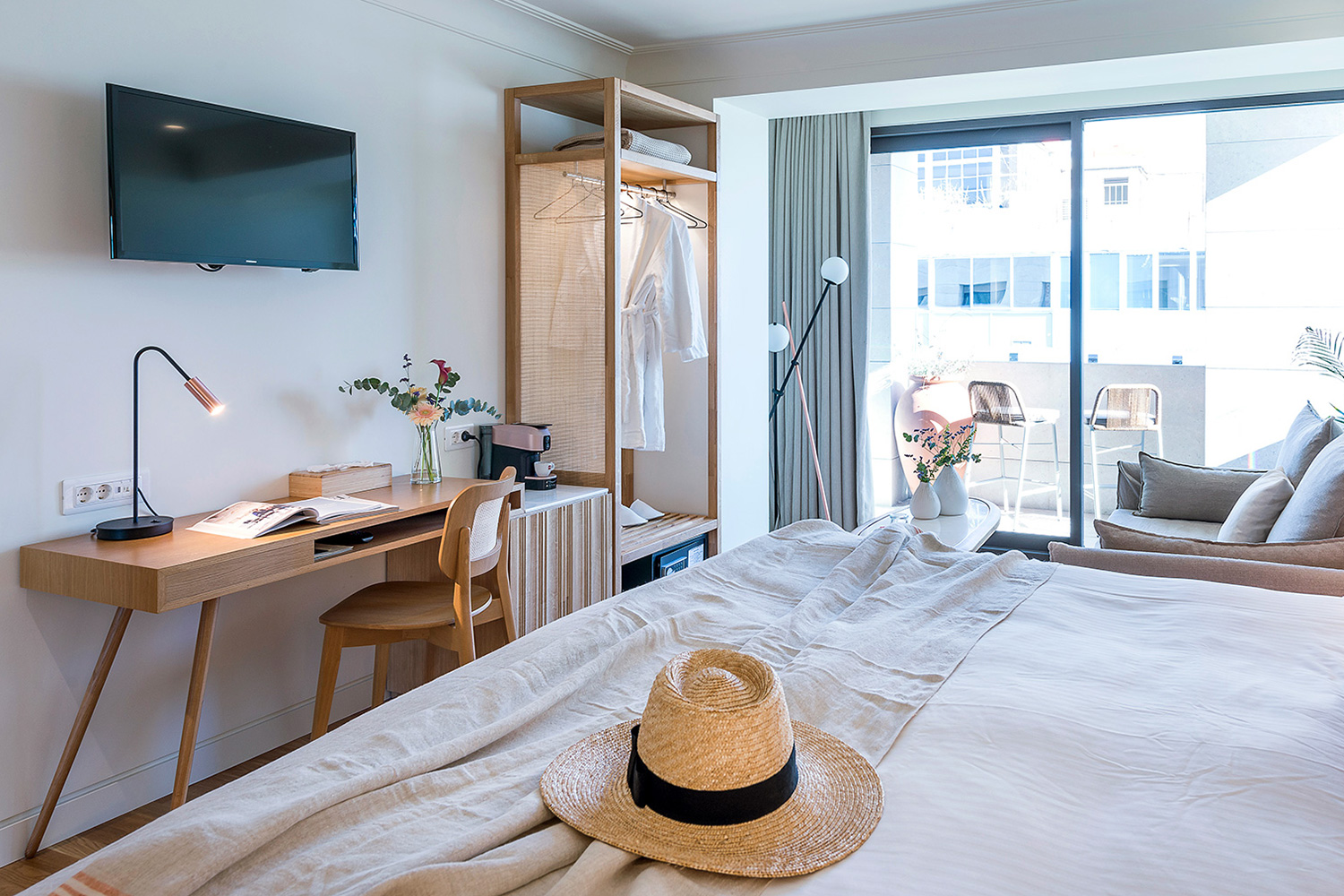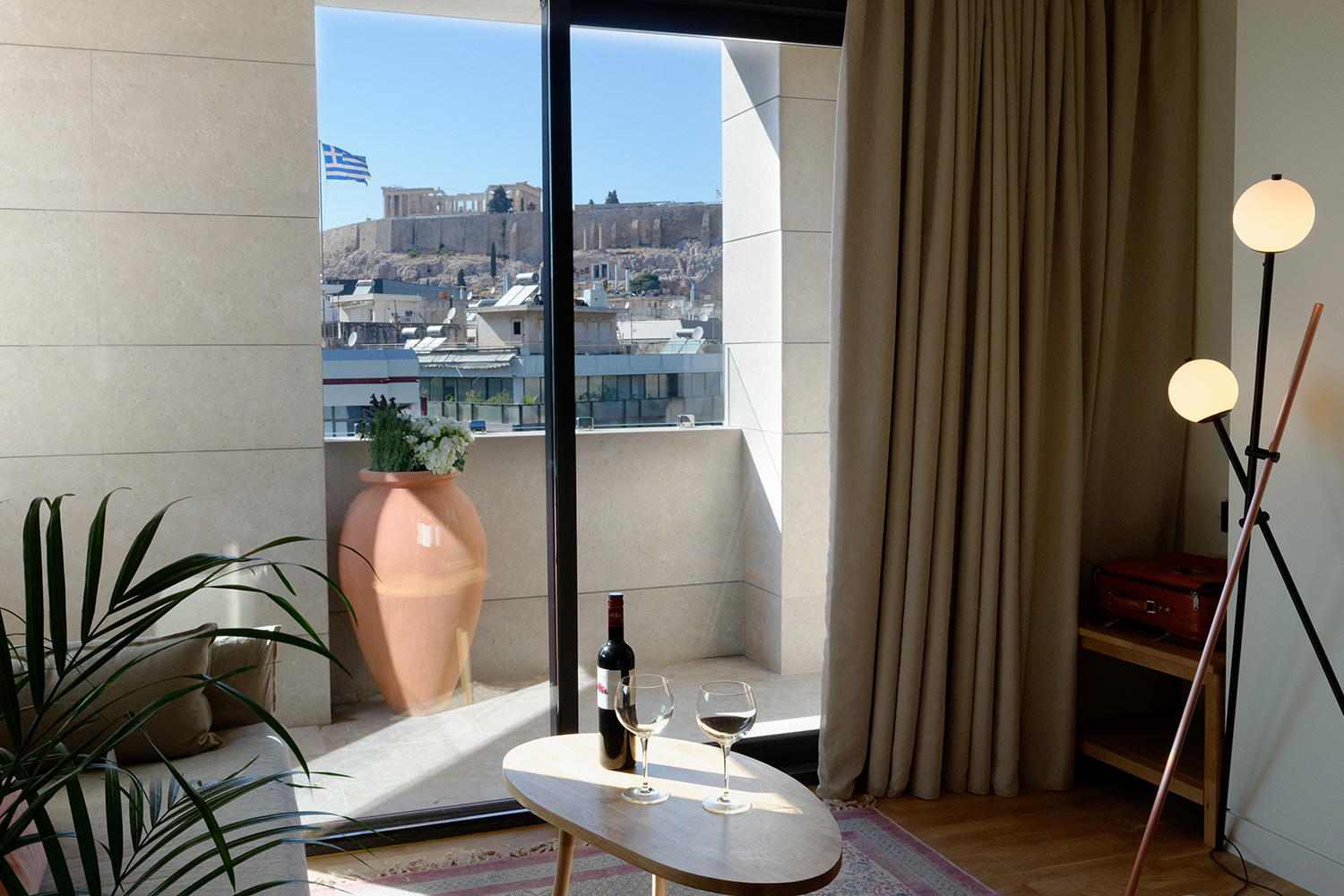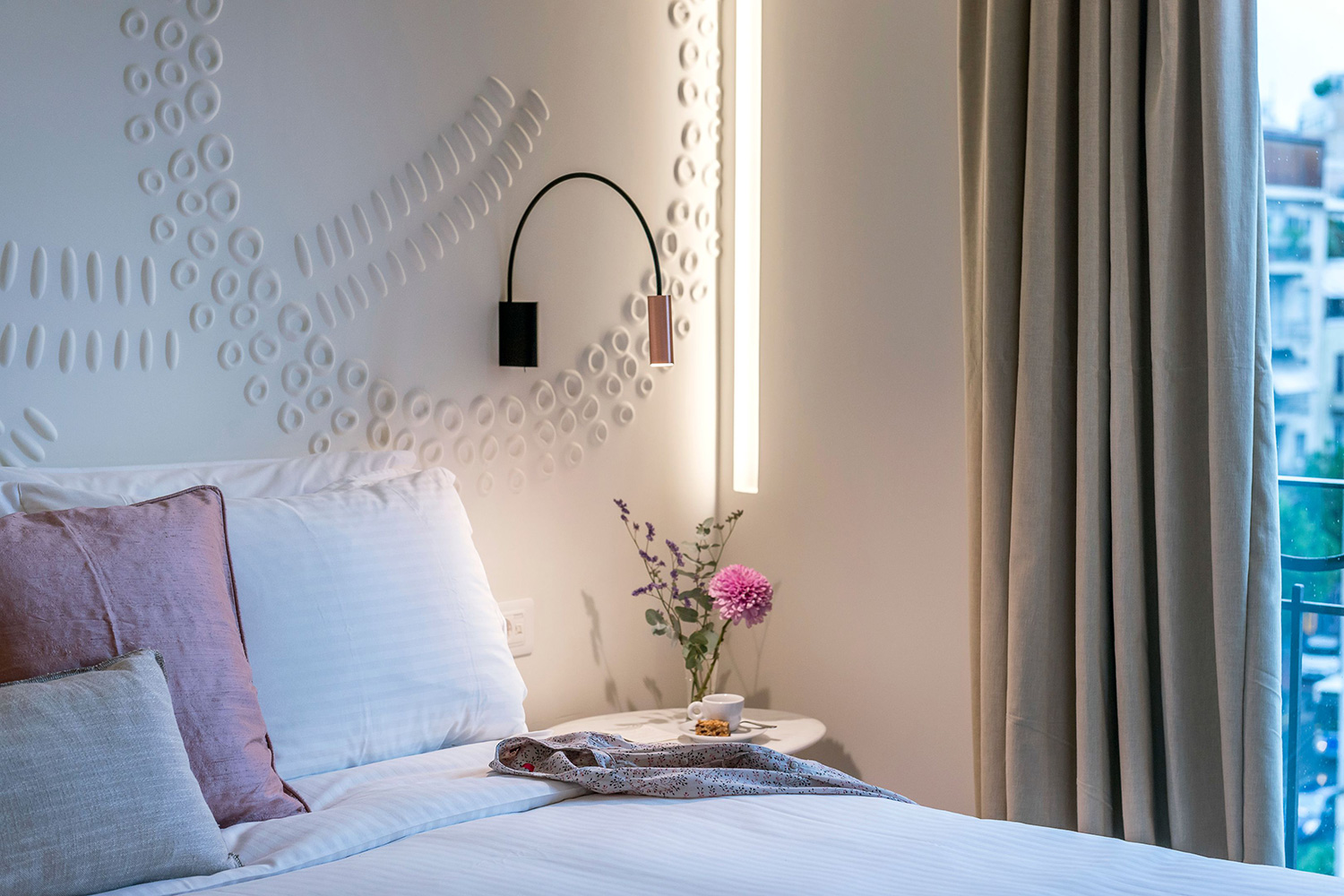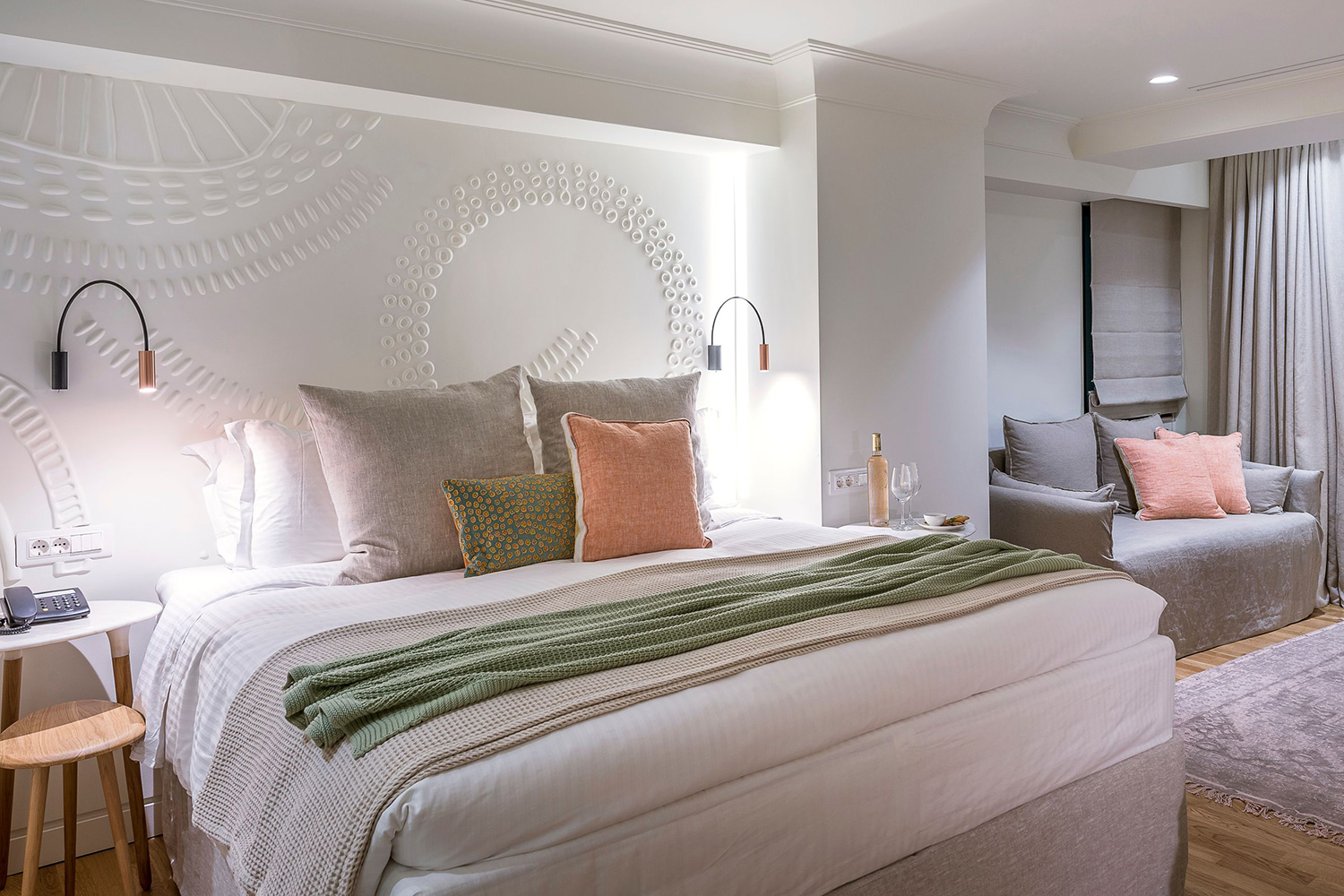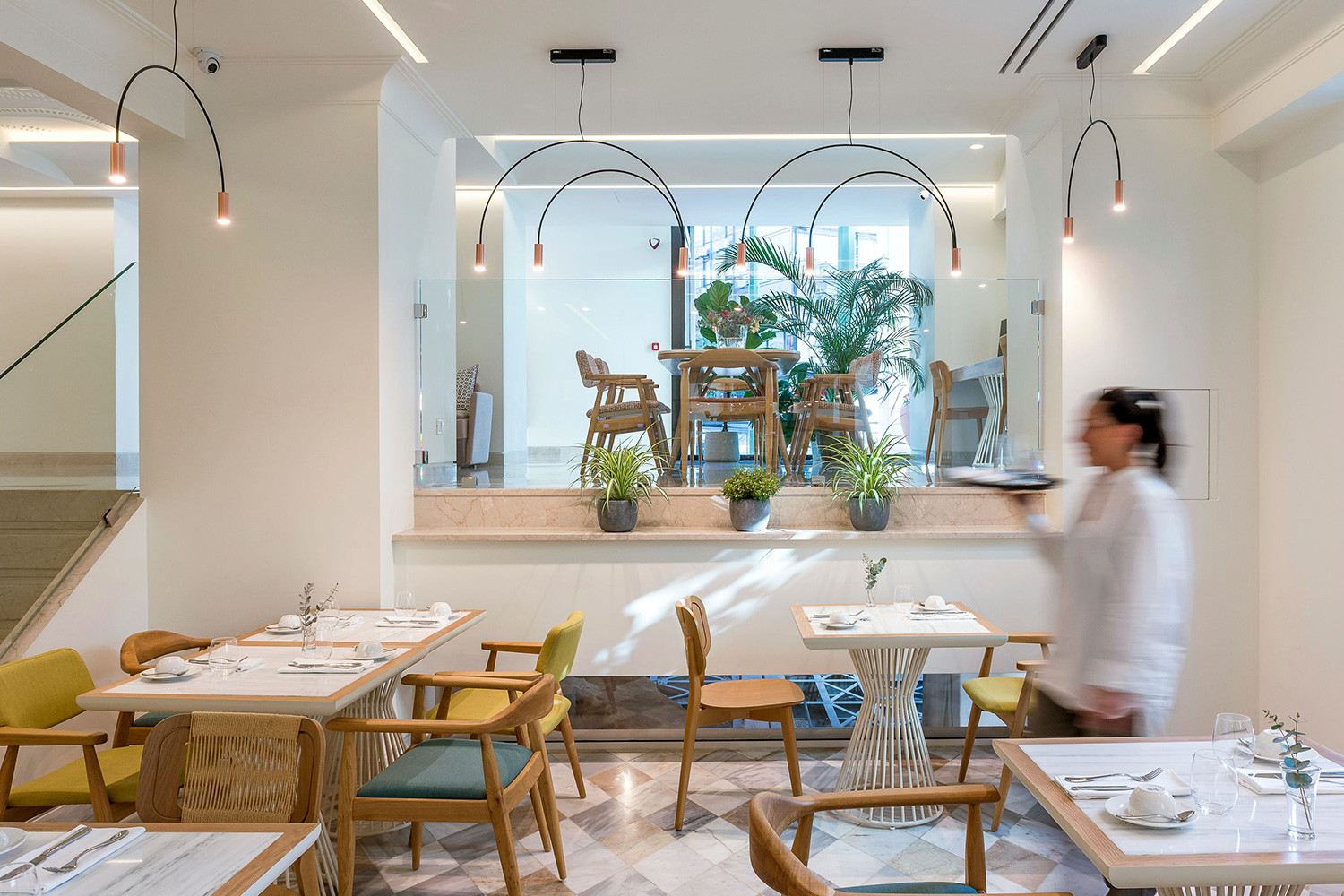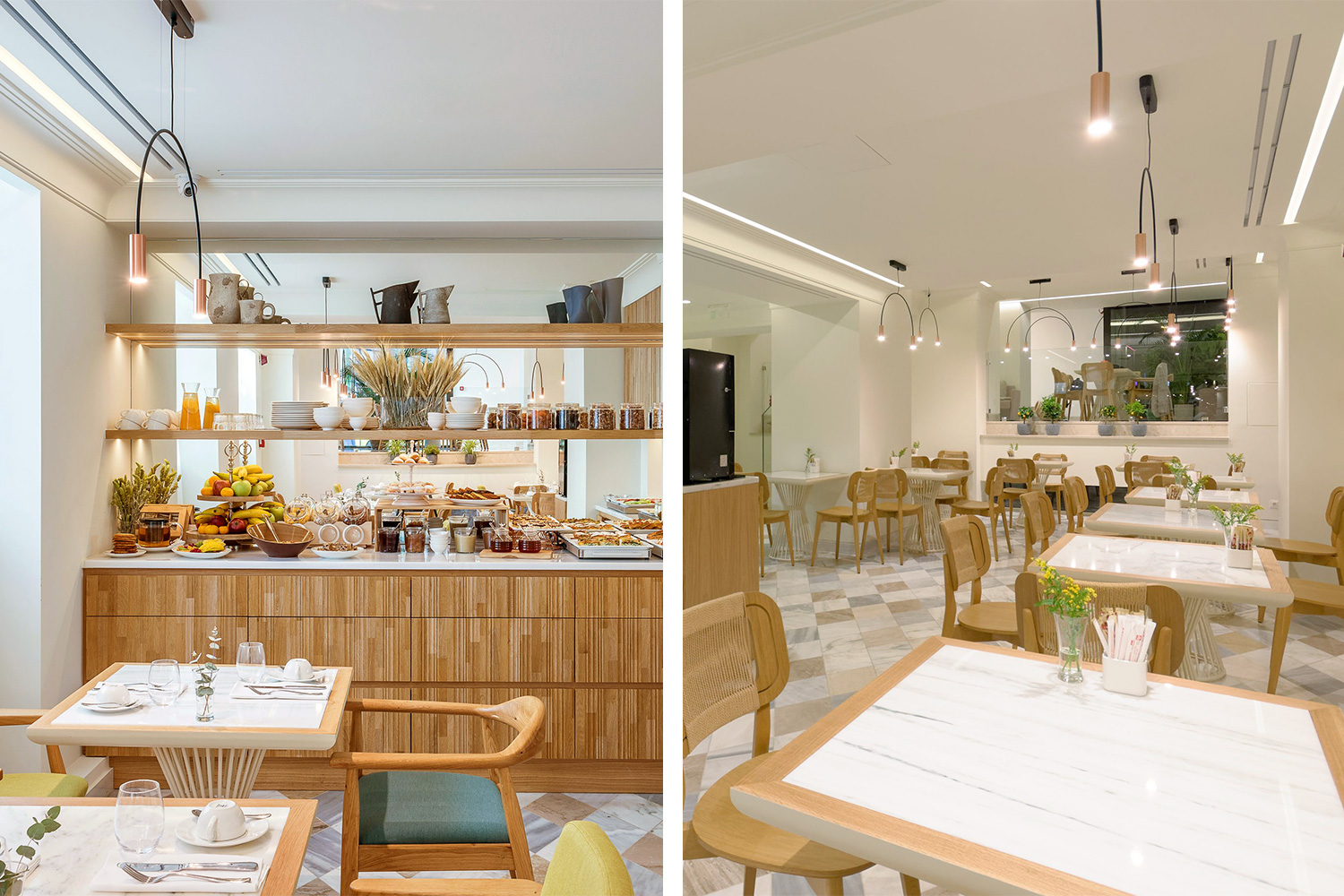 Projects