Private apartment, Israel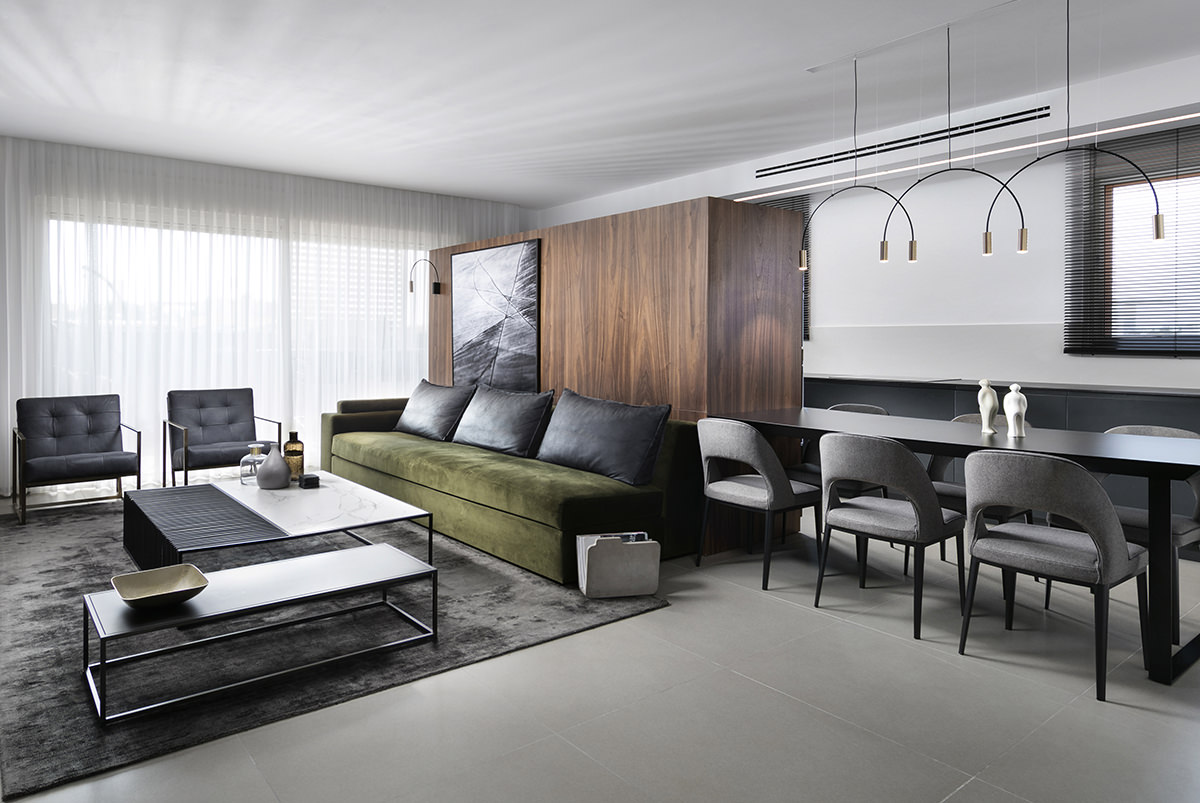 Estiluz arched-jewel design products have been chosen for The Erez Hyatt Studio to give a touch of delightful warmth in this private apartment in Herzliya, Israel.
Suspension and wall VOLTA are placed on the ceiling of the dining area and on the partition wall. The brass and the black colour found both in the lighting fixtures and the living room armchairs suggest a recurring colour scheme.
The Erez Hyatt studio specializes in designing residential, luxury apartments, offices and commercial space. They value and focus on minimalist and functional creation, based on a very comple and precise design. Designing space is an art to them, always aspire to leave a distinct imprint and nothing else.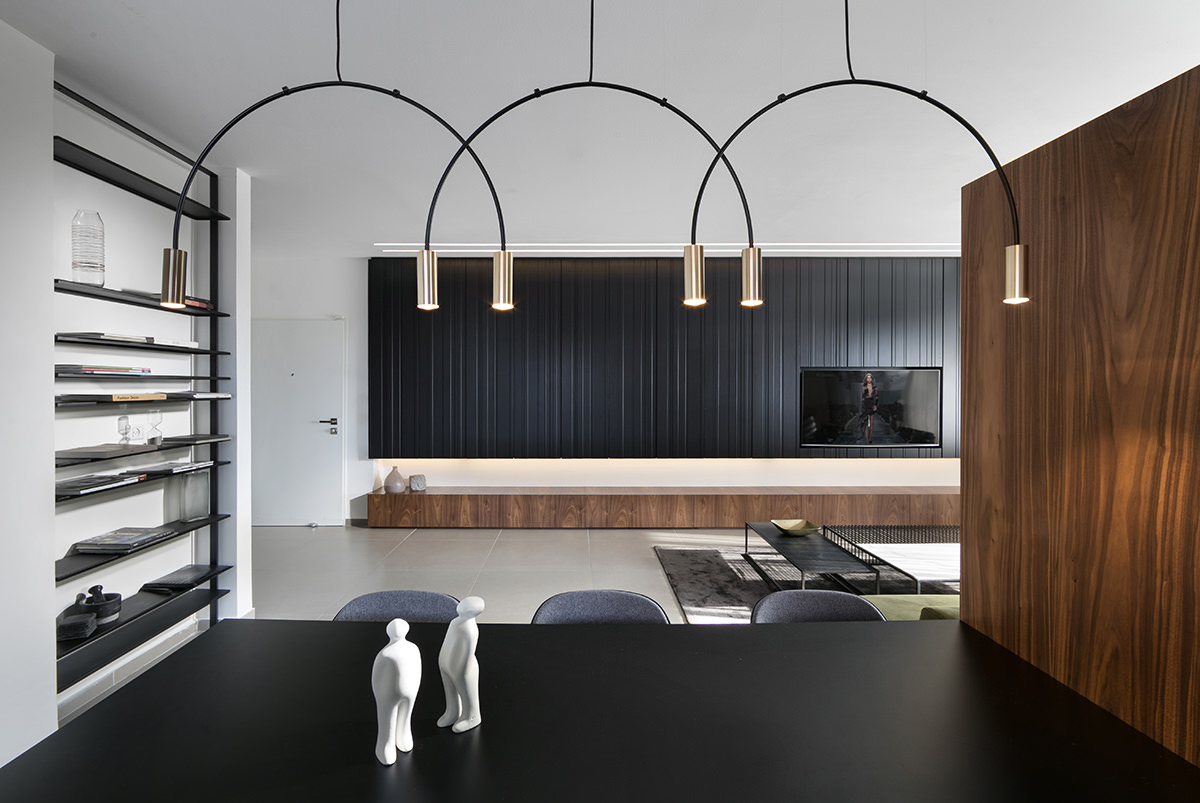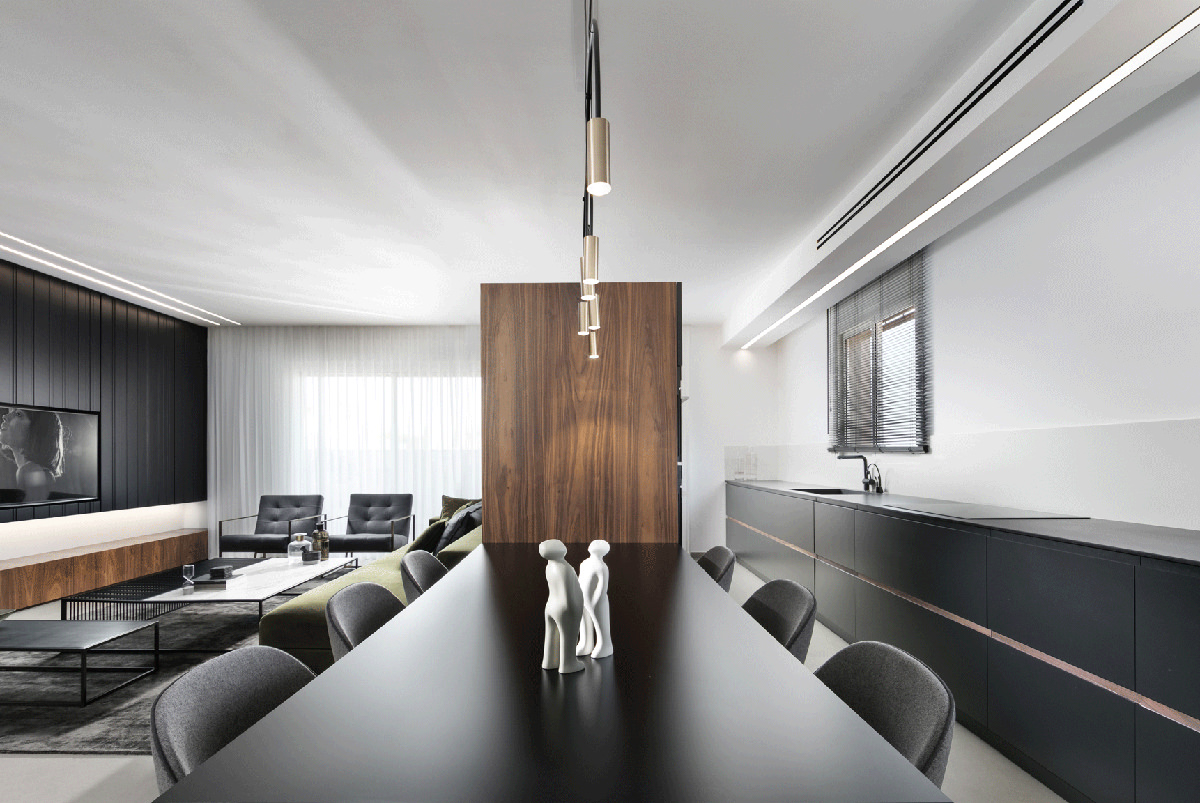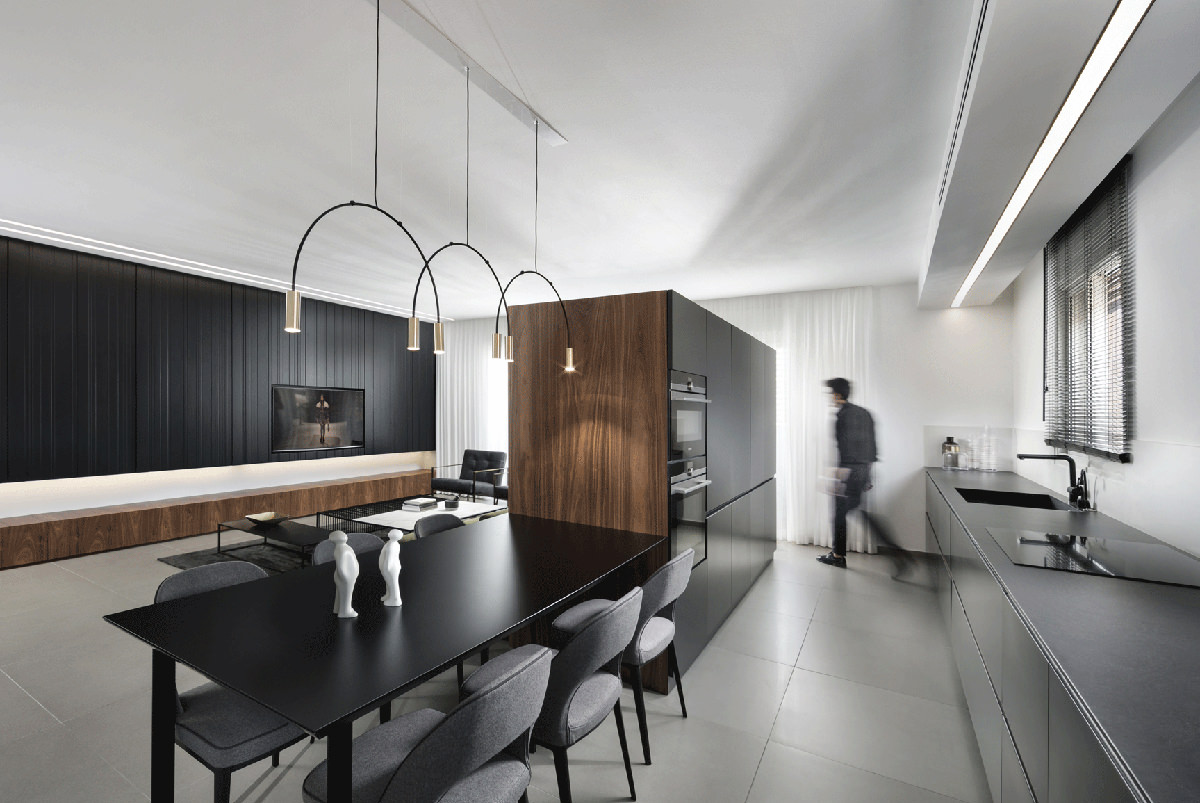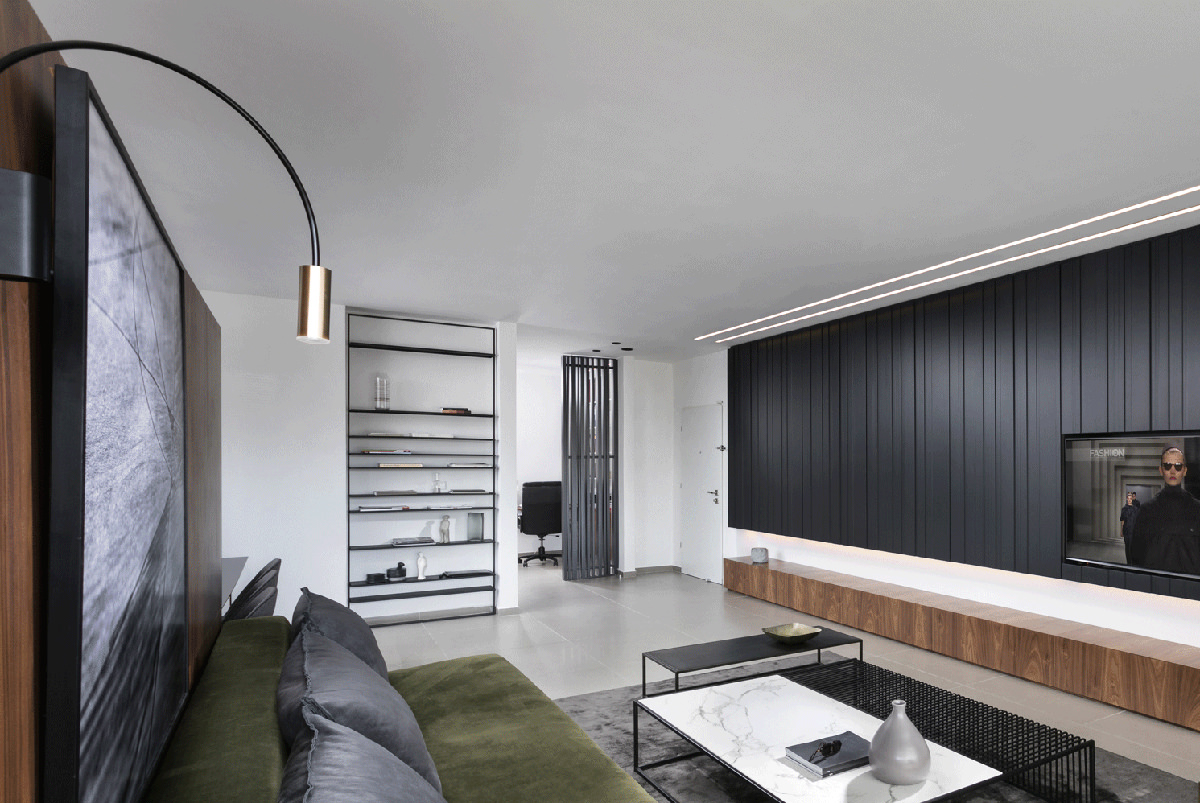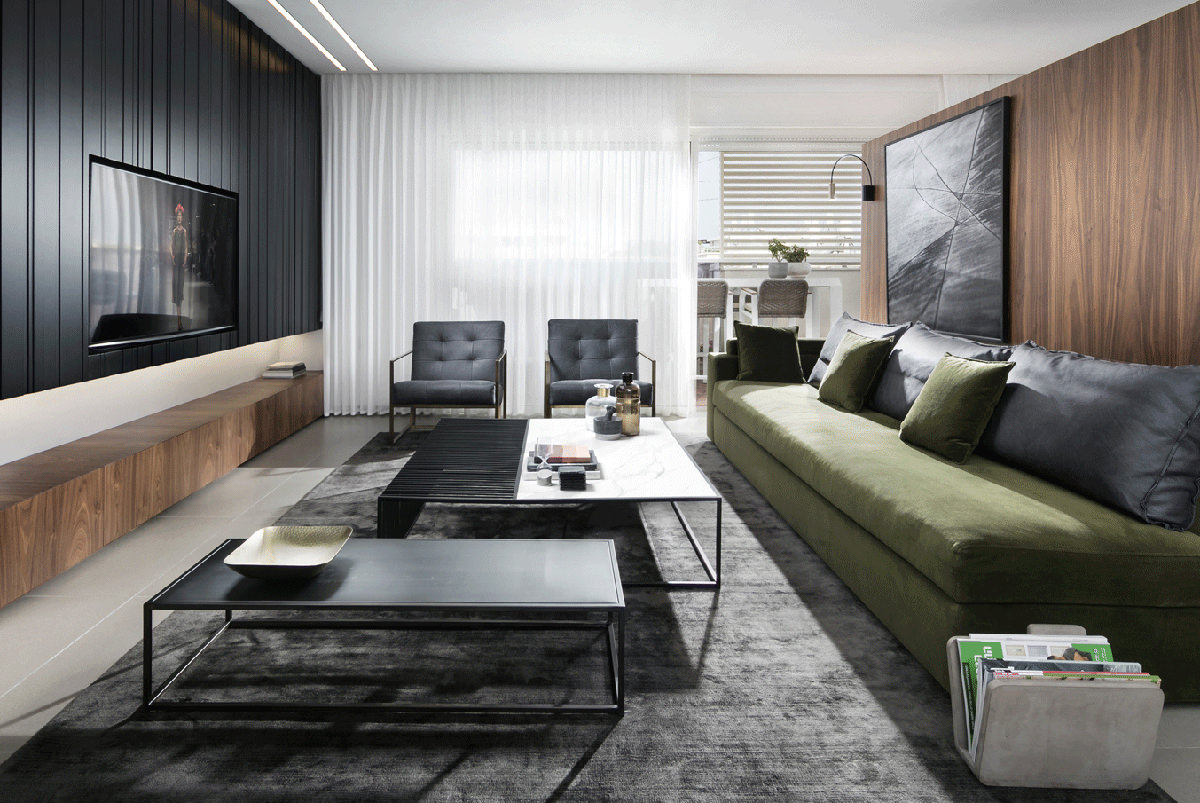 Projects