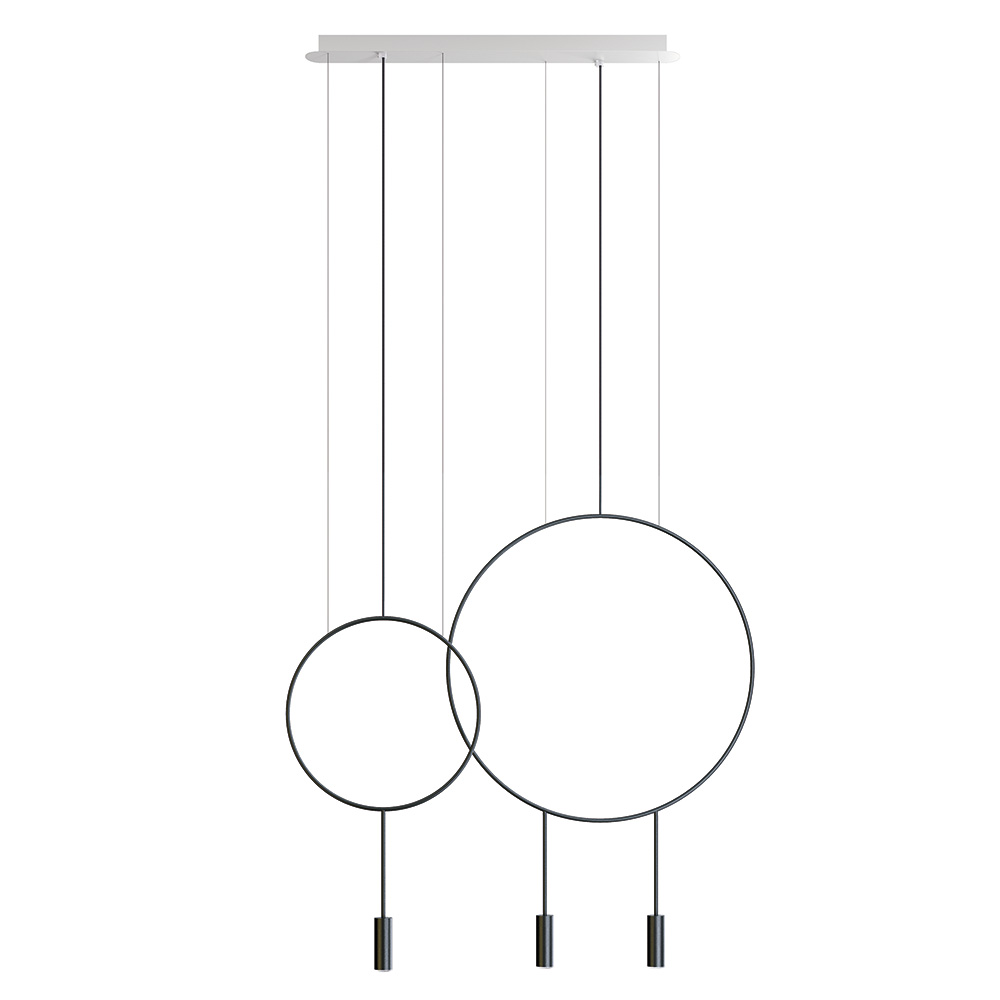 The Spear Street project in Canada truly showcases the versatility and elegance of the REVOLTA collection with integrated dimmable LED and adjustable height designed by Nahtrang studio. The REVOLTA has three main features that are on display here. The first is obviously the unique and modern design. The hollowed circular shape of it allows you to completely fill a space with these without obstructing your view. A typical fixture of this size might feel like it is closing off the space and not allow you to totally see the other side. The REVOLTA actually opens the space up with its subtlety and thin wiring. Even if the pendant is right in the center of the room, it never feels like a divider.
The second feature is the versatility of all the possible compositions. The single or double light pendant option allows for an infinite number of ways to arrange the fixture with great results. In this space alone, there are many different ways the lights are aligned with each other. One of the options is two of the double light pendants side by side but staggered in height. Another is a single light and a double light pendant arranged in front of each other - giving you the illusion that there are three lights in the composition. There are no right or wrong answers when you have this type of freedom. The lamp composition options include anything from a single pendant to five different pendants under one canopy to a more freeform style of installation like this one.
The final standout feature of the REVOLTA is actually two-fold. The acoustic panels serve a functional and aesthetic purpose. The acoustic panels serve to dampen sound if that's what you need for your space. It's a function that has been growing in popularity in recent years and Estiluz always wants to have an option that clients are looking for. These panels are also very visually pleasing and are available in nearly every color you would need. This specific project uses three different colors - one of them custom - to perfectly accent the space.
Interior design by SSDS Interiors
Photography by Upper Left Photography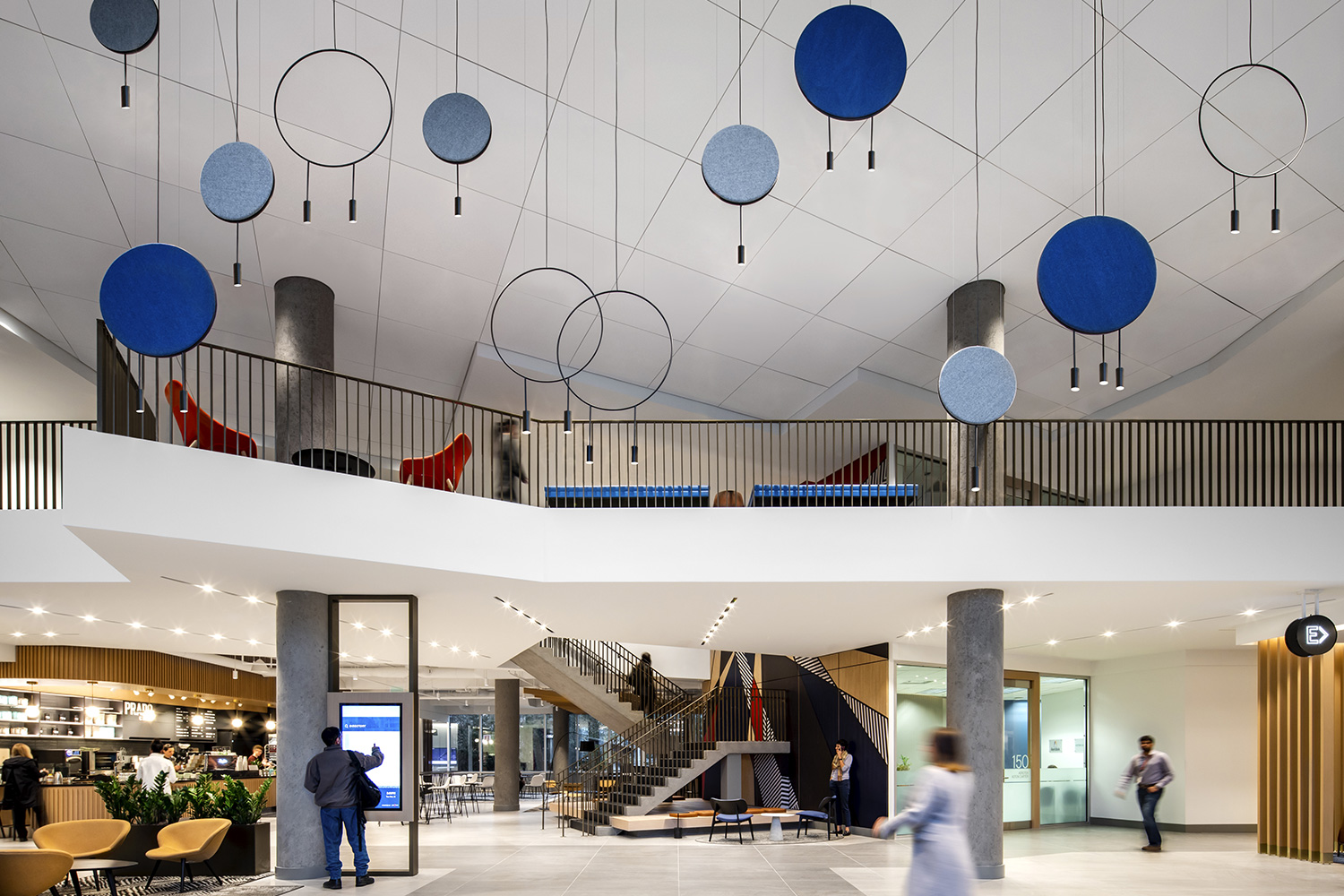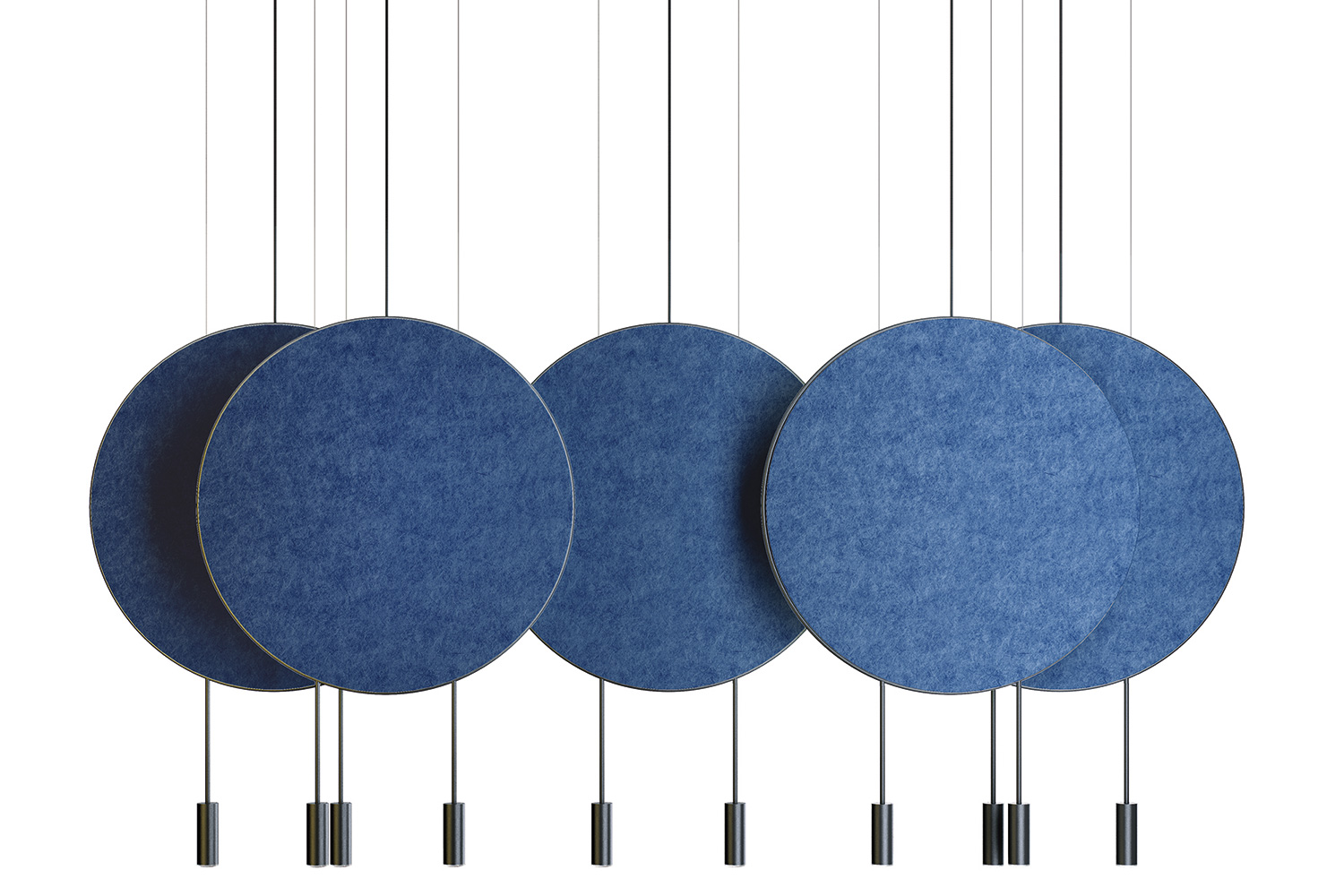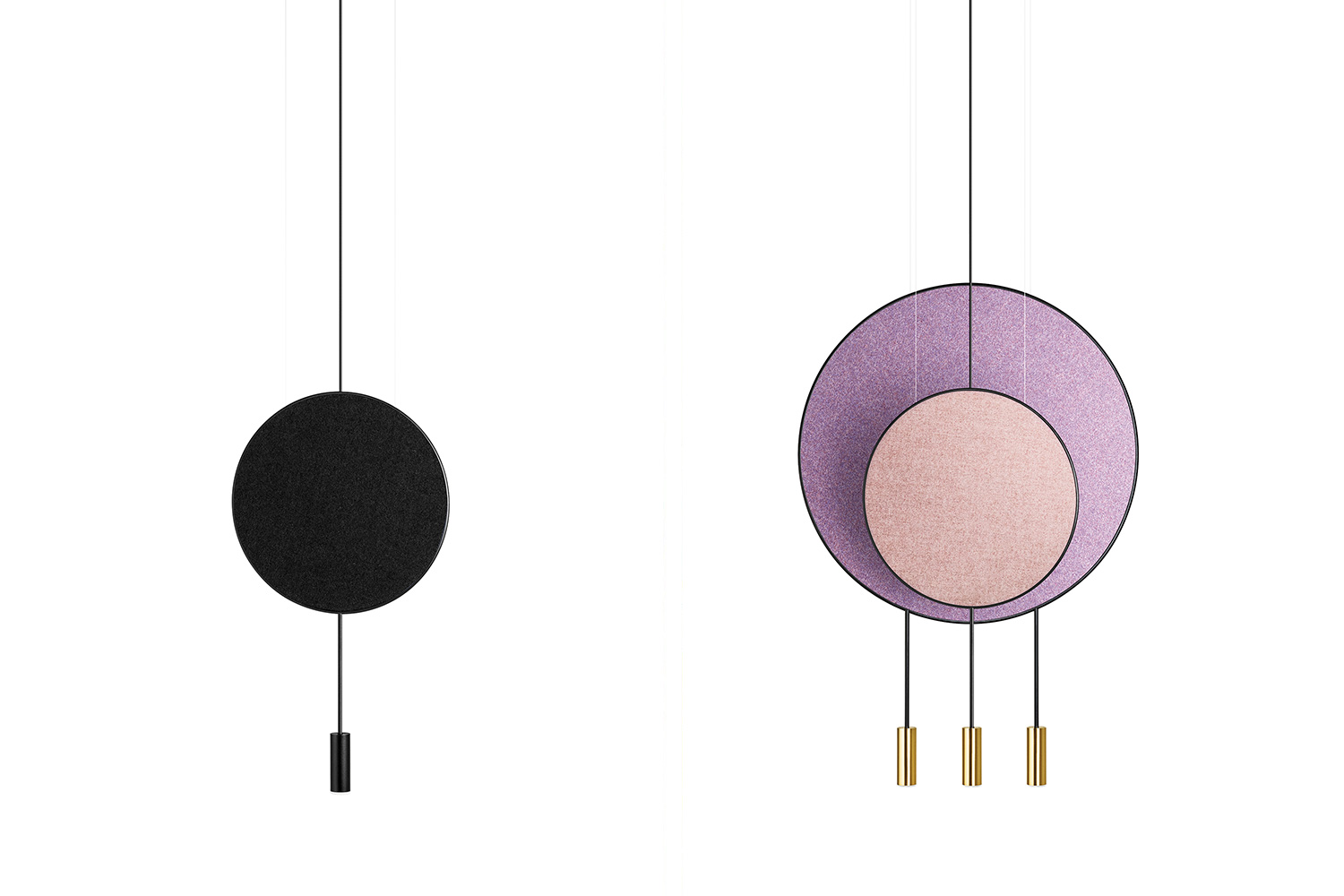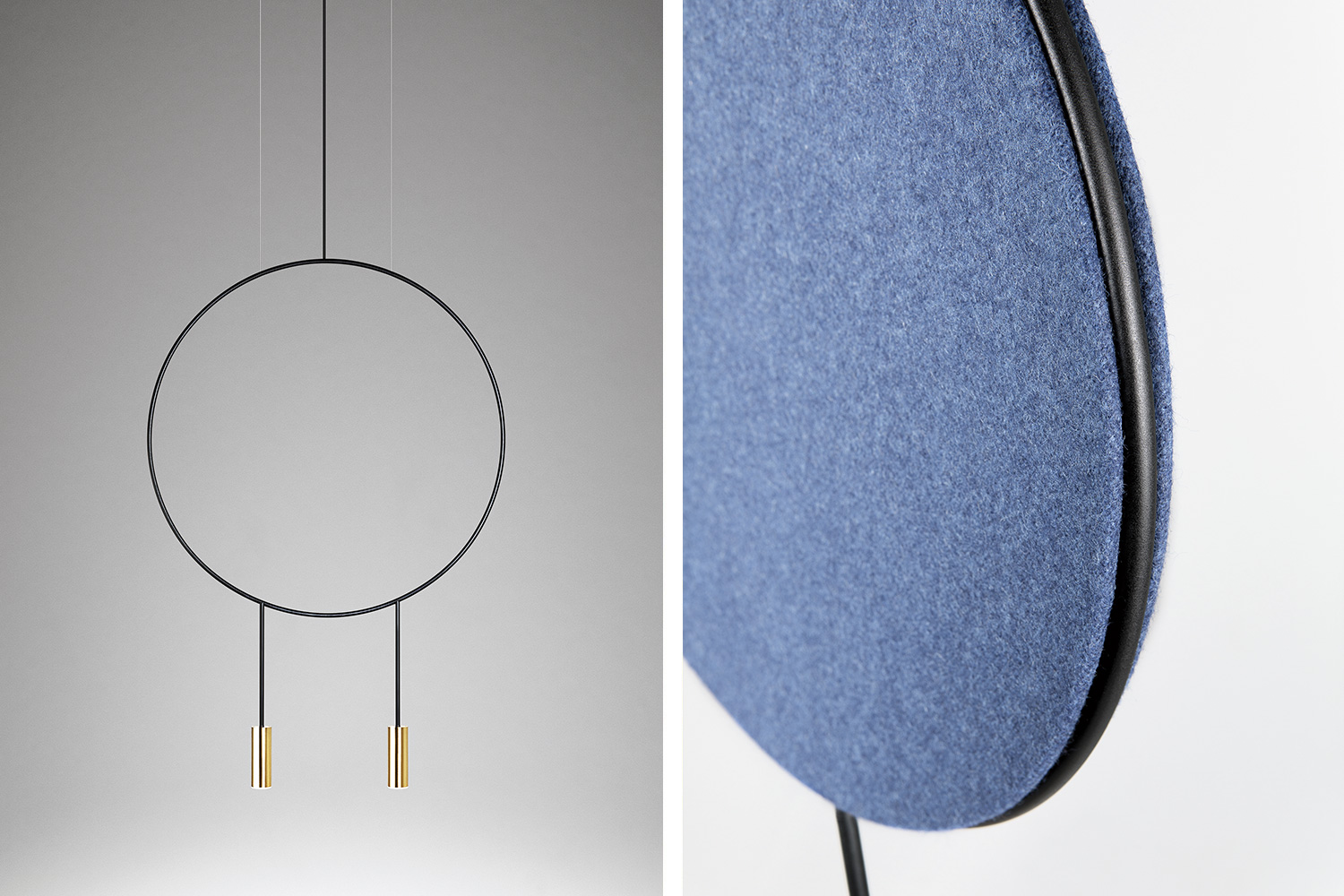 Projects