Hotel City Restaurant, Spain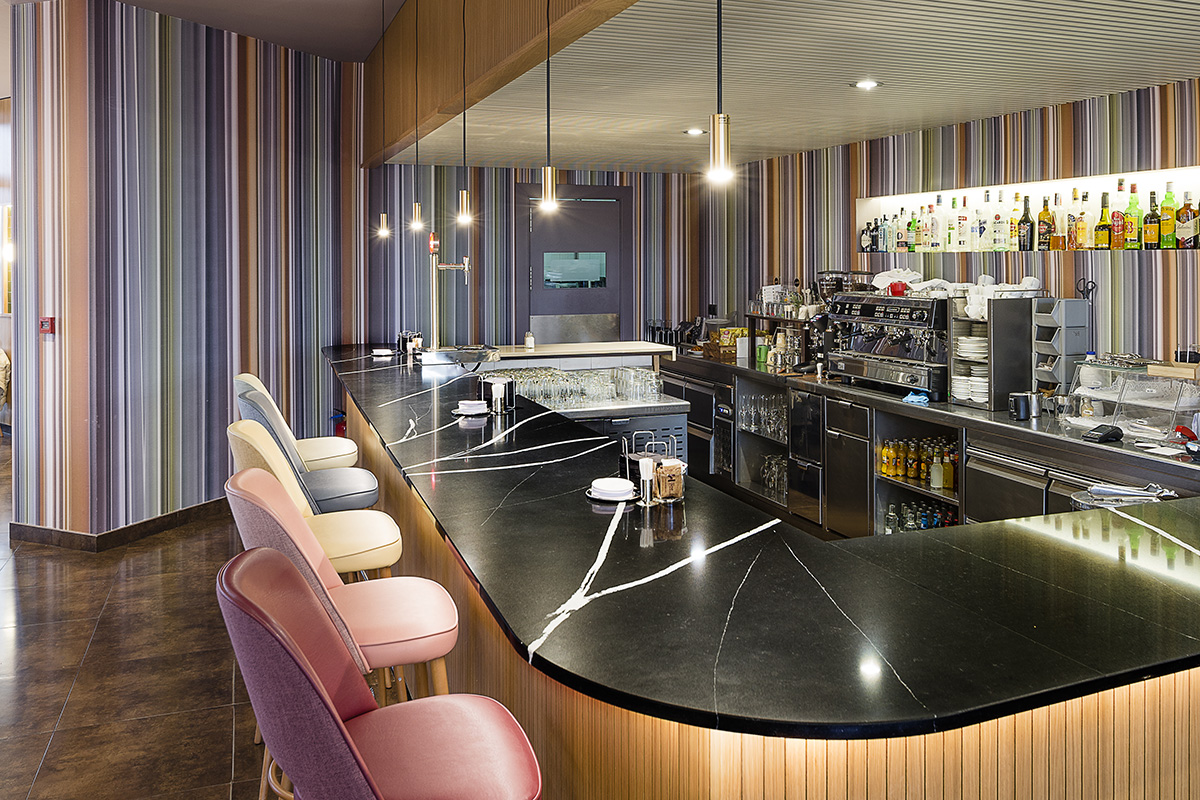 This Hotel City Restaurant in Spain by FFWD Architects uses the CIRC wall sconce and VOLTA pendant to illuminate the space. The VOLTA has quickly turned into one of our flagship lighting fixtures. The design and flexibility of it fit perfectly for all kinds of spaces - restaurants and bars are no exception. This restaurant showcases one of the many options available for the Volta - the classic single pendant. Excellent way to delicately light up a long bar counter like this one.
The CIRC wall sconce is one of our newer options but its popularity is rapidly gaining steam. The fixture is made of opal glass with a metal bar. The satin gold here is a great accent to the green tile style wall. The blend gives each table a classic, luxurious feel that stands out from the areas without the lighting. This lamp is also available for hotels with laser cuts or even outdoor spaces in acrylic. This shows how versatile the lamp can be - easily blending into this restaurant space with no issues.
This colorful interior design truly makes for an eye catching, visually pleasing restaurant. Combining many fixtures and colors can be difficult but FFWD Architects makes it look easy. The end result is just a beautiful, elegant space.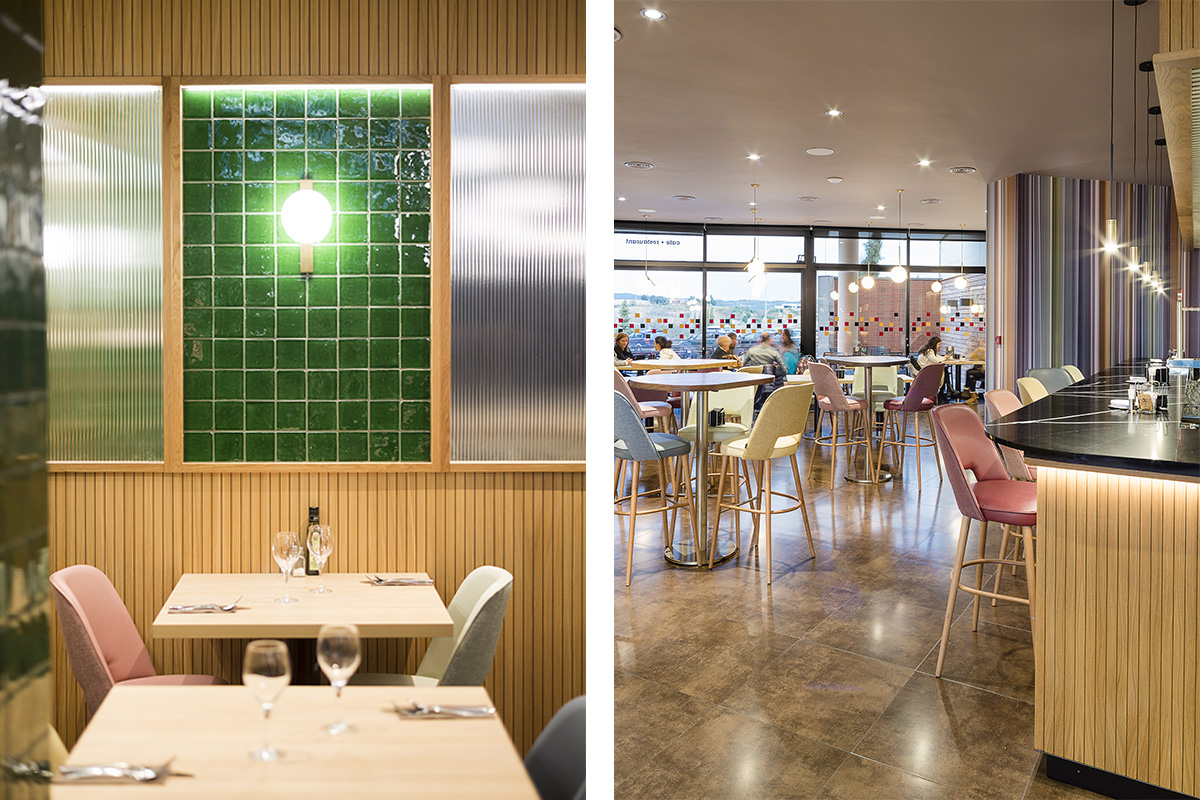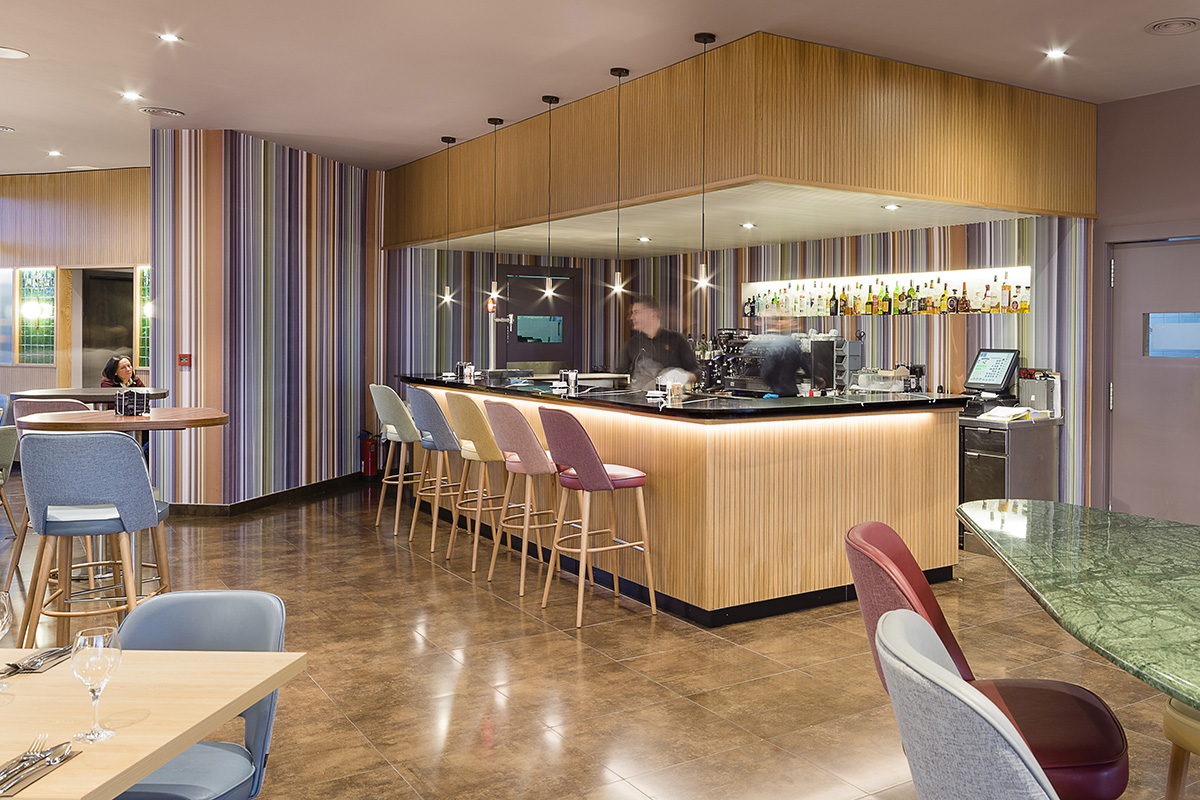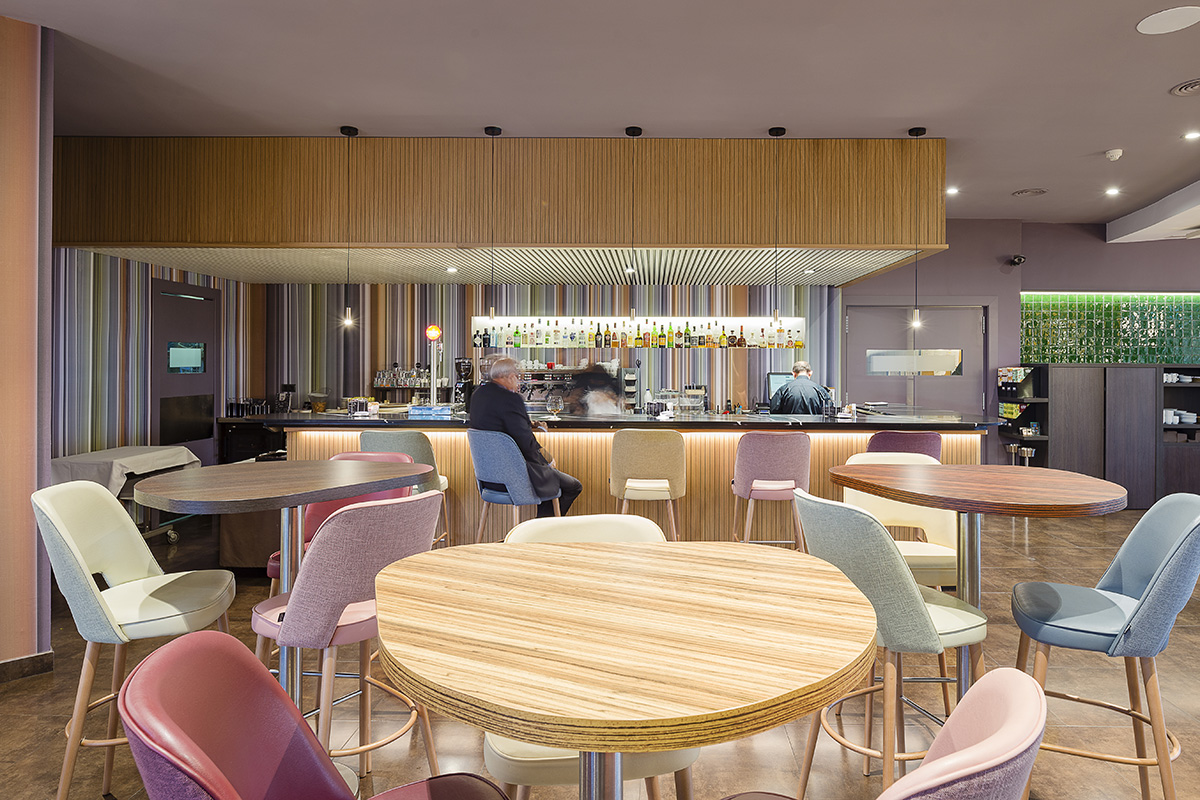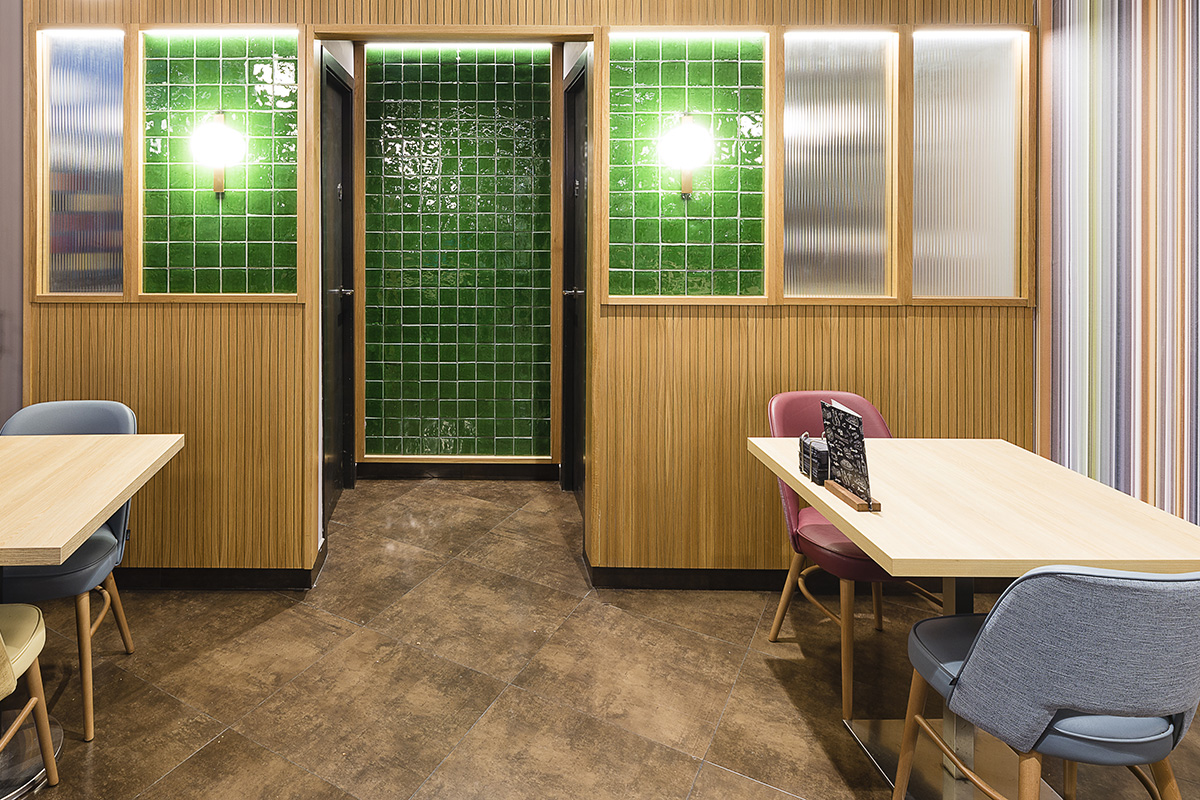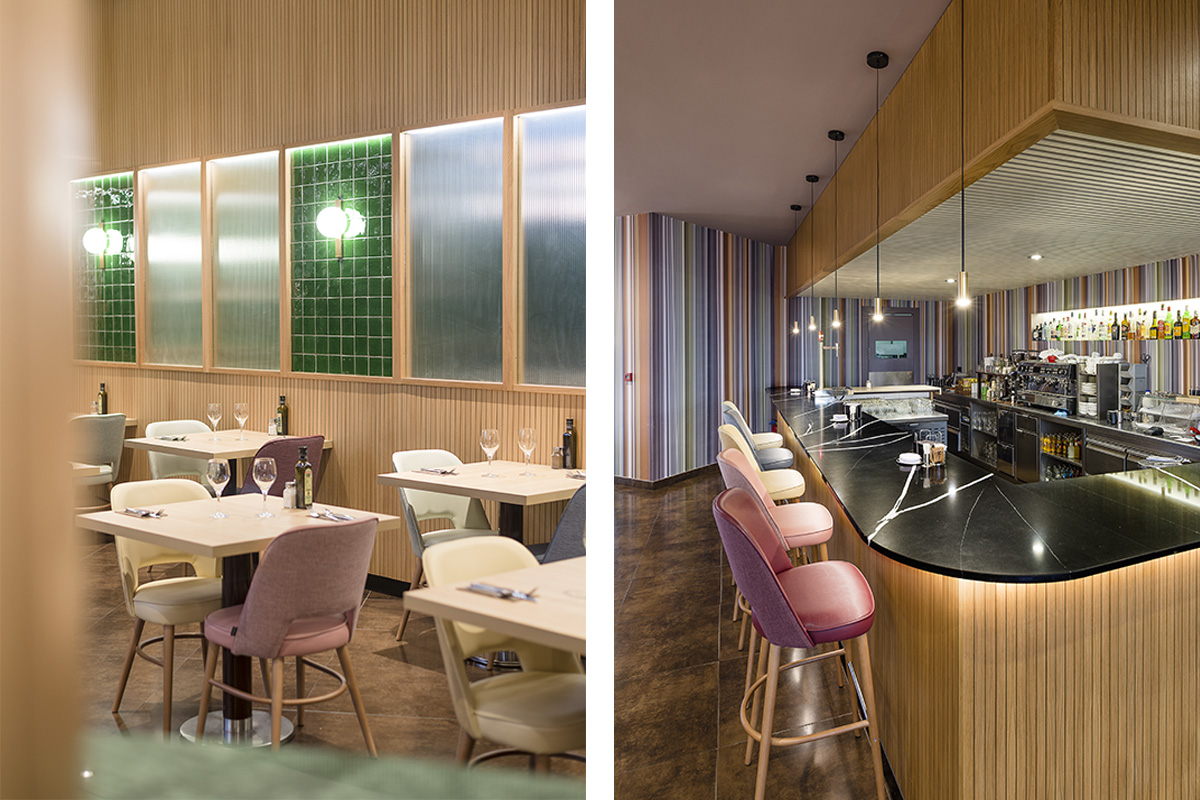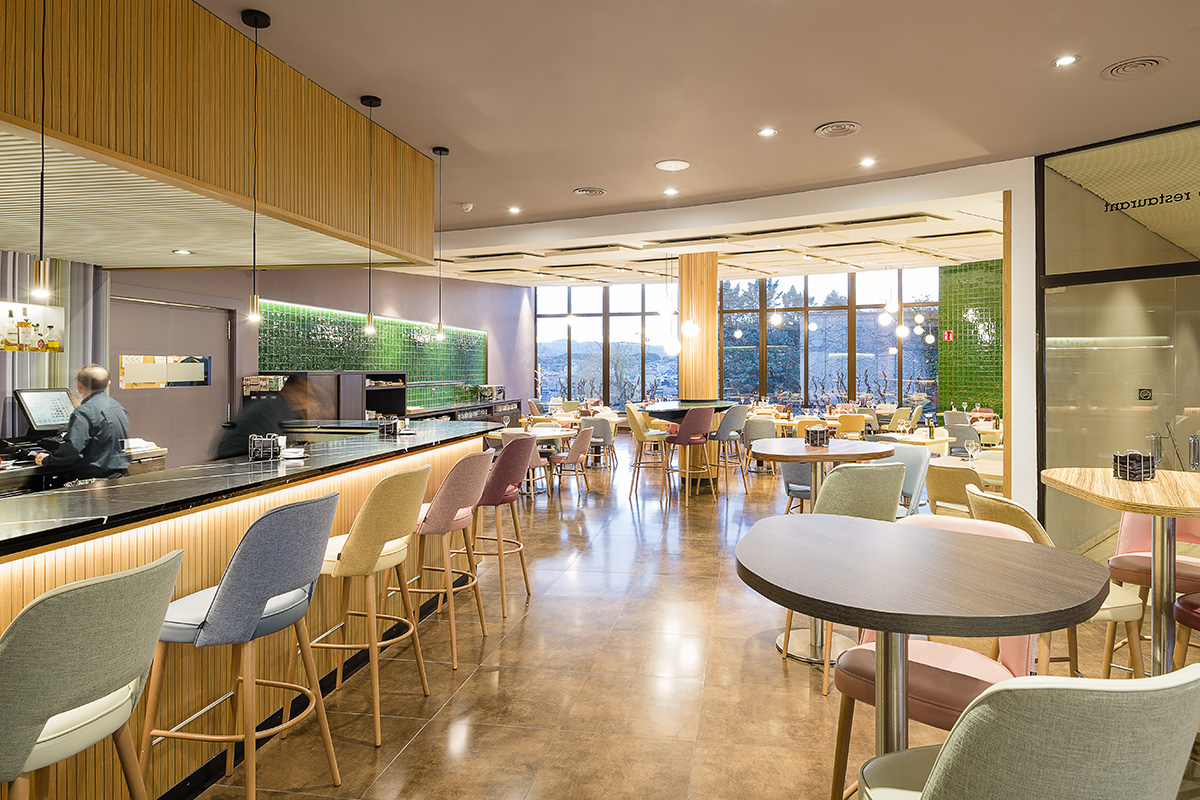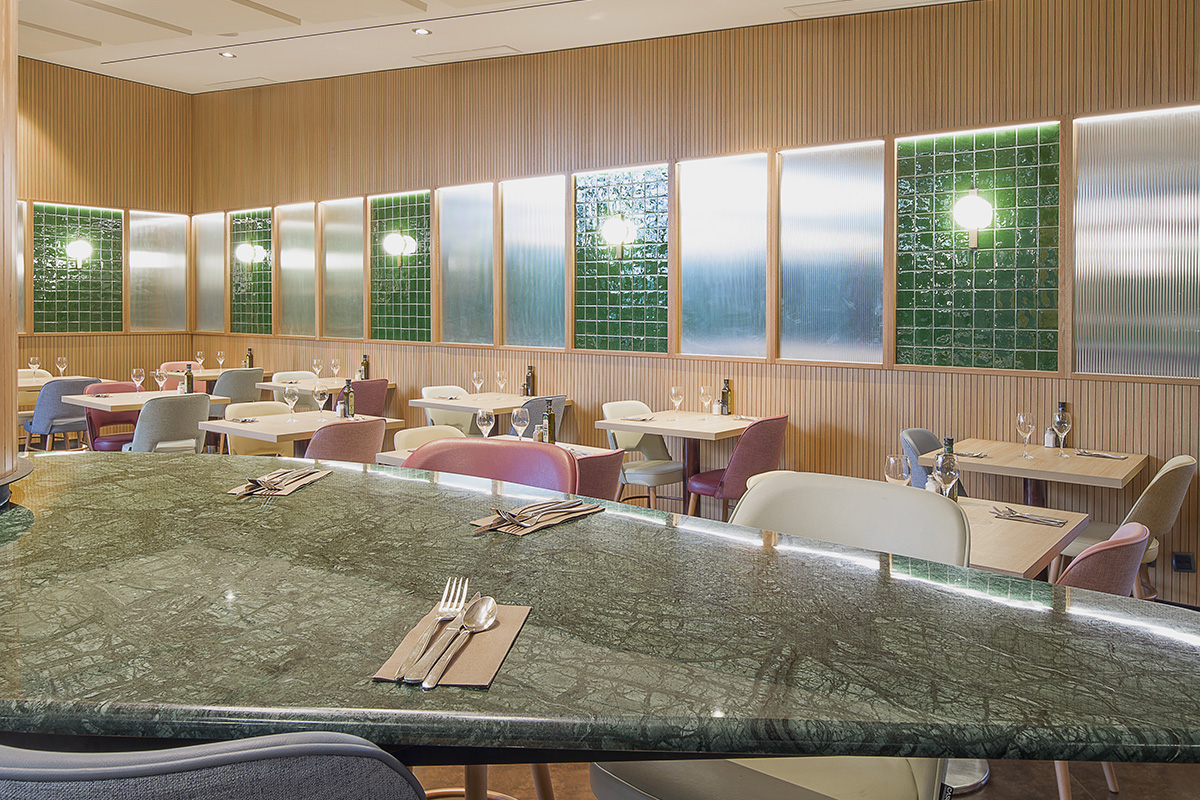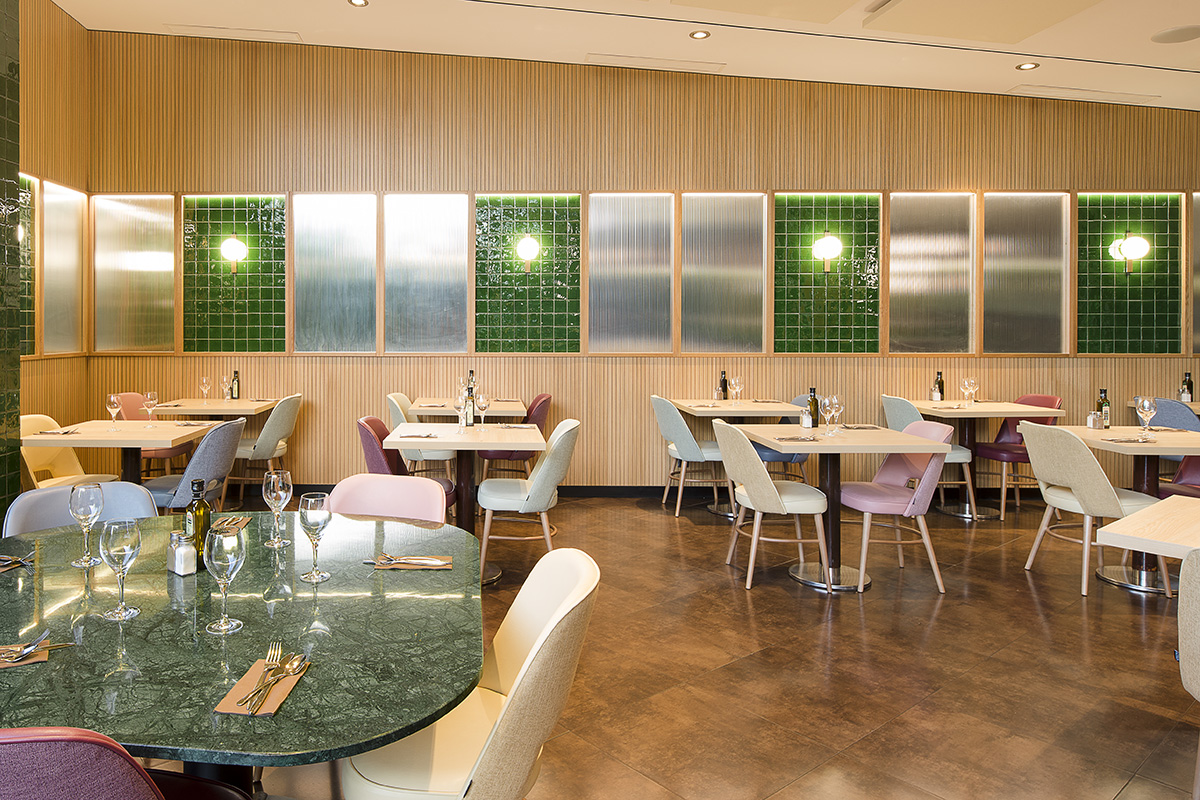 Projects