A meticulously renovated space to convey wellness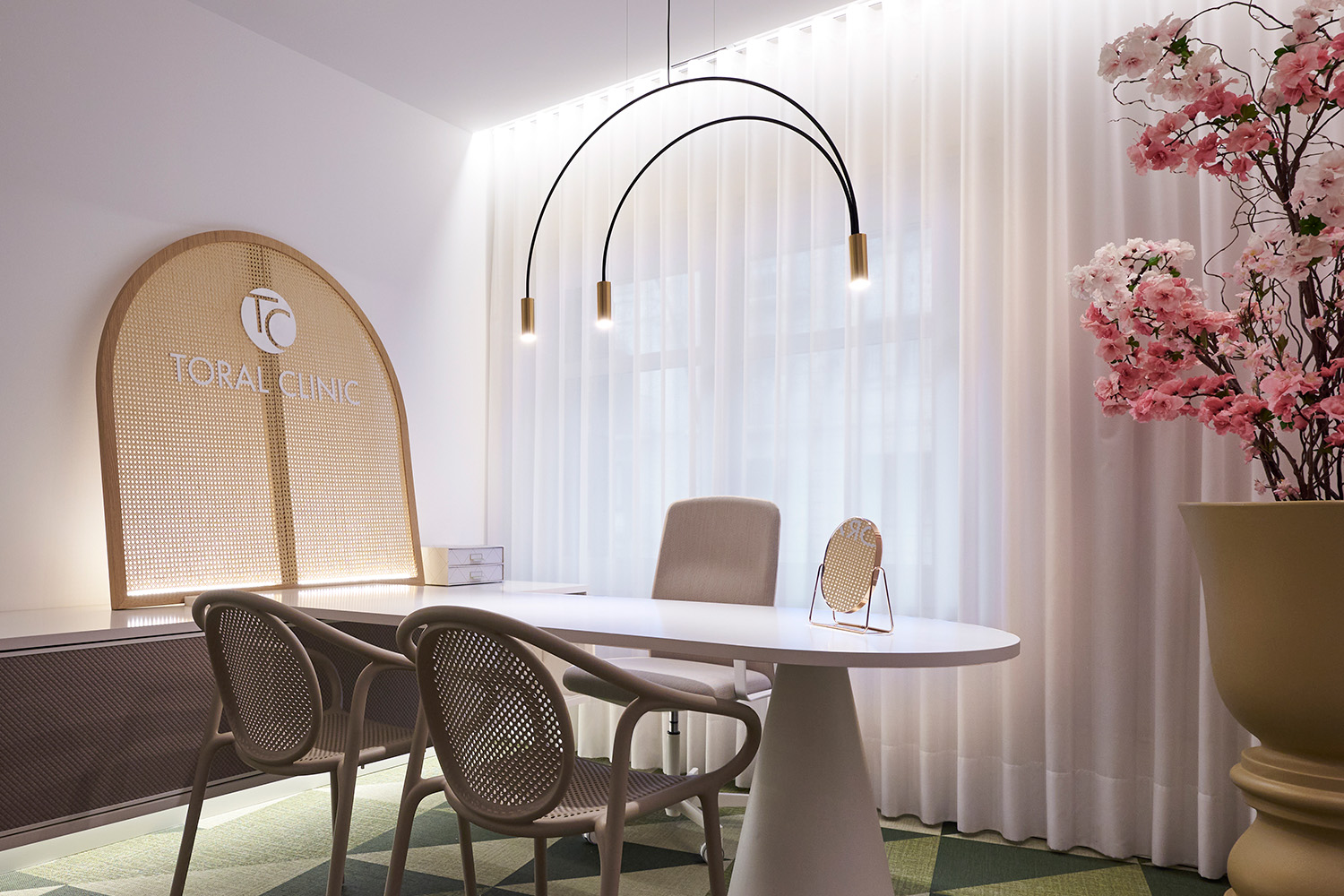 Toral Clinic is a medical center located on Diagonal avenue in Barcelona. The interior design project is developed by Vitale and takes inspiration from early 20th-century thermal spas. Through a contemporary lens, the materials, furniture, and lighting create a solemn and elegant space.
Fabrics, natural fiber, curvilinear furniture, and indirect lighting take center stage in this proposal. The chosen Estiluz Volta lamps provide focused light in workspaces and counters, both in their individual version and in the iconic compositions of the family -with golden heads to add elegance to the space-.
Additionally, the individual lights of Volta allow focused lighting in specific areas to accentuate the space, while generating a soft ambient light in synergy with the wall materials.
The final result is a clinic that conveys exclusivity and wellness in an environment conceived with tranquility and sensitivity to natural materials, as well as carefully selected lighting and furniture.
Volta by Nahtrang Studio
Interior design by Vitale
Photography by Santiago Martín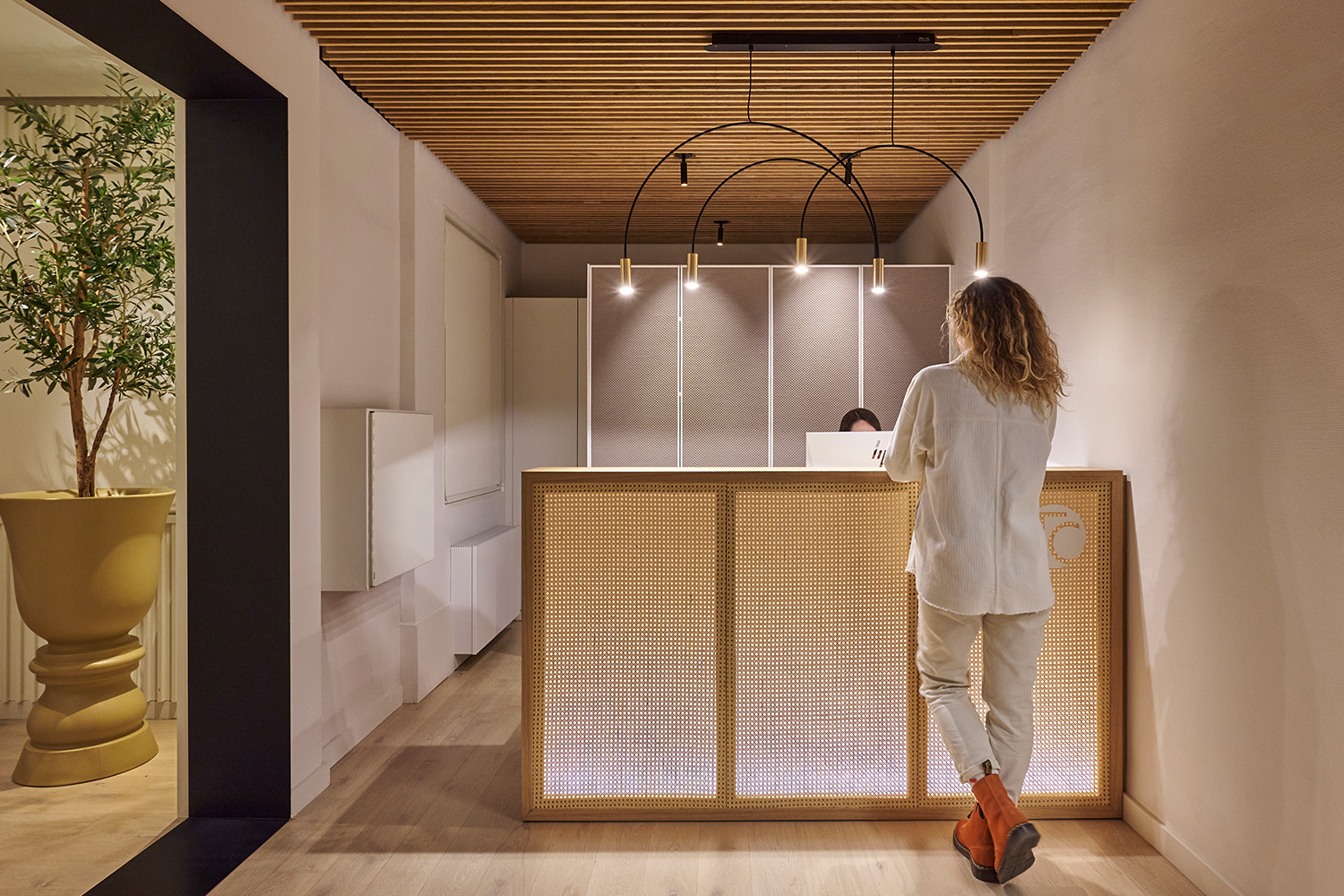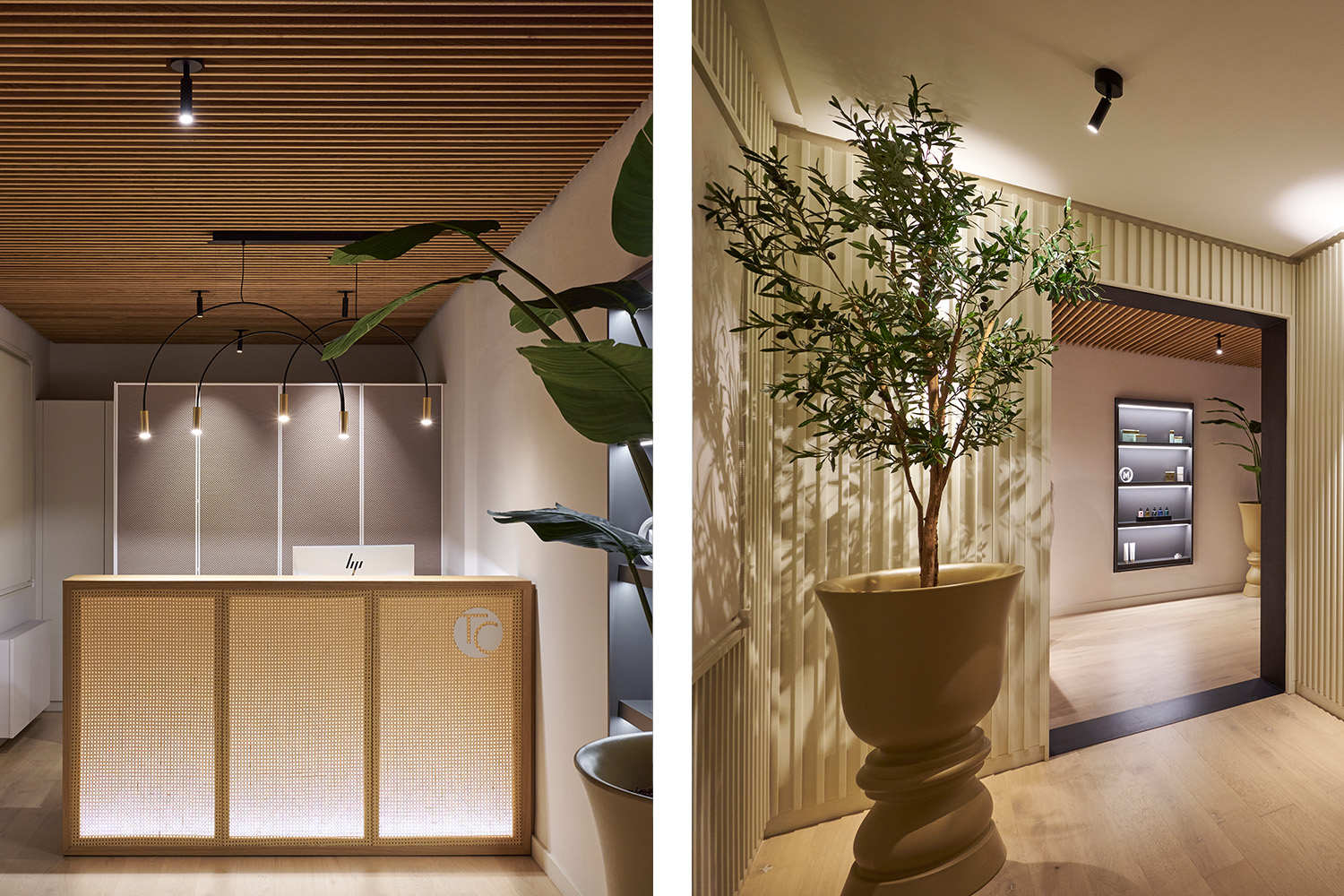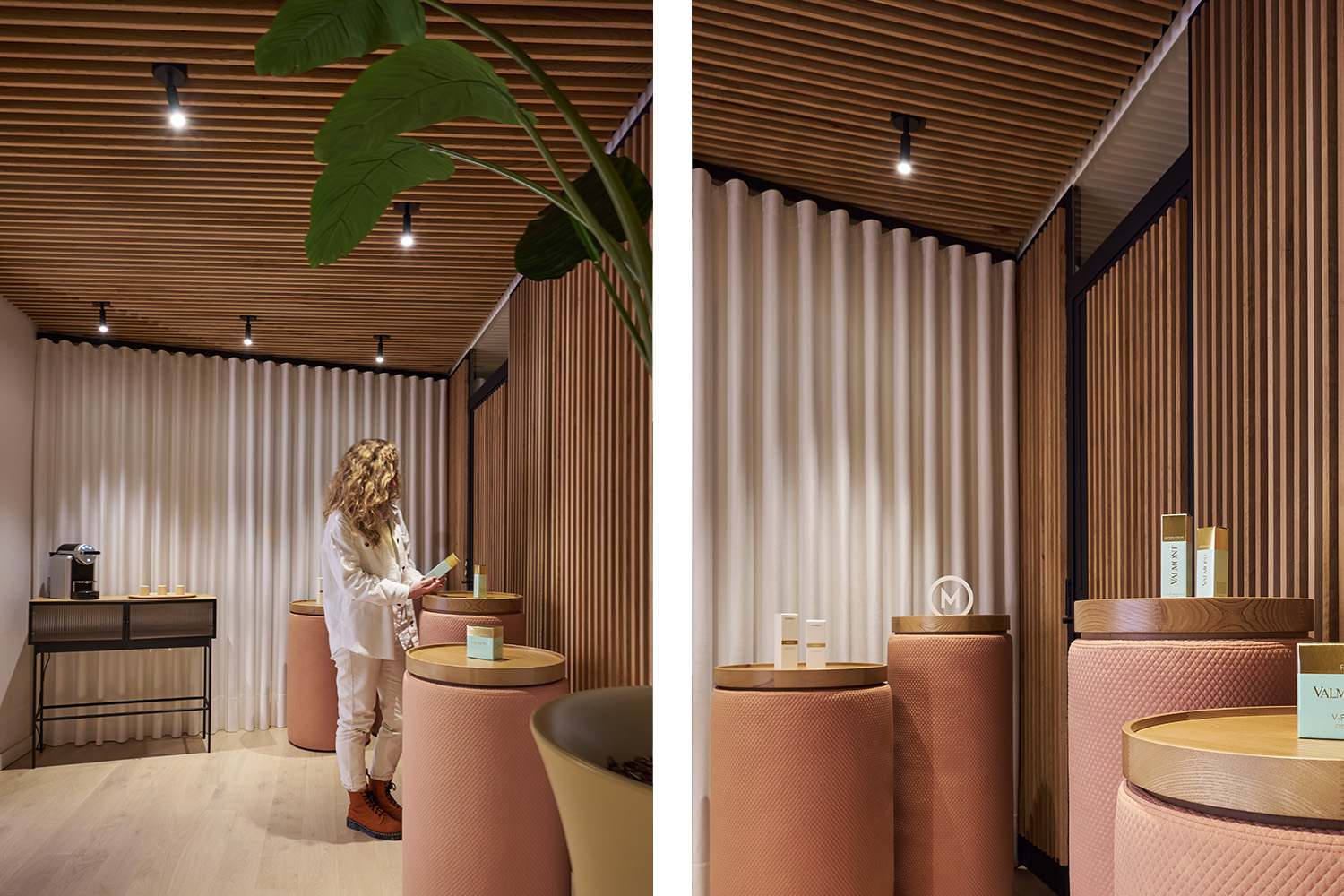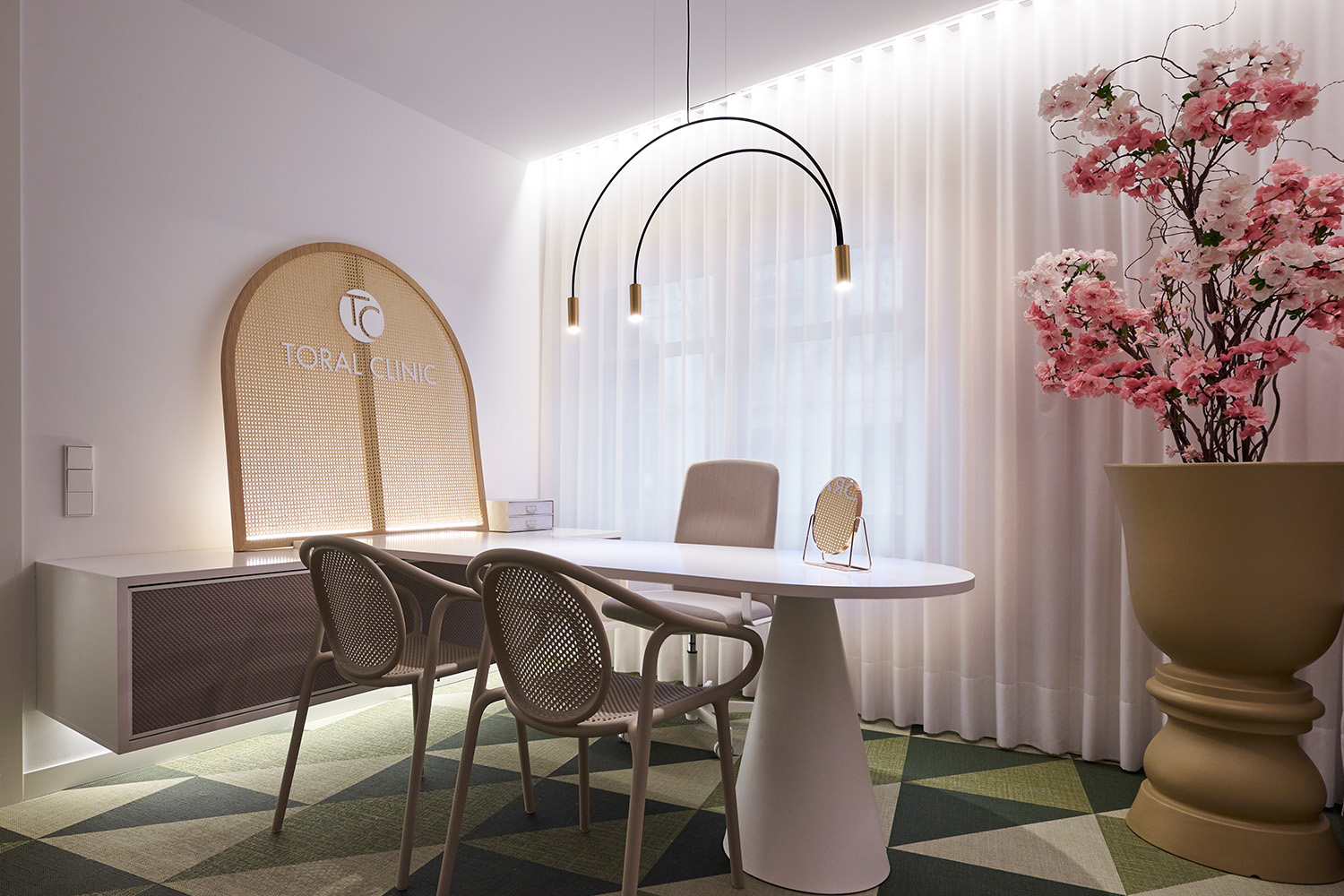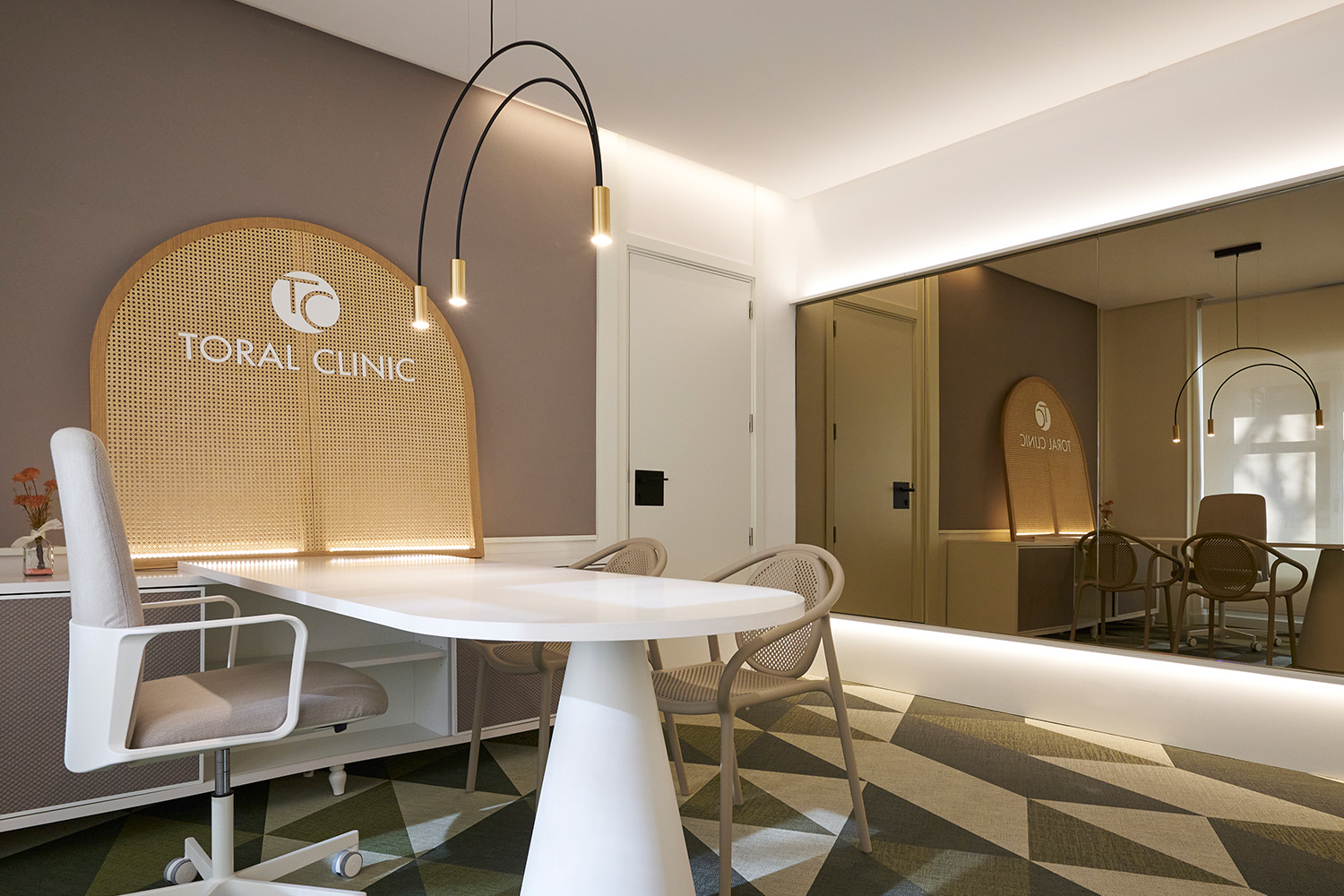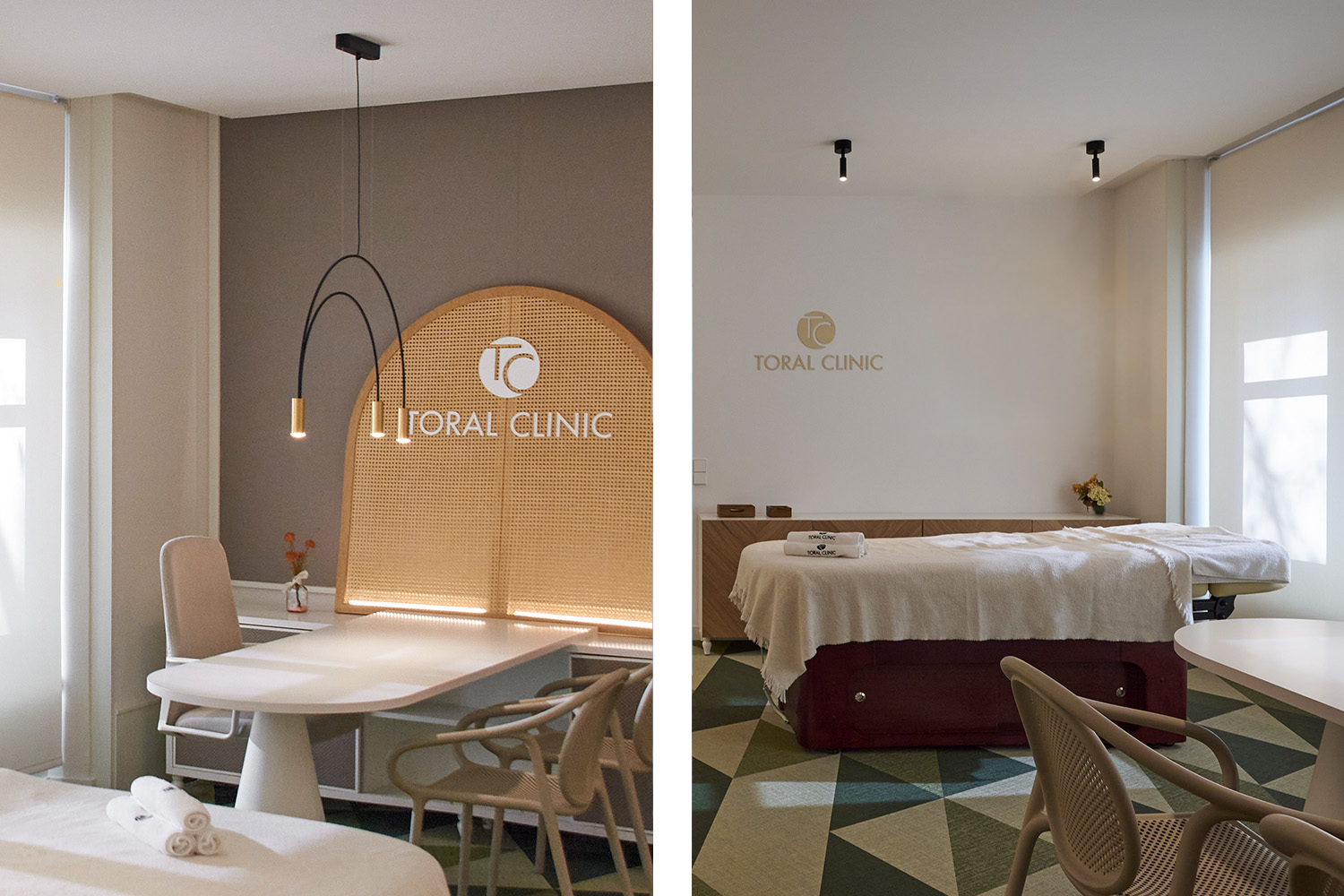 Projects