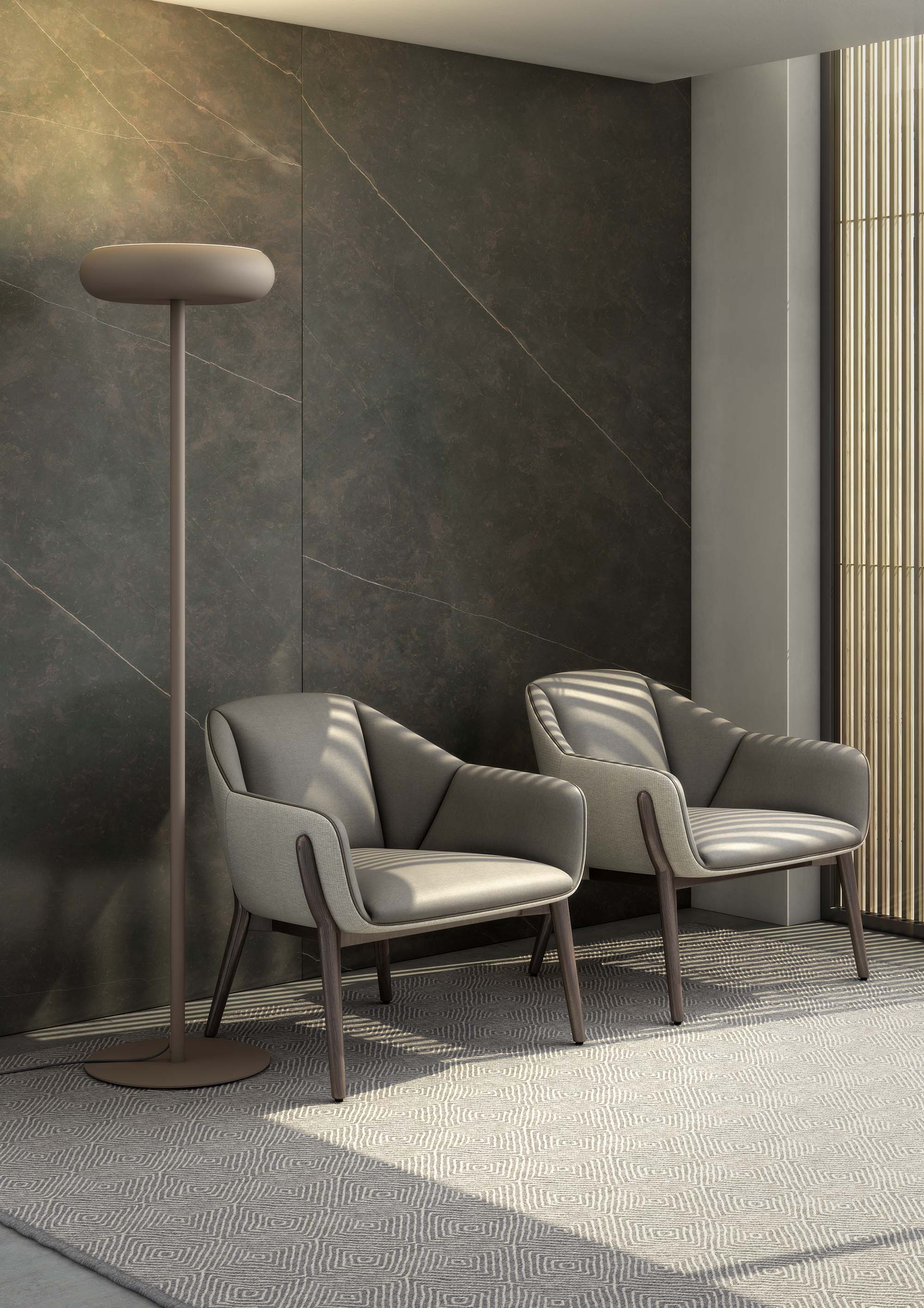 Emma
by Goula / Figuera
Present and past come together in perfect harmony in the Emma family of luminaries, with a very up-to-date aesthetic inspired by Estiluz's traditional skill with metallic finishes.
This contemporary reinterpretation of Estiluz's tradition fits perfectly into all types of spaces, regardless of the decorative scheme. Emma is a simple yet eye-catching style, elegant but not strident and completely on trend, but with some light vintage touches.
The series comprises a suspension lamp, a wall light and a floor lamp. A design that combines tradition and modernity, style and personality.